Overview
Stables
Hatchery
Inventory
Wardrobe
Referrals
Settings
Seasonal Festival
World Map
Generator
Breeding Grounds
Party
Task Log
Mission Log
Quest Log
Player Trades
Trade Broker
Currency Exchange
Eggling Auction
Pick A Door
Official Games
Un-Official Games
Jinxie's Jamboree
Festival Shop
Diamond Shop
Avatar Shop
Scale Shop
Inbox
Forums
Community Polls
May 25th, 2019

229 Online
2:09 PM
Advanced Search
Active Players on Sylestia
Category
Total
Yesterday
Players
9,447
1,131
Sylestia Pet Data
Category
Total
Yesterday
Pets
4,924,889
2,004
Generated
346,566
421
Captured
761,007
217
Bred
3,817,316
1,366
Statistics updated daily at midnight
Recent Announcements
Thread
Posted
Diamond Sale and Doubl.. May 24 Lost Grove - The Forgo.. May 19 Working on Pet Scripts May 14 Qitari Mane Improvemen.. May 8 Spring Festival Overvi.. Apr 20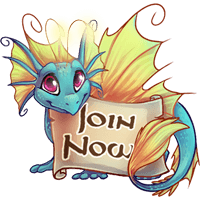 Forum Index > Official Games and Contests > 2018 Fall Festival - Themed Pet Design
Page 27
1, 2, 3... 25, 26, 27
Go to Page:
Author
Thread Post
Ilovehollyleaf
Level 60
Joined: 4/26/2018
Threads: 0
Posts: 4
Posted: 10/21/2018 at 6:01 PM
Post #261
Aspen Faelora / Autumn Leaves Faelora



what they might look like: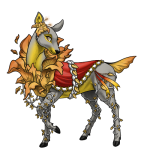 6-vis


Watercolors
Level 66
The Artistic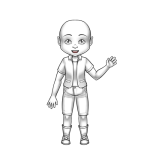 Joined: 1/29/2015
Threads: 113
Posts: 2,265
Posted: 10/22/2018 at 12:05 AM
Post #262
Phantom Hollows Ferriki




Umber Wood Kelpari



Autumn Woods Lupora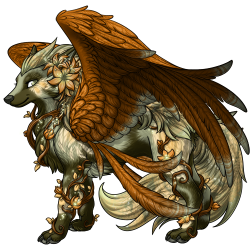 Edited By Watercolors on 10/25/2018 at 10:36 PM.
Cececat7275
Level 70
The Tender
Joined: 4/25/2017
Threads: 97
Posts: 1,805
Posted: 10/25/2018 at 11:18 AM
Post #263
I thought this thread was supposed to lock on the 16th?
Celticnuru
Level 70
Master Egg Hunter
Joined: 12/17/2017
Threads: 179
Posts: 2,980
Posted: 10/25/2018 at 7:03 PM
Post #264
I was just thinking the same. Yet still more entries are submitted. Though some of they are really nice looking. Maybe with all that is going on they forgot or maybe extended it?
Edited By Celticnuru on 10/25/2018 at 7:04 PM.
Krinadon
Level 70
Enchanted Explorer
Site Administrator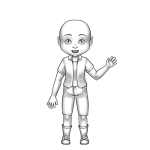 Joined: 12/17/2012
Threads: 755
Posts: 11,079
Posted: 10/26/2018 at 2:59 AM
Post #265
There's no advantage in locking the thread until all of the designs have been finalized. So we just keep it open until then. It doesn't hurt anyone for players to keep submitting or editing their designs. Worst case, we don't see it or have already decided for that specific species and it's as if they never posted anyway. =P

So there just really isn't a reason to lock them until it's truly closed.

The deadline given for these contests is often our estimated date of when we will need these ready so that we can begin the process of picking everything out. The Lupora Revamp really pushed us behind schedule so the deadline ended up being a bit earlier than we were ready for.
Mintleaf
Level 22
The Kind-Hearted
Joined: 10/26/2018
Threads: 11
Posts: 44
Posted: 10/26/2018 at 8:30 AM
Post #266
Hmm, I think I'll try this out!

Clover Field Bulbori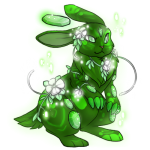 Winter Blanket Zolnixi



Lilac Lupora



July Jubilee Draeyl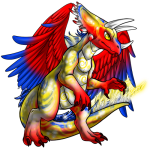 Loving Luffox Demon



Faerie Costume Qitari



Nightmare Lupora

Edited By Mintleaf on 10/26/2018 at 5:07 PM.
Corazzajesse
Level 70
Fancy Pants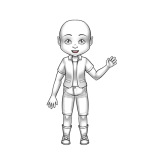 Joined: 5/27/2018
Threads: 9
Posts: 154
Posted: 10/27/2018 at 12:50 PM
Post #267
I thought his was supposed to be locked by now?
Aquila
Level 60
Stocking Stuffer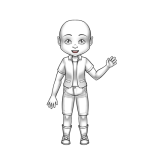 Joined: 5/8/2017
Threads: 105
Posts: 2,186
Posted: 10/29/2018 at 7:55 PM
Post #268
Can we still submit entries?
Christinewhogaming
Level 70
The Sweet Tooth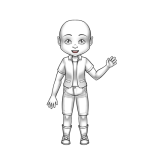 Joined: 8/14/2018
Threads: 32
Posts: 794
Posted: 10/30/2018 at 8:47 AM
Post #269
No, because they won't even see it since it was supposed to close down a lot earlier...--' And I'm pretty sure they already have chosen them.
Edited By Christinewhogaming on 10/30/2018 at 8:47 AM.
Go to Page:
1, 2, 3... 25, 26, 27
Go to Top
This Page loaded in 0.011 seconds.
Terms of Service | Privacy Policy | Contact Us | Credits
© Copyright 2011-2019 Sylestia Games LLC.
All names and logos associated with Sylestia are Trademarks of Sylestia Games LLC.
All other trademarks are the property of their respective owners.
For questions, comments, or concerns please email at Support@Sylestia.com.