Overview
Stables
Hatchery
Inventory
Wardrobe
Referrals
Settings
Seasonal Festival
World Map
Generator
Breeding Grounds
Party
Task Log
Mission Log
Quest Log
Player Trades
Trade Broker
Currency Exchange
Eggling Auction
Pick A Door
Official Games
Un-Official Games
Jinxie's Jamboree
Festival Shop
Diamond Shop
Avatar Shop
Scale Shop
Inbox
Forums
Community Polls
February 16th, 2019

143 Online
2:03 AM
Advanced Search

Active Players on Sylestia
Category
Total
Yesterday
Players
9,751
1,230
Sylestia Pet Data
Category
Total
Yesterday
Pets
4,685,272
2,508
Generated
328,768
100
Captured
713,836
268
Bred
3,642,668
2,140
Statistics updated daily at midnight
Recent Announcements
Thread
Posted
Week of Love Overview Feb 12 Site Downtime - 1/24 @.. Jan 23 Lupora Themed Revamp Jan 19 Ongoing Updates Jan 10 Winter Festival Pet Tr.. Jan 7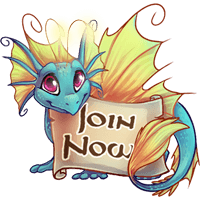 Forum Index > News and Announcements > Spring Festival Overview
Page 23
1, 2, 3... 21, 22, 23
Go to Page:
Author
Thread Post
Skylaforhan
Level 60
Maniacal Pyromaniac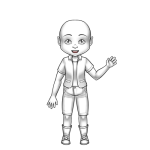 Joined: 5/5/2013
Threads: 383
Posts: 1,563
Posted: 6/29/2018 at 12:52 AM
Post #221
I had an egg or two in the garden will I be able to get them?
Krinadon
Level 70
Enchanted Explorer
Site Administrator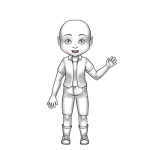 Joined: 12/17/2012
Threads: 745
Posts: 10,857
Posted: 6/29/2018 at 1:00 AM
Post #222
Yes.

Please allow me some time to write a script to process all of that.

I am currently out of town and will be traveling much of Saturday and then again on Monday and then again on Thursday (where I finally return to home).

I will try and get the script written and parsed before then, but it might not be until next Friday or so.
8bitdiscopotato
Level 70
The Tender
Joined: 5/9/2015
Threads: 239
Posts: 1,868
Posted: 7/5/2018 at 12:15 PM
Post #223
You havent forgotten about the 2v pets for those who designed the spring fest thenes i hope? I know youve been busy but its been asked about in chat a few times.
Edited By ALatteJava on 7/5/2018 at 12:16 PM.
Krinadon
Level 70
Enchanted Explorer
Site Administrator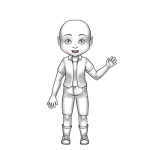 Joined: 12/17/2012
Threads: 745
Posts: 10,857
Posted: 7/5/2018 at 6:38 PM
Post #224
Link: https://www.sylestia.com/forums/?thread=61692&page=23#223
Author: 8bitdiscopotato
Time Posted: 7/5/2018 at 12:15 PM
You havent forgotten about the 2v pets for those who designed the spring fest thenes i hope? I know youve been busy but its been asked about in chat a few times.


Nope. It's still stickied in the forums. That's Krinadon-code for "still not parsed". =D

I just got home today. So I will try and get everything all caught up and stuff tomorrow.
8bitdiscopotato
Level 70
The Tender
Joined: 5/9/2015
Threads: 239
Posts: 1,868
Posted: 7/5/2018 at 6:58 PM
Post #225
Awesome, much thanks! Hope you had a wonderful 4th of July!
Go to Page:
1, 2, 3... 21, 22, 23
Go to Top
This Page loaded in 0.010 seconds.
Terms of Service | Privacy Policy | Contact Us | Credits
© Copyright 2011-2019 Sylestia.
All names and logos associated with Sylestia are Trademarks of Sylestia.
All other trademarks are the property of their respective owners.
For questions, comments, or concerns please email at Support@Sylestia.com.