Overview
Stables
Hatchery
Inventory
Wardrobe
Referrals
Settings
Seasonal Festival
World Map
Generator
Breeding Grounds
Party
Task Log
Mission Log
Quest Log
Player Trades
Trade Broker
Currency Exchange
Eggling Auction
Pick A Door
Official Games
Un-Official Games
Jinxie's Jamboree
Festival Shop
Diamond Shop
Avatar Shop
Scale Shop
Inbox
Forums
Community Polls
December 16th, 2018

140 Online
3:14 AM
Advanced Search

Active Players on Sylestia
Category
Total
Yesterday
Players
10,315
1,679
Sylestia Pet Data
Category
Total
Yesterday
Pets
4,527,694
2,650
Generated
312,019
73
Captured
684,482
307
Bred
3,531,193
2,270
Statistics updated daily at midnight
Recent Announcements
Thread
Posted
2018 Stocking Stuffing Dec 7 2018 Advent Calendar Nov 30 New Feature - Username.. Nov 27 Black Friday Extravaga.. Nov 21 Double XP Weekend Nov 8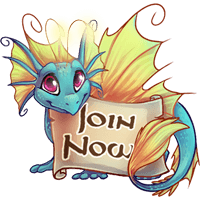 Forum Index > News and Announcements > Lunemara Revamp Now Live
Page 1
1, 2, 3... 14, 15, 16
Go to Page:
Author
Thread Post
Krinadon
Level 70
Enchanted Explorer
Site Administrator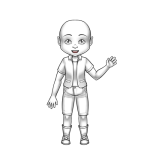 Joined: 12/17/2012
Threads: 734
Posts: 10,596
Posted: 8/13/2017 at 7:32 PM
Post #1
We have finished revamping our next species, the Lunemara! They are now fully released and available!




For those new to a Species Revamp, all existing artwork for the species is replaced with the new artwork. This includes usually a dramatic increase to the quality and detail of the artwork as well as sometimes concept changes. We also release a lot of new Traits, reorganize Traits, and release some new Themed Pets.

For the Lunemara, they received a slight concept change where we wanted to make them more "pet-like" and more fantasy looking than the original concept. However, the concept largely stayed the same.

What significantly changed for the Lunemara, was that we greatly expanded their detail for all Genes and Mutations and greatly increased their Trait diversity, where you can now mix and match all sorts of Traits to come up with endless designs!


Accent Color 2

For the Lunemara, we have implemented Accent Color 2. At this time, they are the only species to utilize Accent Color 2. And they are now the second species, after the Puffadore, to utilize Accent Color 1.

Accent Color 1 for the Lunemara is largely used for Genes. Accent Color 2 is, at this time, exclusively used for Wings and Mutations.

All existing Lunemara are eligible to Re-Gen their AC1 and AC2 colors. However, they were defaulted to match EC.

All new Lunemara should now come with random (or, if Themed, preset) AC1 and AC2. If you come across any new pets where the AC1 or AC2 wasn't set correctly, please let me know.


Re-Generation Eligibility

We actually ended up not making very many changes to the Lunemara to trigger Re-Generations. However, the following clauses triggered a Re-Gen:

Partial Re-Gen
-All Lunemara AC1 and AC2 colors.

Full Re-Gen (All Trait Points and All Colors)
-Any Lunemara with Visible/Carried Glow Dust, Swirling Snowflakes, or Lucky Dust
-Any Lunemara with Visible/Carried Gem Wings (due to significant change in design)
-Any Lunemara with Visible/Carried Garland (due to significant change in design)

In order to Re-Generate a pet of yours, visit its profile page and click the available button. You will then be brought to a special Generator page where you can select the available options and save the updates.

As an added bonus, we have also removed certain philter restrictions for pets with pending Re-Generations. This means that players can now infertilize a pet awaiting a Re-Gen, for example.


Sacred Scarab Lunemara

We have released the first Restricted Trait Set for the Lunemara: Scarab!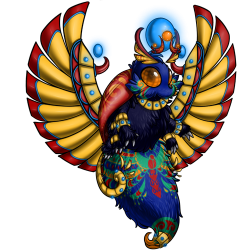 Players can claim their own Sacred Scarab Lunemaras from the Diamond Shop directly, from the Lunemara Revamp Bundle, or players can purchase the Trait Disruptor (Lunemara - Scarab) to apply random Scarab Traits to any eligible Lunemara.







Night Sky and Woodland Lunemara

In celebration of the revamp, we have also released two new Themed Pets for the Lunemara: Night Sky Lunemara and Woodland Lunemara.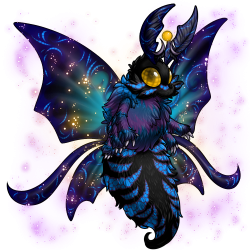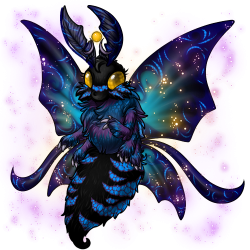 These Themed Pets can be obtained through the Diamond Shop for a limited period of time.






Lunemara Handler Avatar Set

We have also released an avatar set in celebration of the Lunemara Revamp: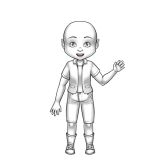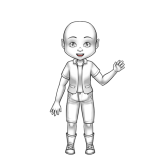 There are 3 separate variations: Fairy, Moth, and Scarab. Players can purchase either a specific variation, or the entire set for a significant discount.


New Themed Pet Designs

The following are the Lunemara Themed Pets that changed. Literally, every single one listed here with exception to the Ladybug Lunemara, only had its AC1 changed.

If a Themed isn't listed below, nothing changed.

For those listed, just copy the image URL and paste it into the Generator to play around with Traits and actually see the difference in AC1. These images are on the small side, so I'm not going to bother actually displaying any Traits here.


Autumn Night Lunemara



Blazing Fireworks Lunemara



Bottled Moonlight Lunemara




Candlelit Lunemara



Canna Annjee Lunemara



Early Bloom Lunemara



Fairy Lights Lunemara



Ghostly Lights Lunemara




Gladiolus Lunemara



Halloween Lunemara




Harvest Embers Lunemara



Honey Bee Lunemara




Ladybug Lunemara



Liberty Hosta Lunemara



Lucky Lunemara



Orange Cake Lunemara



Patriotic Lunemara



Plumberry Cobbler Lunemara



Rosenmunnar Cookie Lunemara



Summer Sunrise Lunemara



Sunbeam Lunemara




Sunset Chrysanthemum Lunemara



Tiger Swallowtail Lunemara



Tyrielle's Minion Lunemara



Will O'Wisp Lunemara



Zombified Lunemara

Edited By Krinadon on 8/13/2017 at 10:22 PM.
Hopeless
Level 67
Stocking Stuffer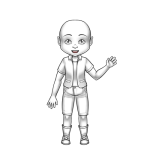 Joined: 11/29/2016
Threads: 132
Posts: 3,996
Posted: 8/13/2017 at 7:35 PM
Post #2
YAYAYAY
Somneli
Level 70
The Sweet Tooth
Joined: 1/9/2016
Threads: 64
Posts: 1,545
Posted: 8/13/2017 at 7:35 PM
Post #3
Spent my time before login was activated admiring my lunes in adv search. They look great, and I can't wait to work on the only one that qualified for a trait regen C:

Oh, and noticing that themeds have the chance to update to a new color variation again. Will we get to see what they'll look like before deciding, or no ?
Edited By Somneli on 8/13/2017 at 7:45 PM.
Rixva
Level 70
The Tactician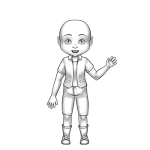 Joined: 4/20/2014
Threads: 88
Posts: 2,136
Posted: 8/13/2017 at 7:37 PM
Post #4
Amazing!

Just to clarify, when you say:

"As an added bonus, we have also removed certain philter restrictions for pets with pending Re-Generations. This means that players can not infertilize a pet awaiting a Re-Gen, for example."

That this restriction was removed, and that you can now use philters on Re-gen pets?

Thanks so much for all your work! It really shows through <3
Taishi
Level 60
The Kind-Hearted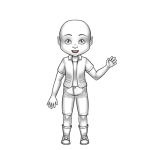 Joined: 8/6/2017
Threads: 27
Posts: 460
Posted: 8/13/2017 at 7:38 PM
Post #5
Wow! I don't do lunes, but these are wonderful!
Undertaleautrashftw
Level 47
Joined: 4/21/2017
Threads: 23
Posts: 102
Posted: 8/13/2017 at 7:45 PM
Post #6
I got to Do a full revamp on mine! 12 traits regenned and all colors changed owo
Articu
Level 70
The Kind-Hearted
Joined: 4/20/2016
Threads: 133
Posts: 1,007
Posted: 8/13/2017 at 7:49 PM
Post #7
*celebrates for the Sylestian admin and artists* These are amazing and floofy and I adore them! Although I really want a Night Sky Lunemara, I don't think I'll be able to obtain the diamonds for one. Alas, they aren't easy to get ;-; oh well, I'll work for them
Krinadon
Level 70
Enchanted Explorer
Site Administrator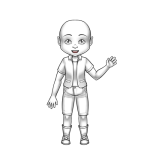 Joined: 12/17/2012
Threads: 734
Posts: 10,596
Posted: 8/13/2017 at 7:50 PM
Post #8
Link: https://www.sylestia.com/forums/?thread=49886&page=1#3
Author: Somneli
Time Posted: 8/13/2017 at 7:35 PM
Spent my time before login was activated admiring my lunes in adv search. They look great, and I can't wait to work on the only one that qualified for a trait regen C:

Oh, and noticing that themeds have the chance to update to a new color variation again. Will we get to see what they'll look like before deciding, or no ?


Sure. I'll get that posted as soon as I can.
Krinadon
Level 70
Enchanted Explorer
Site Administrator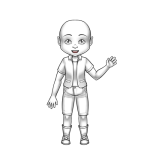 Joined: 12/17/2012
Threads: 734
Posts: 10,596
Posted: 8/13/2017 at 7:50 PM
Post #9
Link: https://www.sylestia.com/forums/?thread=49886&page=1#4
Author: Rixva
Time Posted: 8/13/2017 at 7:37 PM
Amazing!

Just to clarify, when you say:

"As an added bonus, we have also removed certain philter restrictions for pets with pending Re-Generations. This means that players can not infertilize a pet awaiting a Re-Gen, for example."

That this restriction was removed, and that you can now use philters on Re-gen pets?

Thanks so much for all your work! It really shows through <3


Correct. It was a typo.
Rixva
Level 70
The Tactician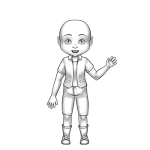 Joined: 4/20/2014
Threads: 88
Posts: 2,136
Posted: 8/13/2017 at 7:59 PM
Post #10
Link: https://www.sylestia.com/forums/?thread=49886&page=1#9
Author: Krinadon
Time Posted: 8/13/2017 at 7:50 PM
[quote=938195]

Correct. It was a typo.


Thanks so much for clearing that up!

(Unrelated excitement)
Just got a chance to look at the traits - my favorite branch wings trait looks stunning. And I need to get some mutators to get some of those Cosmic Moth and Forest Spirit traits! I can't believe how pretty they are!
Go to Page:
1, 2, 3... 14, 15, 16
Go to Top
This Page loaded in 0.017 seconds.
Terms of Service | Privacy Policy | Contact Us | Credits
© Copyright 2011-2018 Sylestia.
All names and logos associated with Sylestia are Trademarks of Sylestia.
All other trademarks are the property of their respective owners.
For questions, comments, or concerns please email at Support@Sylestia.com.