Overview
Stables
Hatchery
Inventory
Wardrobe
Referrals
Settings
Seasonal Festival
World Map
Generator
Breeding Grounds
Nurturing Grounds
Party
Task Log
Mission Log
Quest Log
Player Trades
Trade Broker
Currency Exchange
Eggling Auction
Pick A Door
Official Games
Un-Official Games
Jinxie's Jamboree
Festival Shop
Diamond Shop
Avatar Shop
Scale Shop
Inbox
Forums
Community Polls
Advanced Search
June 4th, 2020

116 Online
3:51 AM
Advanced Search
Active Players on Sylestia
Category
Total
Yesterday
Players
5,529
888
Sylestia Pet Data
Category
Total
Yesterday
Pets
5,665,780
2,349
Generated
412,281
319
Captured
875,061
631
Bred
4,378,438
1,399
Statistics updated daily at midnight
Recent Announcements
Thread
Posted
Spring Festival Overvi.. May 23 Mother's Day Diamo.. May 10 Sylestia Job Opportuni.. Apr 23 Nytekrie Revamp Final.. Apr 13 Easter Event Overview Apr 10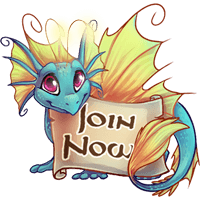 Forum Index > Official Games and Contests > 2016 Fall Festival - Coloring Lineart
Page 9
1, 2, 3, 4, 5, 6, 7, 8, 9, 10
Go to Page:
Author
Thread Post
Absoluteinsanity
Level 70
Gingerbread Architect
Joined: 7/14/2014
Threads: 43
Posts: 866
Posted: 11/19/2016 at 7:42 AM
Post #81
Yay last-minute paint bucketing

Galaxis
Level 65
Trickster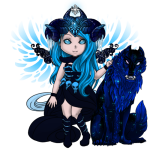 Joined: 9/29/2016
Threads: 29
Posts: 805
Posted: 11/19/2016 at 7:57 AM
Post #82
So many things I wanted to add but no time left :(

Clickable image.


Edited By Galaxis on 11/19/2016 at 8:37 AM.
Civetkat
Level 68
The Eggstraordinaire
Joined: 7/29/2014
Threads: 1
Posts: 52
Posted: 11/19/2016 at 8:04 AM
Post #83
Luxa
Level 70
The Eggstraordinaire
Joined: 9/1/2015
Threads: 67
Posts: 742
Posted: 11/19/2016 at 6:58 PM
Post #84
http://imgur.com/ifqoDkO

In case I cannot scan it in later here is a crappy phone picture. Around the edges are the 20 sharpie pens I used. I would say it took me 4-7 hours. Really loved coloring! And yes, puff is meant to be white to contrast with the colorful background and other Sylesties.

I'm really happy with my pumpkin faces =]
And, " the grass is greener and the other side". Lol
It was fun to retro invent patterns to draw on everyone. This was colored partly at home, partly in a 12 hour car ride, and partly In a hotel, so these most likely aren't real genes or mutations, tho some I tried to copy from What remembered.




*freaking yes! Temporarily, for a week, I get my own iPhone 6!!! Not used to the tiny keyboard sorry for typos or chat speak. never had a phone, this thing has like 100 emojis
Edited By Luxa on 11/19/2016 at 7:10 PM.
Electrifying
Level 70
The Tender
Joined: 11/15/2013
Threads: 28
Posts: 1,659
Posted: 11/20/2016 at 6:19 AM
Post #85


Keeping up with my own tradition of making my colouring-ins weird~
Angelzrulez
Level 70
Vanquisher of Undead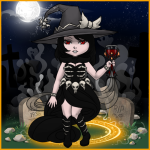 Joined: 1/9/2014
Threads: 19
Posts: 1,592
Posted: 11/20/2016 at 7:30 AM
Post #86
Malas120
Level 70
The Sweet Tooth
Joined: 10/9/2013
Threads: 131
Posts: 4,391
Posted: 11/20/2016 at 10:54 AM
Post #87

I'm actually pretty happy with it.Not all the part of course,did it all with crayola colored pencils.
JustTopaz
Level 60
Gingerbread Architect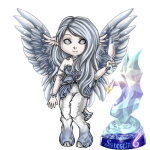 Joined: 6/27/2014
Threads: 128
Posts: 2,987
Posted: 11/20/2016 at 4:23 PM
Post #88
http://iob.imgur.com/uYGg/0eHEuK01sy




Yay
GoldGryphon
Level 70
Guardian of the Realm
Joined: 1/28/2014
Threads: 72
Posts: 3,911
Posted: 11/20/2016 at 6:28 PM
Post #89
This is the first time I have done the lineart contest. I spent quite a bit of time learning to use colored pencils and blending techniques! I love my colorless blending pencil!

As I colored this in, I couldn't help think of a what was happening in the pic! The three friends; Valentine Bulbori, Chilly Paws Puffadore and Summer Solstice Qitari are trick-or-treating.... the Red Curse Ryori are waiting to give them a scare!

I had a difficult time taking a picture of my art. This is the best I could do! Here is a link to the imgur pic, it is a bit better quality.
http://imgur.com/Lg2bMq6


Flute
Level 65
Enchanted Explorer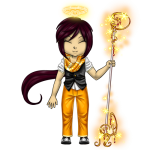 Joined: 1/12/2013
Threads: 336
Posts: 12,790
Posted: 11/20/2016 at 9:28 PM
Post #90

woooooo /squeaks in!
Go to Page:
1, 2, 3, 4, 5, 6, 7, 8, 9, 10
Go to Top
This Page loaded in 0.015 seconds.
Terms of Service | Privacy Policy | Contact Us | Credits | Job Opportunities
© Copyright 2011-2020 Sylestia Games LLC.
All names and logos associated with Sylestia are Trademarks of Sylestia Games LLC.
All other trademarks are the property of their respective owners.
For questions, comments, or concerns please email at Support@Sylestia.com.