Home
Overview
Stables
Hatchery
Inventory
Wardrobe
Referrals
Settings
Seasonal Festival
World Map
Generator
Breeding Grounds
Nurturing Grounds
Party
Task Log
Mission Log
Quest Log
Themed Pet Codex
Player Trades
Trade Broker
Currency Exchange
Eggling Auction
Pick A Door
Official Games
Un-Official Games
Jinxie's Jamboree
Festival Shop
Diamond Shop
Avatar Shop
Scale Shop
Inbox
Forums
Community Polls
Advanced Search
January 28th, 2023

99 Online
1:37 AM
Advanced Search



Active Players on Sylestia
Category
Total
Yesterday
Players
3,239
547
Sylestia Pet Data
Category
Total
Yesterday
Pets
7,576,749
1,705
Generated
590,363
164
Captured
1,117,953
147
Bred
5,868,384
1,394
Statistics updated daily at midnight
Recent Announcements
Thread
Posted
Update to Account Secu.. Jan 12 2023 Official Changelo.. Jan 5 Winter Festival Pet Tr.. Dec 22 Winter Festival Overvi.. Dec 22 Sylestia's 10th An.. Dec 17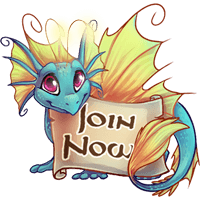 Forum Index > Player Guides > Guide to Making Gold
Page 6
1, 2, 3, 4, 5, 6
Go to Page:
Author
Thread Post
Sol75
Level 57
The Kind-Hearted
Joined: 6/4/2014
Threads: 19
Posts: 138
Posted: 6/16/2020 at 12:32 PM
Post #51
A way that has really skyrocketed my money recently is festivals. Whenever a festival rolls around, try to go into the area and do a few of the quests that give the currency. They often are given in large quantities, and people will pay high amounts on the broker for them. You can easily get several thousands using not too many tokens.

The Trollsblight Cavern method mentioned previously is great for the interim if you need a bit more money, but this is where the big money is.
Amastoneonal
Level 61
Majestic Ice Carver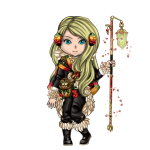 Joined: 11/12/2021
Threads: 16
Posts: 607
Posted: 4/12/2022 at 11:23 PM
Post #52
Hi, just asking, how do you do the dungeons?
Scathreoite
Level 75
Hand of Destiny
Joined: 11/2/2014
Threads: 67
Posts: 3,700
Posted: 4/12/2022 at 11:58 PM
Post #53
this guide we have might help, if you have more questions feel free to ask us
Lunchbox17
Level 70
Wondrous Warlock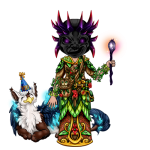 Joined: 12/16/2019
Threads: 3
Posts: 29
Posted: 9/28/2022 at 10:21 AM
Post #54
cool thanks for the info!
Chikknnuggt
Level 50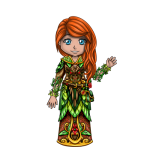 Joined: 12/25/2022
Threads: 1
Posts: 6
Posted: 12/27/2022 at 3:19 PM
Post #55
So, for the Jinxie Jamboree mini-game, how do I up my bet from 5? I am still currently stuck on a bid of 5 :/
Go to Page:
1, 2, 3, 4, 5, 6
Go to Top
This Page loaded in 0.028 seconds.
Terms of Service | Privacy Policy | Contact Us | Credits | Job Opportunities



© Copyright 2011-2023 Sylestia Games LLC.
All names and logos associated with Sylestia are Trademarks of Sylestia Games LLC.
All other trademarks are the property of their respective owners.
For questions, comments, or concerns please email at Support@Sylestia.com.