Home
Overview
Stables
Hatchery
Inventory
Wardrobe
Referrals
Settings
Seasonal Festival
World Map
Generator
Breeding Grounds
Nurturing Grounds
Party
Task Log
Mission Log
Quest Log
Themed Pet Codex
Player Trades
Trade Broker
Currency Exchange
Eggling Auction
Pick A Door
Official Games
Un-Official Games
Jinxie's Jamboree
Festival Shop
Diamond Shop
Avatar Shop
Scale Shop
Inbox
Forums
Community Polls
Advanced Search
January 28th, 2023

97 Online
1:03 AM
Advanced Search



Active Players on Sylestia
Category
Total
Yesterday
Players
3,239
547
Sylestia Pet Data
Category
Total
Yesterday
Pets
7,576,749
1,705
Generated
590,363
164
Captured
1,117,953
147
Bred
5,868,384
1,394
Statistics updated daily at midnight
Recent Announcements
Thread
Posted
Update to Account Secu.. Jan 12 2023 Official Changelo.. Jan 5 Winter Festival Pet Tr.. Dec 22 Winter Festival Overvi.. Dec 22 Sylestia's 10th An.. Dec 17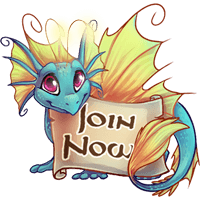 Forum Index > Player Guides > Guide to Making Gold
Page 5
1, 2, 3, 4, 5, 6
Go to Page:
Author
Thread Post
Vikkitheawesomeness
Level 17
Joined: 7/18/2018
Threads: 6
Posts: 18
Posted: 8/1/2018 at 3:04 PM
Post #41
how do you get money from killing enmes it impossable
Yamainu
Level 70
Majestic Sculptor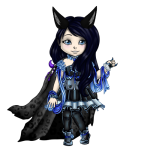 Joined: 1/21/2018
Threads: 16
Posts: 925
Posted: 8/2/2018 at 8:09 AM
Post #42
you can sell the armor they can drop by either putting it in the trade broker or just right clicking on the armor in your inventory.but later on in the game the enemys will drop gold when u defeat them
Edited By Lucariopaw on 8/2/2018 at 8:11 AM.
Douglassayers
Level 0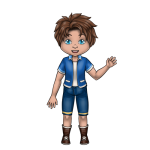 Joined: 10/2/2018
Threads: 0
Posts: 4
Posted: 10/4/2018 at 4:09 AM
Post #43
Hey, the features of the game look really interesting.
Spiritneedsbread
Level 63
Snow Wars Combatant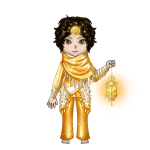 Joined: 1/26/2018
Threads: 1
Posts: 21
Posted: 2/5/2019 at 11:26 PM
Post #44
This is really good! Pinging myself to remember
Doggie33
Level 67
Frosty Hands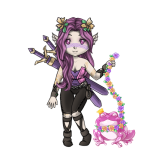 Joined: 9/6/2019
Threads: 13
Posts: 138
Posted: 10/21/2019 at 8:28 PM
Post #45
Just adding that a really good way to make money ( In my opinion ) Is to just go to Trollsblight Caverns, ignore all the battles, and look for chest ( or other items, like egglings and fairy mushrooms ). Each chest has about 100 the almost 400 gold, and Ive never seen a trapped chest there.
Sol75
Level 57
The Kind-Hearted
Joined: 6/4/2014
Threads: 19
Posts: 138
Posted: 5/22/2020 at 10:45 AM
Post #46
The reason you aren't getting trapped chest is because you have probably cleared the entire area that trollsblight caverns is in. From what I remember after that point the only negative outcome that mysterious items can give is the eggs, which can still have the parent sylesti come and fight you. All other negative effects can't happen.
Beaubuddyz
Level 70
The Kind-Hearted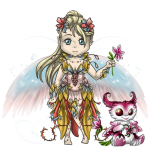 Joined: 2/23/2020
Threads: 157
Posts: 8,664
Posted: 5/22/2020 at 11:10 AM
Post #47
Actually, negative chests start in the second zone. (excluding Nightfall Dungeon)
Crazyperson
Level 60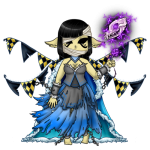 Joined: 4/5/2020
Threads: 78
Posts: 737
Posted: 5/23/2020 at 5:09 AM
Post #48
i do barrace mishions, but i dont always get them to be sucsesfull. and some just arnent worh waiting fer 6 hours if u only get around 2k- 3k gold.
Scathreoite
Level 75
Hand of Destiny
Joined: 11/2/2014
Threads: 67
Posts: 3,700
Posted: 5/23/2020 at 7:50 AM
Post #49
the thing with missions is, lv50 Very Hard/ 12hr missions, when completed Exceptionally, give 4800g on completion, and 2 mission satchels (exceptionally completing missions doubles the rewards given- double the gold, double the exp, double the faction reward, double the number of mission satchels.)

lv50 Mission satchels can contain:

Healing items (usually [Strong Restore Potion III] x16 (can be used, or sold. stack of 16 is worth 2880)

Gold (usually at least 3.5k, often ~5.7k+, up to ~6.9k)

Equips (epic/legendary lv50 (sell to site for 1.8k-3.4k, can go for way more on broker))

Essences (although exceedingly rare, they CAN give both regular and enhanced ones. If you do get one, even Regulars can sell for loads of gold)


Like, I just opened ~100 lv50 satchels (about a week's worth) and made over 350k just from the gold+selling the equips, and that's not even counting the 240k gold from actually completing the 50 missions (which means this week of lv50 missions got us around 600k)

Basically they're a good way to passively get gold (and exp if that's something you're after for a pet)
Edited By Scathreoite on 5/23/2020 at 7:51 AM.
Alison280
Level 70
Snow Wars Mastermind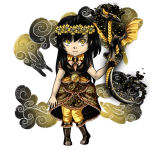 Joined: 7/23/2018
Threads: 150
Posts: 6,976
Posted: 5/23/2020 at 10:11 AM
Post #50
I usually buy cheap level 70 pets on advanced search and use them for missions. I am not in level 70 and can use them :)
Go to Page:
1, 2, 3, 4, 5, 6
Go to Top
This Page loaded in 0.035 seconds.
Terms of Service | Privacy Policy | Contact Us | Credits | Job Opportunities



© Copyright 2011-2023 Sylestia Games LLC.
All names and logos associated with Sylestia are Trademarks of Sylestia Games LLC.
All other trademarks are the property of their respective owners.
For questions, comments, or concerns please email at Support@Sylestia.com.