Home
Overview
Stables
Hatchery
Inventory
Wardrobe
Referrals
Settings
Seasonal Festival
World Map
Generator
Breeding Grounds
Nurturing Grounds
Party
Task Log
Mission Log
Quest Log
Themed Pet Codex
Player Trades
Trade Broker
Currency Exchange
Eggling Auction
Pick a Door
Official Games
Un-Official Games
Jinxie's Jamboree
Festival Shop
Diamond Shop
Avatar Shop
Scale Shop
Inbox
Forums
Community Polls
Advanced Search
November 27th, 2022

101 Online
8:58 AM
Advanced Search




Active Players on Sylestia
Category
Total
Yesterday
Players
3,211
553
Sylestia Pet Data
Category
Total
Yesterday
Pets
7,442,491
2,544
Generated
575,537
499
Captured
1,102,856
232
Bred
5,764,062
1,813
Statistics updated daily at midnight
Recent Announcements
Thread
Posted
New Feature: Trait Ext.. Nov 22 Black Friday Extravaga.. Nov 22 Revamped Feature: Hatc.. Nov 15 Fall Festival Pet Trai.. Oct 27 Fall Festival Overview Oct 27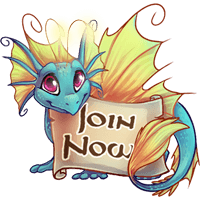 Forum Index > Groups, Guilds, Clubs, and Services > The Sylestian Book of Who Likes What?
Page 11
1, 2, 3... 10, 11, 12
Go to Page:
Author
Thread Post
Katelynn4545
Level 70
Fancy Pants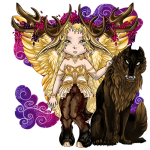 Joined: 5/24/2015
Threads: 338
Posts: 17,445
Posted: 6/29/2017 at 6:43 AM
Post #101
Favorite species
Lupora
Zolnixi

Normally don't accept
Nephini
Nytekrie
Kelpari
Bulbori
Lunemara
Morkko
Sylvorpa
Faelora

May Accept, depends on traits
Ryori
Lighera
Drayel
Vulnyx
Griffi
Ny'Vene

I really love all the steampunk and cyber punk Mutations I'd e highly interested if anyone has Max stat Ryori with the cyberpunk mutes for sale.... just take all my money XD
Edited By Katelynn4545 on 6/29/2017 at 6:45 AM.
NightbaneWolf
Level 75
Brosilla's Minion
Joined: 11/29/2013
Threads: 279
Posts: 11,607
Posted: 6/29/2017 at 11:47 AM
Post #102
great
Anonymouse
Level 63
Fancy Pants
Joined: 4/22/2017
Threads: 19
Posts: 268
Posted: 7/7/2017 at 8:48 PM
Post #103
Favorite pets (in order):

Kelparies
Aeridinies
Ny'venes
Ryories
Zolnixies

Pets I'm okay with:
Aurleon
Bulbori
Faelora
Griffi
Lighra
Lunemara
Lupora
Nephini
Nytekrie
Puffadore
Quitari
Sylvorpa

Pets I don't like:
Draeyl
Luffox
Morkko
Vulnyx


more to come
Edited By Dragon622772 on 8/20/2017 at 6:55 AM.
Anemochory
Level 75
Sylestiologist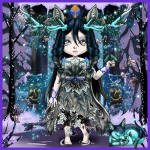 Joined: 8/29/2016
Threads: 153
Posts: 1,441
Posted: 7/7/2017 at 9:37 PM
Post #104
(Not sure if I should ping or not)

Favorites:
Faelora
Lupora
Kelpari
Nephini
Ryori

I'm always interested in Faes, but I'm picky. :P I don't like Bone mask or Skeletal on them.
Favorite traits are Numbat, Nature runes, Autumn flower and Ghostly aura.
Anything else, I like or feel neutral about.

Lupes, same thing, no bone traits, and I don't really like mech traits either.
Traits I do like are Mystic ribbon, Spring flowers, Celestial armor, Ethereal wings, Yeti, Lunar runes, and Runic swirl.

Kelpari, I usually love the play of colors on. Fave traits include Ornate armor, Luminous fins, Mystic water, Creeping fog, Long flowing mane, Sea unicorn, Seahorse, and Nebula. Dislike Heavy scaled plating and Nightmare spikes.

Neph: Favorite, but can't usually afford themes. But still, favorite traits are Feathered wings, Sun armor, Nebula, Fairy runes, and Floral henna.
Dislike Lich wings and Essence of Lightning.

Ryori: Same as Neph, usually too expensive.
Like Ghostly wraps, Tempest traits, Glimmering jewels, Ethereal ribbons, Galaxy, Rose markings.
Dislike: Skeletal, Cyberpunk armor (I like Cyberpunk wings, though), Jester's Crest, Shadow wings, Mystic mask, Skull mask. (I know, I'm picky!)

Liked: Aeri, Griff, Puffadore, Vulnyx, Zolnixi
Maybe Luff
I like these, and can even rank with favorites if they have the right traits.

Neutral: Aurl, Bulb, Ligh, Lune (might change), Ny'vene, Vorpa
Qitari (sometimes like, often don't)

I can like neutrals with the right traits, and dislike them with the wrong traits. Without traits, they're just...meh.

Don't like:
Male Bulb, Draeyl, Morkko, Nytekrie

I'll leave it there. If anyone wants to know anything more specific about traits, they can ask or message.
But I will say that I almost always like flower traits, nebula on anything, glowy mutations, floating mutations (water, fog, etc.) and nice wings.
Edited By Lonefox on 7/9/2017 at 1:00 PM.
Xenios
Level 68
The Tender
Joined: 8/3/2016
Threads: 114
Posts: 2,151
Posted: 8/12/2017 at 11:33 AM
Post #105
edited mine
https://www.sylestia.com/forums/?thread=19041&page=10#95
Ember24
Level 60
Corporal
Joined: 6/12/2017
Threads: 28
Posts: 592
Posted: 8/17/2017 at 5:09 PM
Post #106
I have a griffi for sale if you want him: https://www.sylestia.com/view/pets/?petid=3275686
Toby
Level 74
The Tender
Joined: 2/16/2017
Threads: 50
Posts: 3,975
Posted: 8/18/2017 at 7:48 AM
Post #107
In Progress

Favorite Pets
Vulnyx
Ny'vene
Lighira
Ferrikki
Nytekrie
Bulbori

Would accept
Only take in my favorite pets, no other species.

Traits
-Vulnyx-
Like:
Dislike:
Need: None

-Ny'vene-
Like: Leopard Spots, Red Panda, Caterpillar, Back Spikes, Quad Arms, Cosmic Spikes, Cosmic Horns, Celestial Armor, Feathered Tail, Feathered Crest, Dragon Rider's Saddle, Dragon Rider's Bridle, Spectral Armor, Triceratops, Crystalline Essence, Torn Wings, Gooey Wings
Dislike: Anything without its pair trait
Need: None

-Lighira-
Like:
Dislike:
Need: None

-Ferrikki-
Like:
Dislike:
Need: None

-Nytekrie-
Like: Downy Woodpecker, Zebra Finch, Osprey, Forest Horns, Tribal Armor, Lucky Dust, Flower Petals, Stardust
Dislike: Nighthawk, Petal Markings
Need: None

-Bulbori-
Like:
Dislike:
Need: None

Colors (Not necessarily together)
-Vulnyx-
Pink, Black, White,
-Ny'vene-
White, Blue, Red, Pink, Black,
-Lighira-
Green, Black, Blue, Brown,
-Nytekrie-
White,
-Bulbori-
Blue, Natural Colors,

Specific Themes
-Vulnyx-
Eclipse, Golden Orange Chrysanthemum
-Ny'vene- (I would love a themed Ny'vene with one or more of the Feathered traits!)
Imperial Dragon, Celtic Guardian, Magical Infusion Ny'vene
-Lighira-
Ancestral Deity
-Ferrikki-
Cheeky Chestnut Ferrikki
-Nytekrie-
Banshee
-Bulbori-


Tamed pets I would like for Mutating
Ny'vene
Lighira
Ferrikki
Edited By MissWoolyMouse on 8/25/2018 at 10:28 AM.
Limor
Level 72
The Kind-Hearted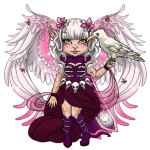 Joined: 7/5/2016
Threads: 292
Posts: 19,127
Posted: 8/20/2017 at 11:36 PM
Post #108
((Not sure if I ping))

I prefer males of all species but I will take females!
Any themed I have I offer offspring of!
I will take any themed!

Pets I love (In no order):
Lighira
Lupora
Vulynx
Zolnixi
Ryori
Puffadore
Luffox

Pets I Like (In no order):
Aeridini
Qitari
Bulbori
Griffi
Ny'vene
Morrko
Sylvorpa

Pets that are meh (In no order):
Faelora
Draeyl
Nephini
Nytkrie
Lunemara
Kelpari
NightbaneWolf
Level 75
Brosilla's Minion
Joined: 11/29/2013
Threads: 279
Posts: 11,607
Posted: 8/21/2017 at 12:22 AM
Post #109
thats cool
Dragonnadder
Level 71
Nature Walker
Joined: 3/17/2016
Threads: 32
Posts: 1,810
Posted: 10/31/2017 at 7:16 PM
Post #110
I shall join this.
Favorite Species:
-Draeyls
-Ny'venes
-Sylvorpas
-Lunemaras
-Nytekries

Less favorite, but they'll do
-Luporas
-Ryories
-Griffis
-Kelparis

Avatar Items Preferences
-anything dragon-related
-birds
-rarer fest things
-etc.

I may add more eventually, I dunno.
Go to Page:
1, 2, 3... 10, 11, 12
Go to Top
This Page loaded in 0.040 seconds.
Terms of Service | Privacy Policy | Contact Us | Credits | Job Opportunities




© Copyright 2011-2022 Sylestia Games LLC.
All names and logos associated with Sylestia are Trademarks of Sylestia Games LLC.
All other trademarks are the property of their respective owners.
For questions, comments, or concerns please email at Support@Sylestia.com.