Home
Overview
Stables
Hatchery
Inventory
Wardrobe
Referrals
Settings
Seasonal Festival
World Map
Generator
Breeding Grounds
Nurturing Grounds
Party
Task Log
Mission Log
Quest Log
Themed Pet Codex
Player Trades
Trade Broker
Currency Exchange
Eggling Auction
Pick A Door
Official Games
Un-Official Games
Jinxie's Jamboree
Festival Shop
Diamond Shop
Avatar Shop
Scale Shop
Inbox
Forums
Community Polls
Advanced Search
January 28th, 2023

99 Online
1:39 AM
Advanced Search



Active Players on Sylestia
Category
Total
Yesterday
Players
3,239
547
Sylestia Pet Data
Category
Total
Yesterday
Pets
7,576,749
1,705
Generated
590,363
164
Captured
1,117,953
147
Bred
5,868,384
1,394
Statistics updated daily at midnight
Recent Announcements
Thread
Posted
Update to Account Secu.. Jan 12 2023 Official Changelo.. Jan 5 Winter Festival Pet Tr.. Dec 22 Winter Festival Overvi.. Dec 22 Sylestia's 10th An.. Dec 17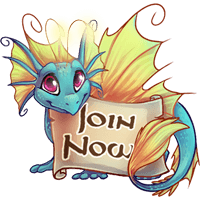 Forum Index > Groups, Guilds, Clubs, and Services > The Sylestian Book of Who Likes What?
Page 2
1, 2, 3... 10, 11, 12
Go to Page:
Author
Thread Post
Fox
Level 75
Master Sylestiologist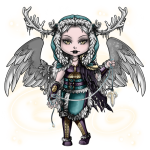 Joined: 3/10/2014
Threads: 396
Posts: 11,658
Posted: 11/12/2014 at 9:43 AM
Post #11
Favourite Species (most loved to least loved):
1. Ny'Vene
2. Puffadore
3. Zolnixi
4. Lupora

Hated Species (most hated to least hated):
1. Sylvorpa
2. Nephini
3. Draeyl
4. Lunemara
5. Bulbori

Species not listed are tolerable.
I generally don't collect anything outside of my favourite species.

Favourite Colours:
1. Red
2. Black
3. White
4. Grey
5. Blue

I like unique combinations that follow colour theory rules/schemes.

I collect 1 visible, no carry, no hidden, both genders, generation 1 pets for my trait library.
Edited By Fox on 6/7/2017 at 10:07 PM.
Junco
Level 75
High Warlord
Joined: 4/6/2013
Threads: 28
Posts: 711
Posted: 11/12/2014 at 9:44 AM
Post #12
Excellent idea, Night. It'd be nice if there could be some sort of master post that basically goes through the species and lists all the people who post in this thread that they favor them. That'd be a lot of work for one person, though.

.ooo0ooo.ooo0ooo.ooo0ooo.

WILL ALWAYS BUY visible or carry

*THEMED AURLEON WITH NORTHERN FLICKER
*THEMED DRAEYL WITH RAPTOR FEATHERS
*THEMED NYTEKRIE WITH DOWNY WOODPECKER

WILL ALMOST ALWAYS BUY
*Themed Aurleon
*Themed Draeyl
*Themed Lunemara
*Themed Nytekrie

ALMOST ALWAYS LOOKING TO SELL
*THEMED BULBORI
*THEMED FAELORA
*THEMED LUFFOX
*THEMED MORKKO
*THEMED QITARI
NightbaneWolf
Level 75
Brosilla's Minion
Joined: 11/29/2013
Threads: 281
Posts: 11,671
Posted: 11/12/2014 at 9:45 AM
Post #13
bwah, if you can make those genes look nice and work together, then maybe you can bypass my dislikes and ...make me like them kinda but only on that one cool pretty pet though XD
NightbaneWolf
Level 75
Brosilla's Minion
Joined: 11/29/2013
Threads: 281
Posts: 11,671
Posted: 11/12/2014 at 9:47 AM
Post #14
yeah, i was originally planning on doing that, but then i realized i'm gonna be caught doing a ton of work.... DX
Edited By NightbaneWolf on 11/12/2014 at 9:48 AM.
NightbaneWolf
Level 75
Brosilla's Minion
Joined: 11/29/2013
Threads: 281
Posts: 11,671
Posted: 11/12/2014 at 9:51 AM
Post #15
Quick new rule that will also be added to the front of this thread:

Try and keep 'out of context' comments to a bare minimum, we do NOT want this thread to fill up with too many unnecessary comments, as for people looking for...people to toss the pets to will have a hard time looking for them, just note the people you are looking for, try to refrain from doing off this thread itself if you can help yourself.

yes I know i'm talking the most here...oops lol

just saying, i am happy to see people posting their list to here and I have seen them all, but I no longer will be pinging and commenting anymore to 'save space'.

also....lets not let this thread die,lmao


okay okay, i'll shush up now XD


Edited By NightbaneWolf on 11/12/2014 at 9:52 AM.
Black
Level 62
Adept Gladiator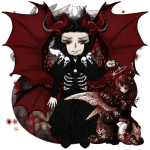 Joined: 10/1/2013
Threads: 111
Posts: 821
Posted: 11/12/2014 at 10:08 AM
Post #16
Favorite Breeds -
Lupora, Draeyl (yes, I liked them before it was cool :P), Ryori, Griffi, Aeridini

Will almost always buy
Exclusives of my favorite breeds.

Things I don't like
Perennial tail on Aeris
Mechanical helmets on Lupora

Am always selling
Awesome looking Aeris and Ryori
Barcode454
Level 61
Mojo Master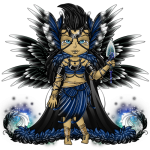 Joined: 8/10/2014
Threads: 246
Posts: 3,302
Posted: 11/12/2014 at 10:16 AM
Post #17
Reserving
UpsidedownSarah
Level 61
The Tender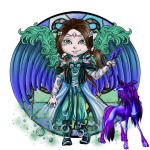 Joined: 11/29/2013
Threads: 92
Posts: 2,784
Posted: 11/12/2014 at 10:18 AM
Post #18
This is a great idea. When I'm more awake I'll try to remember to fill mine in.
GoldGryphon
Level 75
Guardian of the Realm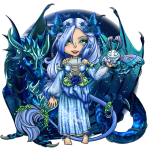 Joined: 1/28/2014
Threads: 73
Posts: 4,293
Posted: 11/12/2014 at 10:29 AM
Post #19
Favorite Pets!
Griffi-.the reason I joined Sylestia in the first place! I love Griffs! Someday I would love to get a pair of each Themed (tagged) Griffs (Especially the Reindeer!). I also breed and collect purebreds from tagged pets! I like all traits (although leopard spots don't look good on some color combos... they tend to "float").
Ryori - I grew to love these little guys as well, something about the color combos! Favorite traits are Skull Mask, Bone Armor and Shadow Wings. I prefer tagged or purebred from tagged.
Qitari - I have horses in real life, so these rank right up with Ryoris! :) Anyways, I collect Tamed ones with at least one visible and some tagged as well (can't wait to see what the re-drawn Qitari look like)! Not a fan of Rainbow mane on some color combos (it looks good on the Maenad, but not on Zombies)
Nephini - I collect tagged, tamed and purebreds from tagged on these as well. The only trait I really don't like, is Ethereal Wings (they look funky on the males to me).

Like Somewhat Pets
In no particular order, I usually collect tagged from color combos that I like and with at least one vis:
Lupora
Vulnyx
Zolnixi
Puffadore
Ny'Vene
Bulbori
Aeridini
Lighiri
Luffox
Nytekrie

Generally Don't Care to Collect
I only catch these to give or sell, very rarely do I keep them (like the Mojo!).
Aurleon
Draeyl
Faelora
Kelpari
Lunemara
Morkko
Sylvorpa
Edited By GoldGryphon on 11/12/2014 at 12:22 PM.
Kyokai
Level 60
The Majestic
Joined: 8/24/2014
Threads: 53
Posts: 1,571
Posted: 11/12/2014 at 10:38 AM
Post #20
Geez, what a great idea. I'll definitely flesh this out in a bit. Thanks for doing this! Smart!

As fars as pets go:

Love: (like I would stab someone for a pretty one)
Griffi
Ryori

Like a lot:
Qitari
Vulnyx
Lupora
Luffox
Lunemara
Aeridini
Nephini
Bulbori
Aurleon
Zolnixi
Morkko

They're okay: (I still really like them, don't get me wrong)

Puffadore
Lighira
Ny'Vene
Nytekrie
Faelora


Not so much:
Sylvorpa
Draeyl
Kelpari

Ever, if I see a pet I think is pretty, regardless of breed, I'd go for it.
Edited By Kyokai on 6/12/2017 at 5:25 PM.
Go to Page:
1, 2, 3... 10, 11, 12
Go to Top
This Page loaded in 0.037 seconds.
Terms of Service | Privacy Policy | Contact Us | Credits | Job Opportunities



© Copyright 2011-2023 Sylestia Games LLC.
All names and logos associated with Sylestia are Trademarks of Sylestia Games LLC.
All other trademarks are the property of their respective owners.
For questions, comments, or concerns please email at Support@Sylestia.com.