Home
Overview
Stables
Hatchery
Inventory
Wardrobe
Referrals
Settings
Seasonal Festival
World Map
Generator
Breeding Grounds
Nurturing Grounds
Party
Task Log
Mission Log
Quest Log
Themed Pet Codex
Player Trades
Trade Broker
Currency Exchange
Eggling Auction
Pick a Door
Official Games
Un-Official Games
Jinxie's Jamboree
Festival Shop
Diamond Shop
Avatar Shop
Scale Shop
Inbox
Forums
Community Polls
Advanced Search
November 27th, 2022

100 Online
8:20 AM
Advanced Search




Active Players on Sylestia
Category
Total
Yesterday
Players
3,211
553
Sylestia Pet Data
Category
Total
Yesterday
Pets
7,442,491
2,544
Generated
575,537
499
Captured
1,102,856
232
Bred
5,764,062
1,813
Statistics updated daily at midnight
Recent Announcements
Thread
Posted
New Feature: Trait Ext.. Nov 22 Black Friday Extravaga.. Nov 22 Revamped Feature: Hatc.. Nov 15 Fall Festival Pet Trai.. Oct 27 Fall Festival Overview Oct 27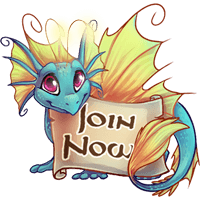 Forum Index > Battle Discussion > Vexxar The Vile!
Page 1
Author
Thread Post
Angelzrulez
Level 75
Hand of Destiny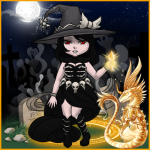 Joined: 1/9/2014
Threads: 25
Posts: 1,840
Posted: 11/21/2022 at 7:07 AM
Post #1
Hi there!

Finally managed to get Vexxar down. Here is what you need to know:

Vexxar
He attunes to all 6 elements - Earth, Water, Air, Fire, Shadow and Light.
Order rotation seems to be as follows - Earth/Water - Fire/Air - Shadow/Light

What ever element you don't get on the 1st round will be on the 4th, then 2nd and 5th, and 3rd and 6th.
Providing you beat every element successfully, Vexxar becomes unattuned for round 7 which is where he is killable.
If you fail to beat an element he gains some sort of buff relating to that element. I did not encounter these a lot because I got most down so not 100% sure which ones he gets.

After each element gets killed he spawns a mote - These motes are 100% vital. If you miss a mote at the later stages it will cause severe trouble. A lot of this relies on energy management due to mana drains increasing each turn.

Alright, now with some base things out the way, this was my winning rotation:
Earth - Fire - Light - Water - Air - Shadow - Unattuned (Defeated on turn 302)

1. Helios
2. Light
3. Air

Items/Boosts Used
Helios - Superior Ent Flask of Protection
Light - Superior Ent Flask of Magic
Air - Superior Ent Flask of Power

Mega-Boss/Boss Boost
Lvl 5 Training Grounds
Lvl 5 Temple - With Bless Active
Power of Ancients Lvl 24

Also prior to starting, I did clear the entire path leading up to the boss room so all my boosts remained in tact.

Vexxar Elements
Base/Most Elements
Gains rhythmic swordplay each time he crits, stack duration increases with each crit and rhythmic swordplay itself increases crit chances. It you have thorncoat up, it stops him getting crits which prevents this kicking in. If he gains this on an element, it does add some sort of debuff to your pets.
Block at max mana - Not required on tank if thorncoat is up.
No point decemating base Vexxar, barely damages at all.

Motes
Beat within 5 turns - Fizzles 6th turn - If Vex is hit with a bleed attack during an element swap it goes onto spawned mote.
Motes only spawn when you beat an elemental form successfully with the exception of stage 7.
During stage 7 once he becomes unattuned he seems to spawn one every time he hits max mana but by that point you are racing against the mana drain to beat him.

Earth
Grasping Earth - Use Quick Attack.
Block at max mana - Not required on tank if thorncoat is up.
Weak against Air.

Air
Storm Cloud - Block pet - Not required on tank if thorncoat is up.
Block at max mana - Not required on tank if thorncoat is up.
Weak against Fire.

Light
Block Allies - Have not tried not blocking tank but with light I do try to move air to the middle around 50 mana to try to catch the debuff on air so I can decimate and block the two allies instead.
Block at max mana - Not required on tank if thorncoat is up.
Weak against Shadow?

Fire
Move Pet - If it gets a fireball looking debuff move it to another slot.
Block at max mana - Not required on tank if thorncoat is up.
Weak against Water?

Shadow
Malignant Fog - Pets with the affliction must be split up for 3 turns with an unaffected pet in the middle.
Block at max mana - Not required on tank if thorncoat is up.
Weak against Light.

Water
Creeping Cold - Pets with the affliction must be split up for 3 turns with an unaffected pet in the middle.
Block at max mana - Not required on tank if thorncoat is up.
Weak against Earth.

Final
Unattuned Vexxar
If your pet gets a target icon, move slots for it for 2 turns.
Mind Flay - Vexxar focuses on one pet for several turns, I assume if you hit him for enough damage it breaks his concentration. Might be worth saving decimates for this as damage increases each turn. Otherwise you can let it go for a few turns if it lands on your tank, provided bless is still up.
Still block max mana to be safe!
Helps if you have Raith's fury up 1-2 turns before max mana to help with killing motes to replenish mana.
Make sure Earth continues to use skill 1 to keep him taunted but if you have enough mana to spare, I recommend using skill 3 to keep him taunted as long as that won't impact your thorncoat.

My misc/closing notes
Keeping thorncoat up tends to solve most of your problems, but the issue as you get further is mana consumption. Earth does struggle with building mana but if you can work that out you'll be fine.

Your elemental debuff will remain and max out at 10 turns as long as the element it is weak against is still attacking. If that element stops - i.e. Earth stops attacking Water Vexxar to put up a thorncoat, the elemental weakness counter resets. With Earth vs Water, I recommend dropping Faerina's Bulwark. It does the same thing for 15 turns so you can keep the debuff up. Same with dropping Vaeluna's Grace on Light vs Shadow and Raith's Fury on Air vs Earth. I tried to aim decemates around the 9/10 debuff mark provided it was done before I blocked all pets at max mana (excluding tank if thorncoat or Faerina's Bulwark was up).

Play smart and you'll be ok. You ideally still need your blessing in tact by the time you reach stage 7 and no pets dead within the 300 or so turns it takes to beat him. If you lose a pet, you've lost your bless and ent flask boost.

And last but not least, if you feel I've missed anything or want anything explained in more detail please let me know ^^
Edited By Angelzrulez on 11/21/2022 at 5:22 PM.
Go to Top
This Page loaded in 0.028 seconds.
Terms of Service | Privacy Policy | Contact Us | Credits | Job Opportunities




© Copyright 2011-2022 Sylestia Games LLC.
All names and logos associated with Sylestia are Trademarks of Sylestia Games LLC.
All other trademarks are the property of their respective owners.
For questions, comments, or concerns please email at Support@Sylestia.com.