Overview
Stables
Hatchery
Inventory
Wardrobe
Referrals
Settings
Seasonal Festival
World Map
Generator
Breeding Grounds
Nurturing Grounds
Party
Task Log
Mission Log
Quest Log
Themed Pet Codex
Player Trades
Trade Broker
Currency Exchange
Eggling Auction
Pick A Door
Official Games
Un-Official Games
Jinxie's Jamboree
Festival Shop
Diamond Shop
Avatar Shop
Scale Shop
Inbox
Forums
Community Polls
Advanced Search
May 25th, 2022

178 Online
12:23 PM
Advanced Search




Active Players on Sylestia
Category
Total
Yesterday
Players
3,245
587
Sylestia Pet Data
Category
Total
Yesterday
Pets
7,072,065
3,004
Generated
536,130
288
Captured
1,057,487
537
Bred
5,478,448
2,179
Statistics updated daily at midnight
Recent Announcements
Thread
Posted
Spring Festival Pet Tr.. May 14 Spring Festival Overvi.. May 14 Ancient Temple - The 4.. May 8 Diamond Shop Update Apr 18 Regarding Frequent Log.. Apr 18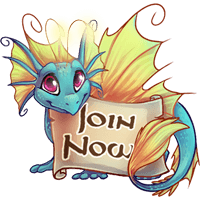 Forum Index > News and Announcements > Diamond Shop Update
Page 1
Author
Thread Post
Krinadon
Level 75
Guardian of the Realm
Site Administrator
Joined: 12/17/2012
Threads: 956
Posts: 13,535
Posted: 4/18/2022 at 6:43 PM
Post #1
Hey all! We have an exciting announcement to make regarding the Diamond Shop. Restricted Trait Disruptors are now permanently in stock! They will no longer have limited time availability and will instead be available as soon as the RTD is released. Hopefully, this will make it much easier for players and breeders to work on their projects at any point during the year.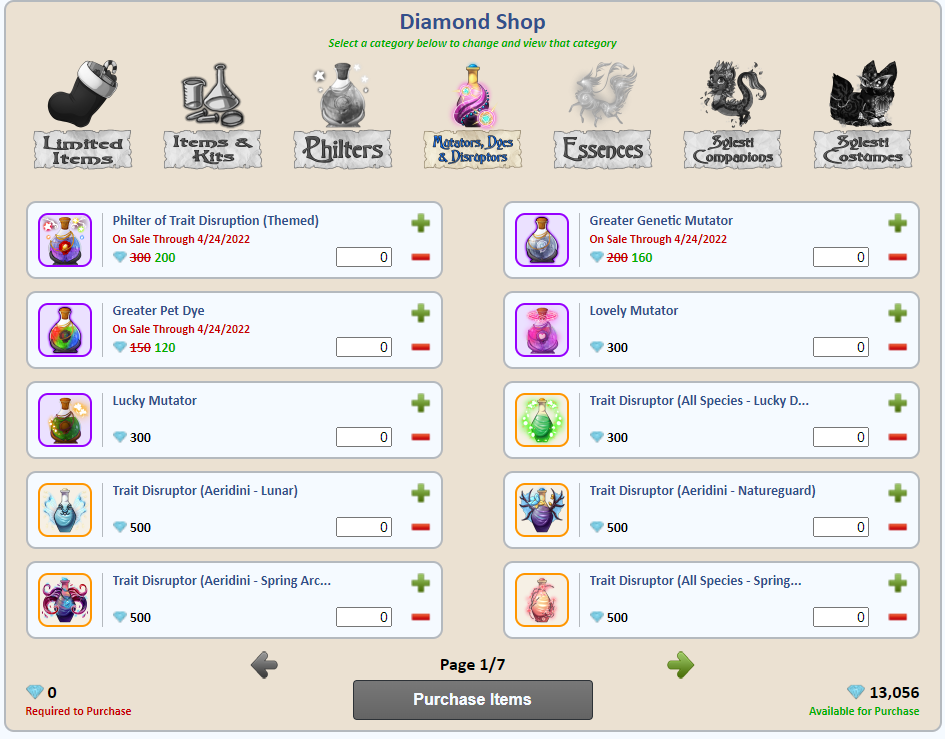 In addition to this change, we have also adjusted the layout of the page to fit in more space and more categories - as well as moved some items around because of the new category additions.

Limited Event/Festival Items now also have their own dedicated category and will not clog up the other static categories.

Please let me know if anyone has any issues. Thanks!
Edited By Krinadon on 4/18/2022 at 6:45 PM.
Kaitt
Level 75
Trickster
Joined: 4/16/2018
Threads: 154
Posts: 3,248
Posted: 4/18/2022 at 6:44 PM
Post #2
oh wow ty ty ty
Niverus
Level 75
Guardian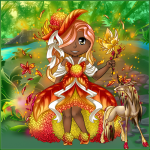 Joined: 2/11/2018
Threads: 400
Posts: 9,766
Posted: 4/18/2022 at 6:45 PM
Post #3
This is great. Thanks, Krin.
Fox
Level 75
Master Sylestiologist
Joined: 3/10/2014
Threads: 376
Posts: 11,254
Posted: 4/18/2022 at 6:46 PM
Post #4
This is a really amazing update. I love it. :)
Stardust610
Level 60
Fancy Pants
Joined: 1/27/2022
Threads: 6
Posts: 117
Posted: 4/18/2022 at 6:47 PM
Post #5
Wow, this is really helpful, and it does look great. Thanks, Krin and the Sylestia team!
UntitledPrince
Level 75
Collector of Souls
Joined: 9/23/2021
Threads: 98
Posts: 1,241
Posted: 4/18/2022 at 6:49 PM
Post #6
This is amazing, thank you so much!
Aronathea
Level 75
The Kind-Hearted
Joined: 5/9/2015
Threads: 329
Posts: 2,500
Posted: 4/18/2022 at 7:01 PM
Post #7
This will take a bit o getting used to but this is really funny Krin. I was just thinking this morning, I wished there was a way to get RTD's I want and need without having to wait for the seasons..lol.

Thank you sooo much!
Zekotan
Level 75
Frosty Hands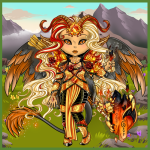 Joined: 12/27/2014
Threads: 20
Posts: 379
Posted: 4/18/2022 at 7:09 PM
Post #8
This is amazing and wonderful!
I do have a tiny suggestion though. Why not bundle it as Philters & Dyes and Disruptors & Mutators? The dyes already match the philter bottle design, and it would add a bit more to that page.
Xavion
Level 75
The Perfectionist
Joined: 10/15/2013
Threads: 424
Posts: 5,603
Posted: 4/18/2022 at 7:39 PM
Post #9
Just in time! I've got a stubborn trait on a mythical that I've tossed 2 philters on already to try to get rid of... All I wanted to do was get rid of Tiger because it's bulky and blobby and blech. Instead it blasted off the other 2 options which I had actually wanted to KEEP... (which are now Ghostly Jewels and Imperial Dragon Scales...)

Will we ever get like, an option to choose which trait slot goes "poof" or which trait we actually obtain? For the diamond-only option, RNG is ridiculously cruel.

IE, when the Steampunk Puffadore set came out, it took until the 12th philter I used to get the hat. And that was the trait I wanted most...

And on the guy linked above, it got rid of 2 perfectly good traits I wanted, and it kept the one I wanted to get rid of which is why I was throwing disrupts on it in the first place... If the Tempest set didn't exist that would be it, I'd be stuck with the 1 trait I didn't want indefinitely because RNG was mean... Before the diamond shop update I was starting to consider nullifying the trait because it really does ruin the project design. (So much better without )

As someone who invests heavily into projects... please help :')


(He is now fixed because yay, the 3rd disrupt had no other choice but to remove Tiger because literally everything else had a restricted slot. Still wish I could have fixed him with just 1...)
Edited By Xavion on 4/18/2022 at 8:52 PM.
Varyntha
Level 72
Maze Runner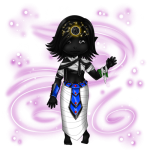 Joined: 9/3/2014
Threads: 22
Posts: 1,542
Posted: 4/19/2022 at 2:24 AM
Post #10
This is absolutely wonderful! <3 Those once per year RTDs were so hard to get a hold of. @_@ Thank you so much! <3
Go to Top
This Page loaded in 0.034 seconds.
Terms of Service | Privacy Policy | Contact Us | Credits | Job Opportunities
© Copyright 2011-2022 Sylestia Games LLC.
All names and logos associated with Sylestia are Trademarks of Sylestia Games LLC.
All other trademarks are the property of their respective owners.
For questions, comments, or concerns please email at Support@Sylestia.com.