Overview
Stables
Hatchery
Inventory
Wardrobe
Referrals
Settings
Seasonal Festival
World Map
Generator
Breeding Grounds
Nurturing Grounds
Party
Task Log
Mission Log
Quest Log
Themed Pet Codex
Player Trades
Trade Broker
Currency Exchange
Eggling Auction
Pick A Door
Official Games
Un-Official Games
Jinxie's Jamboree
Festival Shop
Diamond Shop
Avatar Shop
Scale Shop
Inbox
Forums
Community Polls
Advanced Search
May 25th, 2022

167 Online
11:25 AM
Advanced Search




Active Players on Sylestia
Category
Total
Yesterday
Players
3,245
587
Sylestia Pet Data
Category
Total
Yesterday
Pets
7,072,065
3,004
Generated
536,130
288
Captured
1,057,487
537
Bred
5,478,448
2,179
Statistics updated daily at midnight
Recent Announcements
Thread
Posted
Spring Festival Pet Tr.. May 14 Spring Festival Overvi.. May 14 Ancient Temple - The 4.. May 8 Diamond Shop Update Apr 18 Regarding Frequent Log.. Apr 18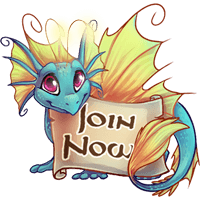 Forum Index > News and Announcements > Easter Event Pet Traits
Page 2
1, 2
Go to Page:
Author
Thread Post
Krinadon
Level 75
Guardian of the Realm
Site Administrator
Joined: 12/17/2012
Threads: 956
Posts: 13,535
Posted: 4/16/2022 at 3:54 PM
Post #11
Hey all. Just letting everyone know that we made some changes to the new G2's regarding their coloring. They will now mainly rely on C3 like their previous G2s have.

Because of these changes, we made some slight adjustments to the Blooming Spring Bulbori Themed Pet regarding its GC2 and AC1 color slots. For those who acquired this Themed Pet prior to the changes, you can update to the new colors via the pet's profile page.
Xavion
Level 75
The Perfectionist
Joined: 10/15/2013
Threads: 424
Posts: 5,603
Posted: 4/16/2022 at 3:57 PM
Post #12
Thank you, so much!!! I absolutely love the new traits now <3 <3 <3
Rixva
Level 75
The Tender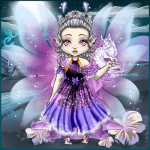 Joined: 4/20/2014
Threads: 93
Posts: 2,295
Posted: 4/16/2022 at 4:06 PM
Post #13
These are amazing!! I need that flower tail <3
Lively
Level 71
Majestic Brewmistress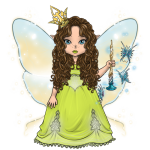 Joined: 6/6/2018
Threads: 43
Posts: 471
Posted: 4/16/2022 at 4:45 PM
Post #14
Yessss!! I love!!
Catinheadlights
Level 75
The Perfectionist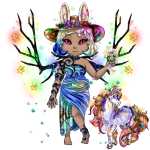 Joined: 3/3/2017
Threads: 12
Posts: 317
Posted: 4/16/2022 at 5:14 PM
Post #15
The new traits are pretty! I love the new g1 :D
Malas120
Level 75
The Kind-Hearted
Joined: 10/9/2013
Threads: 164
Posts: 5,663
Posted: 4/17/2022 at 1:27 AM
Post #16
Lovin the new traits! I'm glad to see the bulbs have gotten some new g2s! ^^
Stardust610
Level 60
Fancy Pants
Joined: 1/27/2022
Threads: 6
Posts: 117
Posted: 4/17/2022 at 7:04 PM
Post #17
I love it!!! And the g1 is sooo cute! But I NEED some of those flower tails <3<3<3 lol
Go to Page:
1, 2
Go to Top
This Page loaded in 0.024 seconds.
Terms of Service | Privacy Policy | Contact Us | Credits | Job Opportunities
© Copyright 2011-2022 Sylestia Games LLC.
All names and logos associated with Sylestia are Trademarks of Sylestia Games LLC.
All other trademarks are the property of their respective owners.
For questions, comments, or concerns please email at Support@Sylestia.com.