Overview
Stables
Hatchery
Inventory
Wardrobe
Referrals
Settings
Seasonal Festival
World Map
Generator
Breeding Grounds
Nurturing Grounds
Party
Task Log
Mission Log
Quest Log
Themed Pet Codex
Player Trades
Trade Broker
Currency Exchange
Eggling Auction
Pick A Door
Official Games
Un-Official Games
Jinxie's Jamboree
Festival Shop
Diamond Shop
Avatar Shop
Scale Shop
Inbox
Forums
Community Polls
Advanced Search
August 10th, 2022

117 Online
3:54 PM
Advanced Search




Active Players on Sylestia
Category
Total
Yesterday
Players
3,449
478
Sylestia Pet Data
Category
Total
Yesterday
Pets
7,229,177
2,797
Generated
551,950
35
Captured
1,074,101
68
Bred
5,603,112
2,694
Statistics updated daily at midnight
Recent Announcements
Thread
Posted
Patriotic Event Pet Tr.. Jul 1 Patriotic Event Overvi.. Jul 1 Change to Pet Public S.. Jun 8 Spring Festival Pet Tr.. May 14 Spring Festival Overvi.. May 14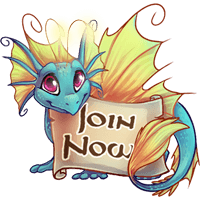 Forum Index > Find Roleplayers > P.A.R.A.S.I.T.E
Page 2
1, 2
Go to Page:
Author
Thread Post
Yamii
Level 62
The Sweet Tooth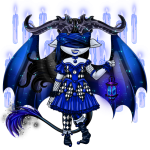 Joined: 10/14/2019
Threads: 160
Posts: 4,942
Posted: 1/14/2022 at 7:01 PM
Post #11
absolutely love it! and if no one makes leaders/second commands for the gangs i'll just make some NPCs to fill it in
Yamii
Level 62
The Sweet Tooth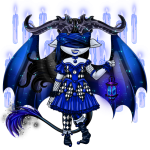 Joined: 10/14/2019
Threads: 160
Posts: 4,942
Posted: 1/14/2022 at 7:18 PM
Post #12
Name:
Whitney Creaks, alias Babyface
Age:
20
Gender:
Non-Binary
Sexuality:
Aroace
Personality:
Psychotic, violent, cunning, smart, and manipulative
Appearance:


Skills:
Athletic, rhetorical speaking, guns
Supplies:
A crowbar and pistol as their weapons, a small medkit, and a bag of nuts
Gang:
Rosa Saint
Gang Rank:
Second in Command
Housing?:
They kinda just wander around the camps
Backstory:
When the apocalypse started, Babyface was badly wounded on their face, which is why they hide their face under rags. Babyface never really interacts with too many people, however they are fiercely respected and feared throughout the gangs. There are rumors that Babyface plans on killing the Leader of Rosa Saint to become the new leader...
Family Status:
Deadified
Other:

____________________________________

Name:
Age:
Gender:
Sexuality:
Personality:
Appearance:
Skills:
Supplies:
Gang:
Gang Rank:
Housing?:
Backstory:
Family Status:
Other:
Orcastration
Level 71
Fishy
Joined: 11/1/2018
Threads: 307
Posts: 33,199
Posted: 1/15/2022 at 10:23 AM
Post #13
i dont mind taking on the role, just put mine at regular for now lol
Scoutwolf
Level 54
Scout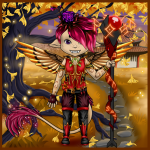 Joined: 10/25/2018
Threads: 36
Posts: 9,298
Posted: 1/16/2022 at 9:56 PM
Post #14
Name: Thyme
Age: 23
Gender: genderfluid (they/them)
Sexuality: will say that they're gay even though they're really omni
Personality: Easy going and rather relaxed, Thyme might appear to be completely oblivious to the destruction around them. It's not that they don't recognize it, they just refuse to let it douse their positivity. Thyme bounds with energy and has a catchy positive vibe. They are very inclusive and are not afraid to ask for help when they need it and, in return, give aid whenever possible. Thyme loves to listen rather than engaging in conversation and they find others truly fascinating.
Appearance: (not my art/picture)

Skills: seeing the bright side of things; making great meals with edible food; finding and keeping trinkets they enjoy; their aim has yet to be rivalled.
Supplies: compound bow and arrows to last a long time; a crutch that they will use as a club; a water bottle and a few snacks.
Gang: New Angeles
Gang Rank: Member
Housing?: Their family's house, somewhere in the New Angeles territory, that somehow hasn't been completely destroyed yet.
Backstory: Thyme thinks that this invasion is normal and has not been taught otherwise. Their family has been killed and torn apart by raiders and death leeches and they are in desperate need for a reliable friend. Thyme hates the leeches and is wondering if they should just surrender themself or do their best to exterminate the parasites.
Family Status: dead. The family is all dead and Thyme goes to visit their makeshift graves once every month or whenever they are feeling especially down.
Other: Is fighting the overwhelming sense that they mean absolutely nothing and their existence is a joke for the gods to laugh at.
Edited By Scoutwolf on 1/17/2022 at 8:12 PM.
Yamii
Level 62
The Sweet Tooth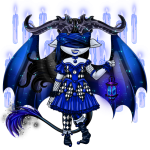 Joined: 10/14/2019
Threads: 160
Posts: 4,942
Posted: 1/17/2022 at 10:40 PM
Post #15
nice, maybe thyme and john can be a chaotic duo >:)
Scoutwolf
Level 54
Scout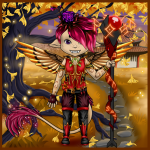 Joined: 10/25/2018
Threads: 36
Posts: 9,298
Posted: 1/23/2022 at 12:55 PM
Post #16
Sounds like fun! >:D
Danithegoat
Level 70
Trickster
Joined: 2/2/2019
Threads: 43
Posts: 1,389
Posted: 1/29/2022 at 12:25 PM
Post #17
Name:
Seven(?)

Age:
Unknown

Gender:
Male

Sexuality:
Irrelevant

Personality:
He's kind and somewhat social, but there's something off about him. He's reckless, yet everything he does seems to be calculated. He can occasionally be cold, distant, and even apathetic.

Attributes
Good with machinery and technology
Good at formulating plans, but most don't include others
Oddly strong and fast
Never seems to get tired, or sleep
Has never been seen to eat

Flaws:
Has trouble understanding basic things
Doesn't understand social queues
Seemingly lacks empathy
Disappears from the group from time to time

Supplies:
Old mechanical equipment
Tools
Axe
Lantern
No food or water(?)
Heavy duty staples
Lots of containers of a mysterious orange fluid

Gang:
None, but eventually joins Rosa Saint

Gang Rank:
To be determined

Housing?:
He wanders, and never stays in one place for long

Backstory:
Will be revealed in the rp

Family Status:
Unknown

Other:
Theme song - Who are you really?

Appearance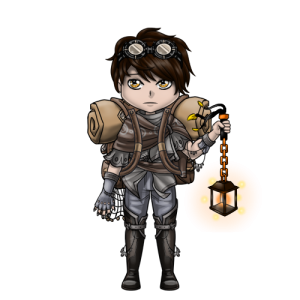 (art by me)

Around 5'9"
Dark brown hair
Smooth, peachy skin
Orange-yellow eyes (that's pretty odd)
Wears old rags and clothes stitched together
Carries a camping backpack full of unusual supplies
Edited By Danithegoat on 2/18/2022 at 9:14 AM.
Necto
Level 62
Stocking Stuffer
Joined: 12/7/2019
Threads: 7
Posts: 680
Posted: 2/8/2022 at 2:19 PM
Post #18
(Quick question; am I allowed to have a techy character that uses a weapon called the Charge Blade from the Monster Hunter franchise?)
Go to Page:
1, 2
Go to Top
This Page loaded in 0.029 seconds.
Terms of Service | Privacy Policy | Contact Us | Credits | Job Opportunities
© Copyright 2011-2022 Sylestia Games LLC.
All names and logos associated with Sylestia are Trademarks of Sylestia Games LLC.
All other trademarks are the property of their respective owners.
For questions, comments, or concerns please email at Support@Sylestia.com.