Overview
Stables
Hatchery
Inventory
Wardrobe
Referrals
Settings
Seasonal Festival
World Map
Generator
Breeding Grounds
Nurturing Grounds
Party
Task Log
Mission Log
Quest Log
Player Trades
Trade Broker
Currency Exchange
Eggling Auction
Pick A Door
Official Games
Un-Official Games
Jinxie's Jamboree
Festival Shop
Diamond Shop
Avatar Shop
Scale Shop
Inbox
Forums
Community Polls
Advanced Search
October 27th, 2021

94 Online
10:54 AM
Advanced Search




Active Players on Sylestia
Category
Total
Yesterday
Players
3,224
561
Sylestia Pet Data
Category
Total
Yesterday
Pets
6,642,433
1,345
Generated
500,932
13
Captured
1,005,643
93
Bred
5,135,858
1,239
Statistics updated daily at midnight
Recent Announcements
Thread
Posted
Lost Grove Ancient Tem.. Oct 22 Lost Grove Diamond Sal.. Oct 9 Lost Grove Update Sep 26 IP Safeguard Changes Sep 23 Lost Grove Training Gr.. Sep 22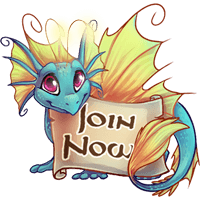 Forum Index > News and Announcements > Lost Grove Diamond Sale/Bonus Event
Page 1
Author
Thread Post
Krinadon
Level 75
Guardian of the Realm
Site Administrator
Joined: 12/17/2012
Threads: 911
Posts: 13,018
Posted: 10/9/2021 at 11:21 AM
Post #1
In celebration of the Lost Grove releasing new content today, we will be having a Diamond Sale, Double XP Event, and Themed Pet Encounter Bonus starting today!

Diamond Sale Event
https://www.sylestia.com/shops/diamondshop/

Start Time: Saturday, October 9th at 12:00 PM
End Time: Monday, October 11th at 11:59 PM

Double XP Event and Themed Pet Encounter Bonus

Start Time: Saturday, October 9th at 12:00 PM
End Time: Sunday, October 17th at 11:59 PM

During this time, there will be a Double XP Event and all Wild Themed within the Lost Grove will have a doubled base rate of being encountered!

For the Themed Encounter Rate Bonus, it is a doubled increase chance on the base rate. This means that this will stack with the Perfume Bonus!






Diamonds: Receive 20% Extra Base

Per Purchase!

[Masterful Snare Trap]: 300

(40% Discount)
[Philter of Expedient Learning]: 200

(33% Discount)
[Perfume of Themed Attraction (Lost Grove)]: 60

(40% Discount)


Also, just wanted to give players an update on those waiting for their custom Vytrius Avatar Items. We ended up receiving a lot more than we had anticipated, so it is taking us a lot of extra time to parse through them. With the Fall Festival fast approaching, our resources have temporarily diverted to Fall Festival artwork. We plan on getting these wrapped up as soon as we are done with the Fall Festival artwork. So far, about a dozen or so have been completed and handed out to players.

We are working through them in the order that we received our PMs. Thank you for your patience! We will get them done as quickly as we can.
Edited By Krinadon on 10/9/2021 at 3:28 PM.
Depressedespresso
Level 75
The Kind-Hearted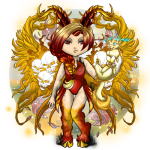 Joined: 5/9/2015
Threads: 328
Posts: 2,483
Posted: 10/9/2021 at 12:18 PM
Post #2
That answers my question lol thank you!
AliceHearts
Level 75
Guardian of the Realm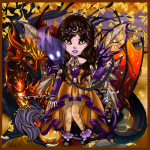 Joined: 8/26/2013
Threads: 226
Posts: 5,769
Posted: 10/9/2021 at 2:22 PM
Post #3
monday it is the 11th not 12 ^^
Krinadon
Level 75
Guardian of the Realm
Site Administrator
Joined: 12/17/2012
Threads: 911
Posts: 13,018
Posted: 10/9/2021 at 3:28 PM
Post #4
Link: https://www.sylestia.com/forums/?thread=100137&page=1#3
Author: AliceHearts
Time Posted: 10/9/2021 at 2:22 PM
monday it is the 11th not 12 ^^


Thank you. Fixed it.
Bluekit1
Level 23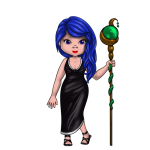 Joined: 7/27/2021
Threads: 1
Posts: 47
Posted: 10/11/2021 at 12:15 PM
Post #5
I have no dimonds
Go to Top
This Page loaded in 0.009 seconds.
Terms of Service | Privacy Policy | Contact Us | Credits | Job Opportunities
© Copyright 2011-2021 Sylestia Games LLC.
All names and logos associated with Sylestia are Trademarks of Sylestia Games LLC.
All other trademarks are the property of their respective owners.
For questions, comments, or concerns please email at Support@Sylestia.com.