Overview
Stables
Hatchery
Inventory
Wardrobe
Referrals
Settings
Seasonal Festival
World Map
Generator
Breeding Grounds
Nurturing Grounds
Party
Task Log
Mission Log
Quest Log
Themed Pet Codex
Player Trades
Trade Broker
Currency Exchange
Eggling Auction
Pick A Door
Official Games
Un-Official Games
Jinxie's Jamboree
Festival Shop
Diamond Shop
Avatar Shop
Scale Shop
Inbox
Forums
Community Polls
Advanced Search
October 1st, 2022

111 Online
5:02 PM
Advanced Search




Active Players on Sylestia
Category
Total
Yesterday
Players
3,246
530
Sylestia Pet Data
Category
Total
Yesterday
Pets
7,340,310
1,192
Generated
565,384
17
Captured
1,090,217
54
Bred
5,684,685
1,121
Statistics updated daily at midnight
Recent Announcements
Thread
Posted
Labor Day Diamond Sale Sep 1 Faelora Revamp Update Aug 30 New Feature: Festival.. Aug 17 Summer Festival Pet Tr.. Aug 15 Summer Festival Overvi.. Aug 11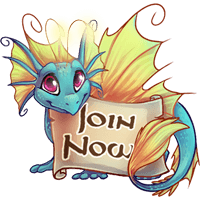 Forum Index > News and Announcements > Avatar Hair Update
Page 1
1, 2
Go to Page:
Author
Thread Post
Krinadon
Level 75
Guardian of the Realm
Site Administrator
Joined: 12/17/2012
Threads: 974
Posts: 13,730
Posted: 9/22/2021 at 4:06 PM
Post #1
Hello, all!

Over the past 6-12 months, we have been working on redoing basically every single Hair for our Avatar system. In total, we currently have 153 different Hairs. As you can imagine, it took quite a lot of time to complete this project.

But alas, we have completed it and basically everything is now live and in game! There are still ~4 more Hairs that need some last minute layering edits (#81, #89, #92, and #121), which will be put in ASAP, but basically everything is completely wrapped up now.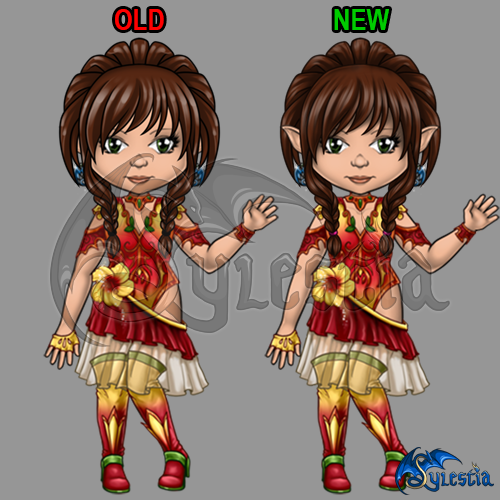 Below is a short list of what we did:

-Redid all linearts to make sure every Hair looked of the same style.

-Redid all shading and highlights to improve their look and to make sure every Hair looked of the same style.

-Redid layering for all applicable Hairs to improve layering with other Styles (such as Ears and Beards), and items.

-Hairs with accessory items now all have the ability to have those accessories colored.

-Hairs #58-62 are now all unique.


If you are still seeing the old Hairs on your Avatar, it is because the image is cached. Most likely, it is cached on the server side of things. Unfortunately, the only real solution to this is to ever so slightly change your Avatar to have the server compile a new image. You can simply do this by changing any one hex code by a single value (such as making the Red hex 151 instead of 150).

I'll throw in some examples of the new Hairs down below. =)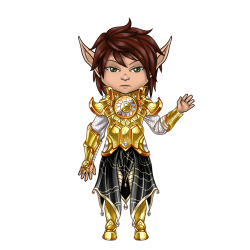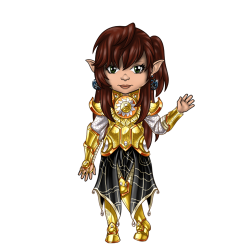 Edited By Krinadon on 9/22/2021 at 4:48 PM.
Pirate
Level 75
Frosty Hands
Joined: 12/17/2012
Threads: 10
Posts: 401
Posted: 9/22/2021 at 4:48 PM
Post #2
Wow, they look great! Good job. :)
Soulshard
Level 61
The Kind-Hearted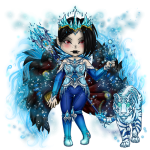 Joined: 7/30/2020
Threads: 55
Posts: 711
Posted: 9/22/2021 at 4:58 PM
Post #3
Yeah! i always found it hard to give my avi dark hair, the highlights didnt work with dark colours. thanks!
Itgoeslikethis
Level 65
The Artistic
Joined: 4/23/2021
Threads: 16
Posts: 223
Posted: 9/22/2021 at 5:09 PM
Post #4
Oh my gosh, I'm a newish player, so I havent had a lot of time with the old hair. But they look amazing. I cant wait to fiddle with my avatar
Hiraeth
Level 75
Crystalline Cleaver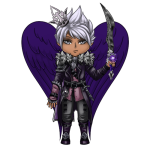 Joined: 7/14/2015
Threads: 158
Posts: 2,413
Posted: 9/22/2021 at 5:23 PM
Post #5
Woohoo Krin! :D
Sakina
Level 75
Premier Sculptor
Joined: 12/17/2012
Threads: 51
Posts: 2,376
Posted: 9/22/2021 at 5:46 PM
Post #6
TIL that the hairline covers your eyebrows. xD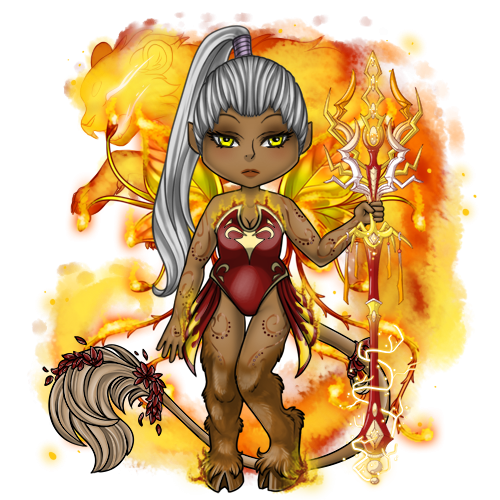 Hawkins
Level 70
Trickster
Joined: 8/4/2014
Threads: 9
Posts: 79
Posted: 9/22/2021 at 6:07 PM
Post #7
I just put on hair 50, and found a layering issue - the braid goes over the shirt of my outfit, but under the shorts.
Edit: unless it is supposed to end abruptly like it does. but i thought there was a little tuft on the end.
Edited By Hawkins on 9/22/2021 at 6:10 PM.
Krinadon
Level 75
Guardian of the Realm
Site Administrator
Joined: 12/17/2012
Threads: 974
Posts: 13,730
Posted: 9/22/2021 at 6:15 PM
Post #8
Link: https://www.sylestia.com/forums/?thread=99997&page=1#7
Author: Hawkins
Time Posted: 9/22/2021 at 6:07 PM
I just put on hair 50, and found a layering issue - the braid goes over the shirt of my outfit, but under the shorts.
Edit: unless it is supposed to end abruptly like it does. but i thought there was a little tuft on the end.


That is how that Hair is designed. The tie at the end is the end of the hair.
Bluekit1
Level 24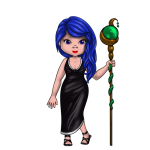 Joined: 7/27/2021
Threads: 1
Posts: 49
Posted: 9/22/2021 at 6:51 PM
Post #9
love it
Orcastration
Level 71
Fishy
Joined: 11/1/2018
Threads: 307
Posts: 33,203
Posted: 9/22/2021 at 7:31 PM
Post #10
omg so much improvement, no more oily hair!
Go to Page:
1, 2
Go to Top
This Page loaded in 0.042 seconds.
Terms of Service | Privacy Policy | Contact Us | Credits | Job Opportunities
© Copyright 2011-2022 Sylestia Games LLC.
All names and logos associated with Sylestia are Trademarks of Sylestia Games LLC.
All other trademarks are the property of their respective owners.
For questions, comments, or concerns please email at Support@Sylestia.com.