Overview
Stables
Hatchery
Inventory
Wardrobe
Referrals
Settings
Seasonal Festival
World Map
Generator
Breeding Grounds
Nurturing Grounds
Party
Task Log
Mission Log
Quest Log
Player Trades
Trade Broker
Currency Exchange
Eggling Auction
Pick A Door
Official Games
Un-Official Games
Jinxie's Jamboree
Festival Shop
Diamond Shop
Avatar Shop
Scale Shop
Inbox
Forums
Community Polls
Advanced Search
October 26th, 2021

47 Online
3:47 AM
Advanced Search




Active Players on Sylestia
Category
Total
Yesterday
Players
3,227
542
Sylestia Pet Data
Category
Total
Yesterday
Pets
6,641,088
2,175
Generated
500,919
8
Captured
1,005,550
106
Bred
5,134,619
2,061
Statistics updated daily at midnight
Recent Announcements
Thread
Posted
Lost Grove Ancient Tem.. Oct 22 Lost Grove Diamond Sal.. Oct 9 Lost Grove Update Sep 26 IP Safeguard Changes Sep 23 Lost Grove Training Gr.. Sep 22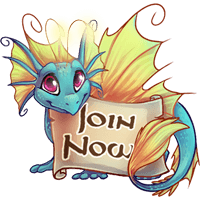 Forum Index > News and Announcements > New Avatar Outfit Categories
Page 1
1, 2, 3, 4, 5
Go to Page:
Author
Thread Post
Krinadon
Level 75
Guardian of the Realm
Site Administrator
Joined: 12/17/2012
Threads: 910
Posts: 13,014
Posted: 8/22/2021 at 2:12 AM
Post #1
Update:

This update is now completed and everything should be back up and running.

Three new Avatar Item Categories have been added: Accessory, Tail, and Aspect.

The Avatar item Category, "Back", has been changed to "Cloak".

Existing items were updated to their new slots if the item changed. If you had these items saved in Outfits, they should have automatically been moved to their proper location.

Many other adjustments and fixes were applied where items had errant pixels, weren't loading correctly, had improper item icon images, etc.


If you have any issues seeing old images, it is most likely just a cached image. You will have to try clearing your browser cache or just slightly adjusting your Avatar in any way to load a new image. An easy way to do this is to just adjust a single color by a single RGB value and that will work.

Additional Note: The main URL for Avatar images has changed from www.sylestia.com/image_builder_avatar_test.php to www.sylestia.com/image_builder_avatar.php. This will have left existing Avatar image links untouched. For example, various links posted onto the Forums or elsewhere. However, if you want to load these links into the Wardrobe, you will have to remove the "_test" from your URL before pasting it. Otherwise, it won't load.


If you have any other questions or issues, please let me know and I'll take a look.

Enjoy!




Original Post:

Hello, all!

We are looking to expand the total number of Avatar Item Outfit categories from 6 to 9. We are adding the following new categories:

Accessory: Will be items on the Avatar's back that are neither cloaks nor tails

Tail: Will be items on the Avatar's back that constitute as tails - coming from the backside of the Avatar's waist.

Aspect: Will be items that stand/are propped up behind the entire Avatar.

We are then also changing the current "Back" category to just "Cloak", which will be items that constitute as cloaks, capes, shawls, etc. Once this process is complete, all existing affected items will be automatically moved into their proper categories.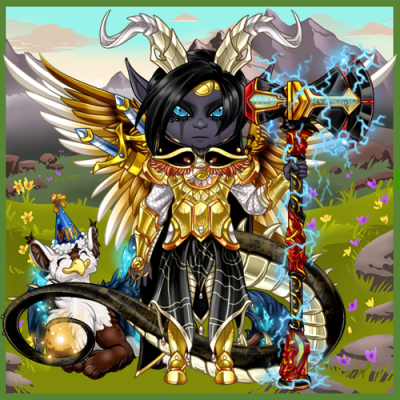 The goal of these changes is to provide much more customization options for players. At this point in time, the "Back" and "Background" categories are very clustered with lots of different items. We feel these items would be better utilized split up into the additional categories listed above. This should increase the demand for these items as now more can be used at once while also giving players much more customization options to create even more dynamic Avatars.


This is a bit of a messy process and may take a couple of days to fully finish processing. During this period of time, certain functionalities of the Wardrobe may be disabled. Additionally, various Avatar images may break or not load properly. As always, I will try and limit the impact on existing systems as much as I can. Don't worry though, in the end, everything will settle properly into place.

If you have any questions or comments, feel free to post below!
Edited By Krinadon on 8/24/2021 at 12:07 AM.
AliceHearts
Level 75
Guardian of the Realm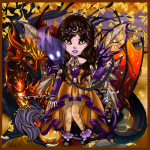 Joined: 8/26/2013
Threads: 226
Posts: 5,767
Posted: 8/22/2021 at 2:14 AM
Post #2
that is amazing! more dress up options!!!
Bassarid
Level 75
Fairy Sous Chef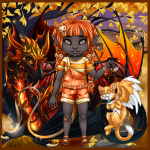 Joined: 3/19/2020
Threads: 14
Posts: 146
Posted: 8/22/2021 at 2:16 AM
Post #3
ooooh, neat
Unstaeble
Level 75
Stoneheart Savior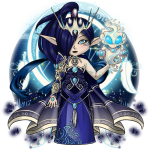 Joined: 3/14/2019
Threads: 122
Posts: 1,944
Posted: 8/22/2021 at 2:19 AM
Post #4
Oh my goodness thank you so much you have made my day!! <3
Ximph
Level 70
The Sweet Tooth
Joined: 11/3/2015
Threads: 45
Posts: 1,148
Posted: 8/22/2021 at 2:26 AM
Post #5
I am always excited for more customizable options both on avatars and with sylesties. Thank you for all that you do Krin!
Jadzhia
Level 70
Benevolent Brewer
Joined: 2/1/2013
Threads: 1
Posts: 39
Posted: 8/22/2021 at 2:34 AM
Post #6
Looking forward to the changes! :D
Olooriel
Level 70
The Eggstraordinaire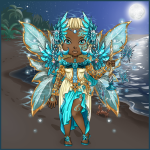 Joined: 3/8/2014
Threads: 24
Posts: 689
Posted: 8/22/2021 at 5:12 AM
Post #7
This is awesome!!!
Meeku
Level 75
Guardian of the Realm
Joined: 7/20/2018
Threads: 16
Posts: 229
Posted: 8/22/2021 at 5:59 AM
Post #8
Fantastic! Looking forward to seeing these new changes... i hope the tails wont clip through the cloaks though. Layering seems difficult to me, but im sure things are being handled well : )
Elberethstar
Level 73
High Priest
Joined: 5/4/2019
Threads: 324
Posts: 1,986
Posted: 8/22/2021 at 9:10 AM
Post #9
This is exciting!
With more options now, I think I will explore the Idea of making my Avi more exciting like some of my friend on the Site do. =)
As always Krin, keep up the great job you and your Team are doing on the Site!
Teefa85
Level 75
Crystalline Cleaver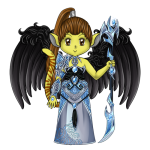 Joined: 1/28/2013
Threads: 9
Posts: 796
Posted: 8/22/2021 at 10:11 AM
Post #10
Love the idea. Can do so much more with my avi once this comes out!
Go to Page:
1, 2, 3, 4, 5
Go to Top
This Page loaded in 0.021 seconds.
Terms of Service | Privacy Policy | Contact Us | Credits | Job Opportunities
© Copyright 2011-2021 Sylestia Games LLC.
All names and logos associated with Sylestia are Trademarks of Sylestia Games LLC.
All other trademarks are the property of their respective owners.
For questions, comments, or concerns please email at Support@Sylestia.com.