Overview
Stables
Hatchery
Inventory
Wardrobe
Referrals
Settings
Seasonal Festival
World Map
Generator
Breeding Grounds
Nurturing Grounds
Party
Task Log
Mission Log
Quest Log
Themed Pet Codex
Player Trades
Trade Broker
Currency Exchange
Eggling Auction
Pick A Door
Official Games
Un-Official Games
Jinxie's Jamboree
Festival Shop
Diamond Shop
Avatar Shop
Scale Shop
Inbox
Forums
Community Polls
Advanced Search
October 1st, 2022

113 Online
3:05 PM
Advanced Search




Active Players on Sylestia
Category
Total
Yesterday
Players
3,246
530
Sylestia Pet Data
Category
Total
Yesterday
Pets
7,340,310
1,192
Generated
565,384
17
Captured
1,090,217
54
Bred
5,684,685
1,121
Statistics updated daily at midnight
Recent Announcements
Thread
Posted
Labor Day Diamond Sale Sep 1 Faelora Revamp Update Aug 30 New Feature: Festival.. Aug 17 Summer Festival Pet Tr.. Aug 15 Summer Festival Overvi.. Aug 11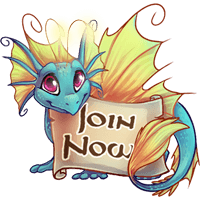 Forum Index > News and Announcements > Summer Festival Overview
Page 6
1, 2, 3, 4, 5, 6, 7, 8
Go to Page:
Author
Thread Post
Reakeda
Level 69
The Kind-Hearted
Joined: 6/25/2015
Threads: 94
Posts: 1,763
Posted: 9/18/2021 at 6:15 PM
Post #51
I have been away for a long time, but if it's like it used to be you have no need to worry. Krin auto finishes them and sends you the eggs when he closes the sculpting zone.
AC9123
Level 70
Trickster
Joined: 3/3/2017
Threads: 145
Posts: 2,392
Posted: 9/19/2021 at 12:29 AM
Post #52
Yeah, I think that's changed... which is why I'm worried. There was no auto percent adding like some other fests, and I forgot to play for a few days, and fell behind my schedule. I keep forgetting to come back so I don't think I'll be able to finish now.

It's no longer all sculptures (since some people just planted on the last day or really late and got all the 0%s or something like that), but more like all majestics and the highest percent or something like that. I can't really remember, but ... I don't have any of that, sadly.
Krinadon
Level 75
Guardian of the Realm
Site Administrator
Joined: 12/17/2012
Threads: 974
Posts: 13,730
Posted: 9/19/2021 at 10:23 AM
Post #53
Thank you to everyone who participated in this year's Summer Festival. We hope you had fun!

Just a reminder, today is the last day of the Summer Festival. This will be your last chance to utilize any of the Festival features and finish your Sand Sculptures. At midnight, all of the features will end until next year.

Regarding unfinished sculptures, as has become the norm, I will go through and review everything after the Festival ends and decide if I will help auto complete unfinished sculptures. Please do not rely on this for your sculptures. If you have incomplete sculptures still, please make sure to invest into them as much as you can before the Festival ends - such as progressing them as far as you can and applying Pearls to them. The more that you invest into your unfinished sculptures, the better the chance that they will be auto completed.

For those interested in the current Eggling Auction, it ends tonight at 6 PM.


Lastly, keep an eye out this week for an announcement regarding the Lost Grove!
Unstaeble
Level 75
Stoneheart Savior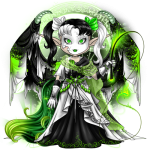 Joined: 3/14/2019
Threads: 135
Posts: 2,310
Posted: 9/19/2021 at 10:25 AM
Post #54
Ohhh Lost Grove update :0 Thank you so much Krin for an awesome and eventful summer fest ^^
Jemadar
Level 74
Grand Protector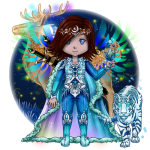 Joined: 5/2/2019
Threads: 24
Posts: 678
Posted: 9/19/2021 at 10:27 AM
Post #55
ohh, LG update. I am interested to see how it works. I won't be going there for a while, but still interesting :)
AC9123
Level 70
Trickster
Joined: 3/3/2017
Threads: 145
Posts: 2,392
Posted: 9/19/2021 at 11:23 AM
Post #56
Now that I think about it, I probably rely too much on that one feature where plants or whatever it is that fest grow by themselves over a period of time. By the time I come back from an accidental break they're finished lol. The only downside to that is that they'd finish to 100% by themselves without me being able to check all the additives.
I'm not too worried about my sculptures, since most I can replant next year, but I don't want to waste it ;'0
Slytherin7
Level 75
Crystalline Cleaver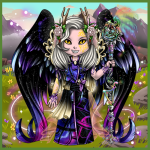 Joined: 4/12/2019
Threads: 65
Posts: 939
Posted: 9/19/2021 at 11:57 AM
Post #57
I'd love a sort of combination of the summer and other fest growing things, where they auto-progress until the last nurture, then they sort of freeze until you put the last agent on yourself. Gives you time to make sure you added everything but also has the convenience of auto-progression
Jemadar
Level 74
Grand Protector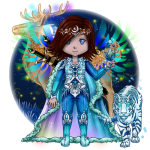 Joined: 5/2/2019
Threads: 24
Posts: 678
Posted: 9/19/2021 at 5:30 PM
Post #58
Link: https://www.sylestia.com/forums/?thread=99195&page=6#57
Author: Slytherin7
Time Posted: 9/19/2021 at 11:57 AM
I'd love a sort of combination of the summer and other fest growing things, where they auto-progress until the last nurture, then they sort of freeze until you put the last agent on yourself. Gives you time to make sure you added everything but also has the convenience of auto-progression


This is sort of what I would like.

Autoprogression, but requires a final agent, so you can still apply any additives you might want.
YureiNeko
Level 75
Trickster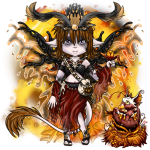 Joined: 2/21/2017
Threads: 67
Posts: 1,330
Posted: 9/19/2021 at 9:50 PM
Post #59
wait, it was changed with the finishing sculptures? thats an oof, i wouldnt have invested all the resources i could if i had known that, because i only finished about half of what i started. >.>
AC9123
Level 70
Trickster
Joined: 3/3/2017
Threads: 145
Posts: 2,392
Posted: 9/19/2021 at 10:39 PM
Post #60
That's what I've always wanted since my third fest XD
Go to Page:
1, 2, 3, 4, 5, 6, 7, 8
Go to Top
This Page loaded in 0.040 seconds.
Terms of Service | Privacy Policy | Contact Us | Credits | Job Opportunities
© Copyright 2011-2022 Sylestia Games LLC.
All names and logos associated with Sylestia are Trademarks of Sylestia Games LLC.
All other trademarks are the property of their respective owners.
For questions, comments, or concerns please email at Support@Sylestia.com.