Overview
Stables
Hatchery
Inventory
Wardrobe
Referrals
Settings
Seasonal Festival
World Map
Generator
Breeding Grounds
Nurturing Grounds
Party
Task Log
Mission Log
Quest Log
Player Trades
Trade Broker
Currency Exchange
Eggling Auction
Pick A Door
Official Games
Un-Official Games
Jinxie's Jamboree
Festival Shop
Diamond Shop
Avatar Shop
Scale Shop
Inbox
Forums
Community Polls
Advanced Search
September 24th, 2021

79 Online
1:18 AM
Advanced Search




Active Players on Sylestia
Category
Total
Yesterday
Players
3,184
598
Sylestia Pet Data
Category
Total
Yesterday
Pets
6,591,926
1,206
Generated
500,423
17
Captured
1,003,147
58
Bred
5,088,356
1,131
Statistics updated daily at midnight
Recent Announcements
Thread
Posted
IP Safeguard Changes Sep 23 Lost Grove Training Gr.. Sep 22 Avatar Hair Update Sep 22 Labor Day Diamond Sale.. Sep 2 New Avatar Outfit Cate.. Aug 22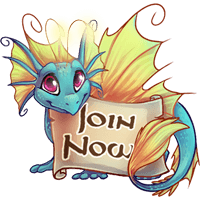 Forum Index > Official Games and Contests > 2021 Summer Festival - Create a 3 Vis Su...
Page 3
1, 2, 3, 4, 5, 6, 7, 8, 9, 10
Go to Page:
Author
Thread Post
Wolfbandit
Level 25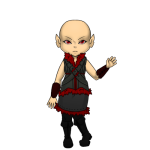 Joined: 5/30/2021
Threads: 0
Posts: 1
Posted: 8/6/2021 at 12:07 PM
Post #21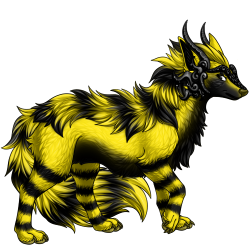 Summer bee
Edited By Wolfbandit on 8/6/2021 at 12:19 PM.
Bobcat
Level 70
Fishy
Joined: 10/26/2013
Threads: 4
Posts: 126
Posted: 8/6/2021 at 12:16 PM
Post #22


Based on a Turkey Vulture. They hang out where I live all summer and leave for the winter. Definitely one of my favorite birds <3



Itgoeslikethis
Level 64
The Artistic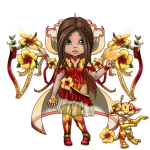 Joined: 4/23/2021
Threads: 15
Posts: 211
Posted: 8/6/2021 at 12:41 PM
Post #23
Atlantica Kelpari




This Kelpari is themed after the mermaids of the sea. (Sadly mermaids are not real) I loved mermaids when I was a little girl. I wanted to be one. Every summer I spent at my grandmas house with my cousins we would spend hours in the pool wishing our dream was reality. Disneys The Little Mermaid is what got me into drawing and soon to be animation. I love how graceful mermaids are. They are truley amazing. Im 13 years old, obsessed with mermaids and unicorns. And proud of it. :)
Crystalkey
Level 70
The Perfectionist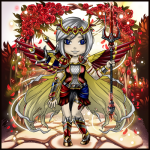 Joined: 9/3/2016
Threads: 7
Posts: 55
Posted: 8/6/2021 at 12:55 PM
Post #24


my inspiration

Rissada
Level 70
Season's Greeter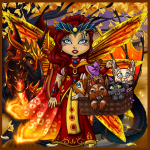 Joined: 9/14/2013
Threads: 24
Posts: 456
Posted: 8/6/2021 at 1:17 PM
Post #25


I love swimming and I love to watch what I call the pool lines on the bottom. She is based loosely on those "pool lines".
Hysteriantics
Level 70
Wondrous Witch
Joined: 10/18/2018
Threads: 21
Posts: 1,228
Posted: 8/6/2021 at 1:20 PM
Post #26
Summer Sunset
Inspiration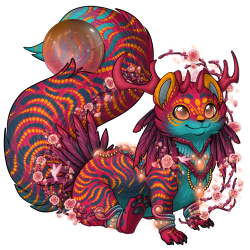 Rocketshipdown
Level 61
Joined: 7/27/2021
Threads: 5
Posts: 25
Posted: 8/6/2021 at 1:22 PM
Post #27
Based on a the film "Misty" about Chincoteague ponies, watched said film at my childhood summer camp.
Chincoteague ponies often roam beachies and are used as a tourist attraction.


Monkitteh
Level 70
Trickster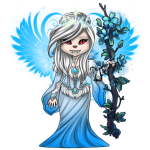 Joined: 7/3/2020
Threads: 5
Posts: 50
Posted: 8/6/2021 at 1:22 PM
Post #28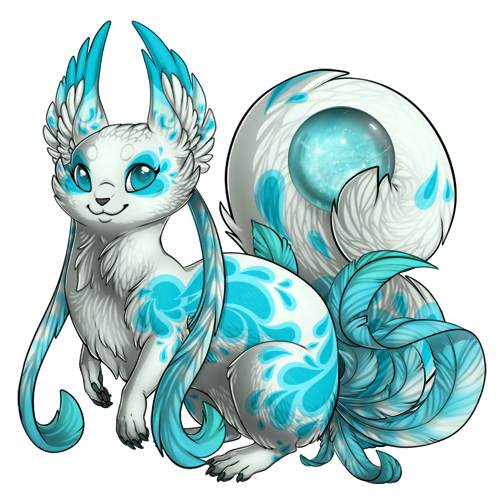 I themed her off Whitehaven beach in Australia, one of the most beautiful beaches in the world, know for it's white sand and crystal clear blue water.

Aspenanimations
Level 70
Trickster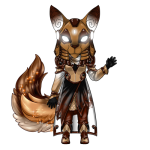 Joined: 10/3/2019
Threads: 86
Posts: 2,664
Posted: 8/6/2021 at 1:31 PM
Post #29
Starlit Summer Ryori

inspired by those wonderful cool summer nights that are just dark enough to get a glance at the stars


Logato
Level 49
Joined: 4/1/2020
Threads: 6
Posts: 101
Posted: 8/6/2021 at 1:35 PM
Post #30


this little guy was inspired by a scorching summer day at the beach
Edited By Logato on 8/6/2021 at 1:36 PM.
Go to Page:
1, 2, 3, 4, 5, 6, 7, 8, 9, 10
Go to Top
This Page loaded in 0.012 seconds.
Terms of Service | Privacy Policy | Contact Us | Credits | Job Opportunities
© Copyright 2011-2021 Sylestia Games LLC.
All names and logos associated with Sylestia are Trademarks of Sylestia Games LLC.
All other trademarks are the property of their respective owners.
For questions, comments, or concerns please email at Support@Sylestia.com.