Overview
Stables
Hatchery
Inventory
Wardrobe
Referrals
Settings
Seasonal Festival
World Map
Generator
Breeding Grounds
Nurturing Grounds
Party
Task Log
Mission Log
Quest Log
Player Trades
Trade Broker
Currency Exchange
Eggling Auction
Pick A Door
Official Games
Un-Official Games
Jinxie's Jamboree
Festival Shop
Diamond Shop
Avatar Shop
Scale Shop
Inbox
Forums
Community Polls
Advanced Search
December 5th, 2021

127 Online
2:41 AM
Advanced Search




Active Players on Sylestia
Category
Total
Yesterday
Players
3,117
717
Sylestia Pet Data
Category
Total
Yesterday
Pets
6,724,327
2,627
Generated
515,566
561
Captured
1,019,460
97
Bred
5,189,301
1,969
Statistics updated daily at midnight
Recent Announcements
Thread
Posted
2021 Stocking Stuffer Dec 1 2021 Advent Calendar Dec 1 2021 Official Changelo.. Nov 24 Black Friday Extravaga.. Nov 23 Ancient Temple - The S.. Nov 22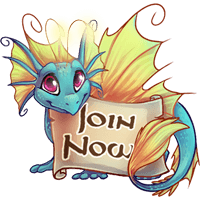 Forum Index > Find Roleplayers > Rag-Tag (Reboot) | Roleplay Sign Up
Page 1
1, 2, 3
Go to Page:
Author
Thread Post
Uncannyclownery
Level 28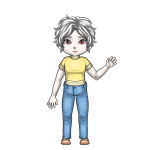 Joined: 3/17/2021
Threads: 15
Posts: 209
Posted: 6/8/2021 at 3:29 PM
Post #1
Open!


Rag-Tag was a roleplay of mine on my old account that I lost.
It's about a group of friends who live in a small town called Kingsburrow, Kingsburrow is known for its dead mall, grain mill, and glass factory as well as the gangs of kids inhabiting them. The areas around the big landmarks are called neighborhoods, due to most of the town being a residential area, the gangs of kids live in the neighborhoods and where they live defines what gang they are supposed to belong to. Though the town's school is a gray zone where kids can mingle without restraints of which neighborhood they're from.
The group we'll focus on is from the West Fort Mall, despite being on the poor side of the town their plate of operations is highly coveted by the other two groups, seeing how the now abandoned mall is at a valuable point of Kingsburrow, overlooking the town, basically, an impenetrable fortress with its vantage point. But this doesn't scare off the two rival gangs that slowly have been making advancements towards West Fort.
Edited By Uncannyclownery on 6/8/2021 at 7:29 PM.
Uncannyclownery
Level 28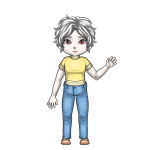 Joined: 3/17/2021
Threads: 15
Posts: 209
Posted: 6/8/2021 at 3:36 PM
Post #2
Rules:



> I am encouraging you to have fun with your characters! (Just make sure they aren't a mary sue)
> Original characters only, please!
> The character limit is three.
> There will be some strife aloud. Just don't make it into a giant scene without my permission.
> Romance is allowed, but please, keep it sanitary.
> Please use semi-literate grammar.
> I will control major plot points; if you have suggestions, feel free to say.
> Two sentences+ per reply, please!
> Respect the other players, I don't need any issues.
> Get into the roleplay and have fun with it!
> Please don't clone other people's characters, it's more fun to have a variety of them!
> If you want to reserve a spot, You have 24 hours to fill it out and post it.
> Characters must also fit the aesthetics or I will retain the right to decline their form.
> The roleplay password is VVh3l1o

Edited By Uncannyclownery on 6/16/2021 at 6:44 PM.
Uncannyclownery
Level 28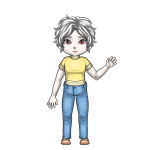 Joined: 3/17/2021
Threads: 15
Posts: 209
Posted: 6/8/2021 at 3:45 PM
Post #3
Character Spots


> Daniel (Danny) Meghans - Male - UncannyClownery
> Nero Boone - Agender - UncannyClownery
> Erica (Ricky) Bonner - Female - Piperlake
> Galaxy Fang - Female - Zolnixi
> Carl Davis - Male - Zolnixi
> Key Wilterson - Male/Demiboy - Cian
>
>

Ping List

Uncannyclownery, Piperlake, Zolnixi, Cian

Edited By Uncannyclownery on 6/17/2021 at 10:28 PM.
Uncannyclownery
Level 28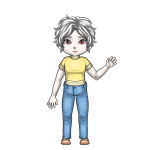 Joined: 3/17/2021
Threads: 15
Posts: 209
Posted: 6/8/2021 at 3:47 PM
Post #4
Form:



Appearance:

Name:

Nickname(s):

Age: (Sixteen - Nineteen)

Pronouns:

Sexuality:

Equipment:

Personality:

Likes:

Dislikes:

Strengths:

Weaknesses:

Backstory:

Love Interest:

Family: (Yes, they need one)

Theme: (Theme is a song that you think fits the character.)

Voice Claim:

Other:
Edited By Uncannyclownery on 6/8/2021 at 6:52 PM.
Uncannyclownery
Level 28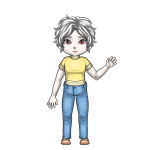 Joined: 3/17/2021
Threads: 15
Posts: 209
Posted: 6/8/2021 at 7:23 PM
Post #5
Appearance:
6' 1"



Name:
Daniel Mehgans

Nickname:
Danny

Age:
Eighteen

Pronouns:
He/Him

Sexuality:
Bisexual with a male preference.

Equipment:
+ He of course has his phone, he only got it if he needs to call his dad or one of his uncles.
+ Asprin. (Just in case.)
+ A battery pack.
+ Candy. (Sour Patch Kids, Twix, Snickers, Push Pop, etc.)
+ Some Halloween mask. (Doesn't know why he has it.)
+ In the mall, he hid a fire axe under one of the old couches there.
+ A small tool kit so he can tinker with the generators.

Personality:
Danny laughs at everything, it's like a coping mechanism from him growing up too fast. He plays off anything he doesn't understand as a joke, sometimes making people feel demeaned in the process. He also often skips the second half of the school day, due to his slacking off his grades have plummeted to just barely passing. He's actually very intelligent and a quick learner but his boyish facade smothers his integrity. It's hard to break him out of this state, the only time his true colors seem to show is when he needs to help plan attacks/counter attacks against the rival gangs. When this happens, he's tactful and precise, evaluating everybody's skills and how they could be used, often pairing them with someone who could cover for their weaknesses. Though he tends to forget his own.

Likes:
+ Play fights.
+ Inside jokes.
+ Bedroom Pop/Queen
+ Hugs.
+ Success in his personal life.
+Black and white movies.
+ He has a pet opossum that he keeps with him at all times, named Freddie Mercury.


Dislikes:
- The candy, Swedish Fish.
- Jellyfish
- Being ignored.
- Country music.
- School.
- Leaving West Fort.

Strengths:
+ He's fantastic at masking his emotions, usually with happiness.
+ He has built up an amazing pain tolerance over the years.
+ He is rich in soda and snacks.
+ Can and will pull jokes out of nowhere.
+ Because he acts like an idiot most opponents underestimate him.

Weaknesses:
- Danny will beat himself up for laughs.
- He's a slacker and chose to kick dust on his own assets instead of growing them.
- Has gotten to the point of ignoring his own health.
- He can be very clingy without realizing it.
- Danny has avoided tough subjects in the past and will do it again.

Backstory:
At the age of nine, Danny grew up, way too fast. When his mom passed away from cancer his father passed him off onto his uncles and went down a five-year spiral even going to jail for a short time because of a DUI. During this time, he couldn't help but worry and grow up. Despite how anxious he was, until sophomore year he was seen as a gifted child being incredibly intelligent. Then when he hit his Sixteenth birthday, he just stopped and became a lazy joker, preferring to spend his time in the mall and ignore his troubles at school.

Love Interest:
None, open

Family:
His father, Benson Mehgans, currently looking for work. (46)
Uncle, Stan Mehgans, works at a bike shop. (43)
Other Uncle, Veido Corson, a Construction worker, works part-time at a supermarket. (45)

Theme:
I have a playlist.

Voice Claim:
Tucker from Red vs. Blue

Other:
His opossum:



--------------------------------------------------------------------------


Appearance:
4' 11"



Name:
Nero Boone

Nickname(s):
N/A

Age:
Sixteen

Pronouns:
She/They

Sexuality:
A Demisexual Lesbian

Equipment:
+ Her handy baseball bat.
+ Phone (It should be broken by now.)
+ Baseball cap
+ A bead box.
+ Energy Drinks.

Personality:
Nero is the perfect mixture of sweet and spicy; on one hand, she's very charismatic and just a pleasure to be around, but on another, she'll destroy someone's day just for laughs. She loves a good prank and is currently on the hunt for a worthy opponent to her favorite pastime.
She can be either really reserved or just a menace around strangers, it all depends on circumstance. Nero doesn't take kindly to trespassers either, rarely ever thinking before getting into a scuffle with someone.
Her parents are very laid back and have given up on taming their reckless child, why would they as long as they don't have to bail her out of jail. And so far, she's been doing great and is careful to stay out of the law's view when she does something stupid.

Likes:
+ Intimidating people who are bigger than her.
+ Her baseball bat goes everywhere with her.
+ Hair dye, she dies it constantly.
+ Being called insults.
+ Sweet anything.
+ Friendship Bracelets.

Dislikes:
- Being seen as too "girly"
- Gate-keeping.
- Womanizers.
- Growing her hair out past her shoulders.
- Her grandparents.
- Getting teased for being short.

Strengths:
+ Small but mighty. (She is the child of a boxing coach what do you expect?)
+ Nero can raise her voice to a very loud one with minimal effort.
+ She is a master at covering things up.
+ Her parents literally don't care.
+ She can bake almost anything.
+ Nero has a wonderful aim.

Weaknesses:
- Due to her small size she's fragile.
- She isn't exactly flexible.
- Due to her parent's negligence as a child, her diet wasn't exactly nutritious.
- She is very reckless when angered and has gotten herself into some deep sh!t.
- Her irresponsible older siblings are basically her caretakers.
- Anger issues.

Backstory:
Nero was essentially raised by Meena, who wasn't ready to be a mom but pulled through anyway. This was only because their mom is just a terrible parent and their dad needs to work twice as hard to keep the family afloat. Until the age of twelve Nero's diet consisted of microwaved meals. It's a miracle the kid survived this long because they've always been nuts, often accidentally dragging their poor siblings along in her antics. At this point, Meena and Buzz know everybody up at the mall by name and are willing to lend a hand if anybody needs help.

Love Interest:
None, open

Family:
Her Father, Richie Boone, works two full-time jobs. (49)
Her mother, Rainy Boone, She's a hippie who is constantly locked away in her art room. (47)
Her big Sister, Meena Boone, works in a tattoo and piercing shop. (23)
Her other big sister, Ena Boone, ran away with her boyfriend when they graduated high school. (23)
Her older sibling, Buzz Boone, They're still in high school- works at a Mcdonald's- planning on going to medical school. (18)


Theme:
Another playlist-

Voice Claim:
Janna from Star vs the Forces of Evil

Other:
N/a

Edited By Uncannyclownery on 6/16/2021 at 7:35 PM.
Piperlake
Level 27
Candy Dispenser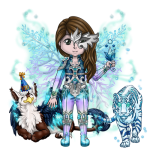 Joined: 9/16/2018
Threads: 21
Posts: 1,173
Posted: 6/12/2021 at 2:07 AM
Post #6
Beep boop you know I'm signing up again

Appearance:



Name: Erica Bonner

Nicknames: Ricky

Age: 17

Pronouns: She/her

Sexuality: Panromantic Demisexual

Equipment:
- When without her guitar or a uke, she's got a camera
- a backpack of schoolbooks and sketchpads for nerd purposes
- a water bottle
- a knee brace
- Phone
- Ibuprofen
- Extra snacks/granola bars
- wallet with school ID/money/fake hall passes

Personality: Ricky is a bit of a nerdy prep. She can hang with almost any crowd and fit right in. She's known for being smart (her grades are impeccable) and doing lots of extra things outside of school as well. She's very sporty too and loves to stay active, but she makes sure to take care of her health and relax once in a while too. Usually she reads right before going to bed. Ricky does have RBF, but she's quite welcoming and accepting of new and different people.

Likes: Art, painting, photography, music, horses and animals, being active, school, reading, iced coffee and tea

Dislikes: being ignored or ridiculed, people making comments about her hair or her style, height, people who seem to have beef with her for no reason, being placed in a situation where people are expecting her to perform without adequate warning, being unprepared

Strengths: she's smart and witty despite not saying much. People gravitate towards her genuine personality. She's not terribly outwardly muscular but will surprise you with her strength - her arms look thin but she's got a killer core from all that horseback. She's also musically gifted, although self-taught.

Weaknesses: She finds it hard to focus when there are lots of people around her being obnoxious or when something huge is on her mind.

Family: She has a mother and that's about it. They don't really communicate with extended family.

Love Interest: Open! Lemme know if you wanna develop something :)

Theme: The Kids Don't Wanna Come Home - Declan Mckenna

Voice claim: Oh sheesh, Esmeralda from The Hunchback of Notre Dame?

Other: hol up
VVh3l1o
Edited By Piperlake on 6/12/2021 at 2:09 AM.
Uncannyclownery
Level 28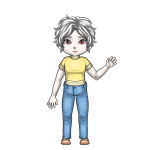 Joined: 3/17/2021
Threads: 15
Posts: 209
Posted: 6/12/2021 at 10:34 AM
Post #7
Your character is of course accepted! Welcome back.
Cian
Level 75
Brewmistress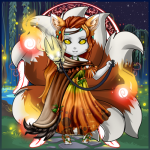 Joined: 6/15/2014
Threads: 131
Posts: 15,313
Posted: 6/15/2021 at 8:03 PM
Post #8
(WIP)
Appearance:


Name: Key Wiltersun

Nickname(s): Lock, latch, bolt, padlock... Anything to play with the fact that he is called Key work just fine

Age: 18

Pronouns: he/him/they

Sexuality: bi

Equipment:
- A medium size sledgehammer that he brough one day, he change the story every time someone ask him how he got it. ( Yes, your characters can call him on it)
- a phone, of course, never leave without it neather
- a pillow, it's more confy when he get bored
- some snacks, generaly beaf jearkys but have been seen pull out hald a head of letuce from his bag one time
-firecrakers and a lighter

Personality:
While on the calmer side most of the time when around people, Key is basicly the phisical embodiement of a ticking time bomb when it come to causing chaos. The moment he is left without supervision it become preaty mutch a coin toss weather or not somthing, usualy bad, will/have happen or if he will be found napping in a corner of the room. Surprisingly, however, despite his actions often being everything but good exemples for the youngers/more impressionables of the group, he can give preaty good advises when he feel like doing so.

Likes:
- Action, noise, basicly anything that would be seen as a disruption is an entertainement for him, the louder the better
- Showing off, nothing better then to mess around to light up the place add to that impressing others and there is no way he'll refuse
- phisical contacts, while he is not realy cligny and wont try to push it if the other dont want too (he may get sad tho) he tend to show his affection to his friends/familly by touch and low key love it when it's reciprocated tho he would never say that out loud.

Dislikes:
- being bored, it's realy more of a deep seeded hatred at this point realy
- being told off / the consequances of his actions, he will probably end up sulking if it's bad enough
- rain, he dosnt mind the sound tho the smell of wet ground and the possibility of getting soaked is just a major no for him

Strengths:
- he is preaty strong and dont realy hold back on showing it, he does carry a sledgehammer around without difficulty after all
- knowledgeable, he dosnt show it often since it tend to bore him to no end but he can be rather smart when he does bother to use his mind

Weaknesses:
- Rather clumsy, the guy could trip on air and actualy does preaty often
- reckless, thinking before acting is by far one of it's biggest weaknesses.

Backstory: He is the odd one out in his familly. Both his parents as well as his older sister are classy and calculated people and then there is him, who act on impulse and literaly run off to the mall every oportunity he get, alwais drag grime and who-know-what-else in the house. Being constently compared to his sibling, caused Key to dig his heals in and double down on anything that made him different, overtime it's over-the-top chaotic behaviors just got permantely included to his personality.

Love Interest: (Open, let me know if you want to snatch the spot and/or have ideas about it)

Family:
- Valery (21) : older sibling, they dont get along too well, still studying laws
- Melinda (35) : Mother, work as a pharmacist
- Victor (42) : Father,work as a banker


Theme:
Let The Sparks Fly - Thousand Foot Krutch

Voice Claim:

Other:
VVh3l1o
Edited By Cian on 6/17/2021 at 7:35 PM.
Zolnixi
Level 65
Majestic Green Thumb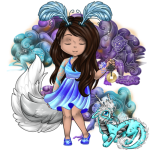 Joined: 7/3/2020
Threads: 40
Posts: 1,557
Posted: 6/16/2021 at 4:35 PM
Post #9
Appearance:
5'5, often wear hoodies and comfy pants. She has dark brown eyes and darkest brown hair.

Name: Galaxy Fang

Nickname(s): N/A

Age: (Sixteen - Nineteen): 16

Pronouns: She/her

Sexuality: Asexual

Equipment:
-EpiPen (allergy to Mushrooms)
-Pocket Knife
-Match
-Water Bottle (is it empty, who knows?)
-Rope (why does she have it, nobody knows)

Personality: She isn't the nicest person ever, but she is helpful. She isn't a fan of jokes, since most of her Childhood, she was alone. She doesn't have good communication skills. She often is in the Wilderness, since she doesn't remember much about Kingsburrow. She will either be in West Fort, the Wilderness or on the streets fighting (rarely). She will let you know when she doesn't want to talk and/or be alone. Despite being alone during most of her childhood, she can read and write. She is an Introvert.

Likes:
-Being up high
-Play fighting
-Animals
-Being alone (sometimes)
-Exploring

Dislikes:
-People showing off
-Stereotypes
-New Places
-Other Gangs

Strengths:
-Fast
-Telling direction and time
-Survival skills (ex: starting a fire in minutes)
-Sneaky

Weaknesses:
-Scared of Dogs.
-Sensitive to sunlight
-Walks very loudly
-Not the smartest

Backstory: Her birthday is May 31. Her father died when she was literally a month old. Her mother didn't have much time to take care of her, so Galaxy lived in the Wilderness, devolving survival skills, will no help. She didn't go to school, since she didn't care. She spent most of the time in the Wilderness, before joining a Gang. Since she didn't really attend a school, she doesn't like or hate it, since she doesn't know what it is.

Love Interest: None yet. Open!

Family: (Yes, they need one):
Her mother is named Wanda Yang (47). She also have cousins named Leo Yang (19) and Michael Wang (20). They don't really communicate, but they do exist. She might have half-siblings.

Theme: (Theme is a song that you think fits the character.)
Sweet Little Lies by bulow

Voice Claim: Hannahxxrose (I don't know many famous females)

Other:
Her trained pet cat, Tabby. She won't reveal where he came from.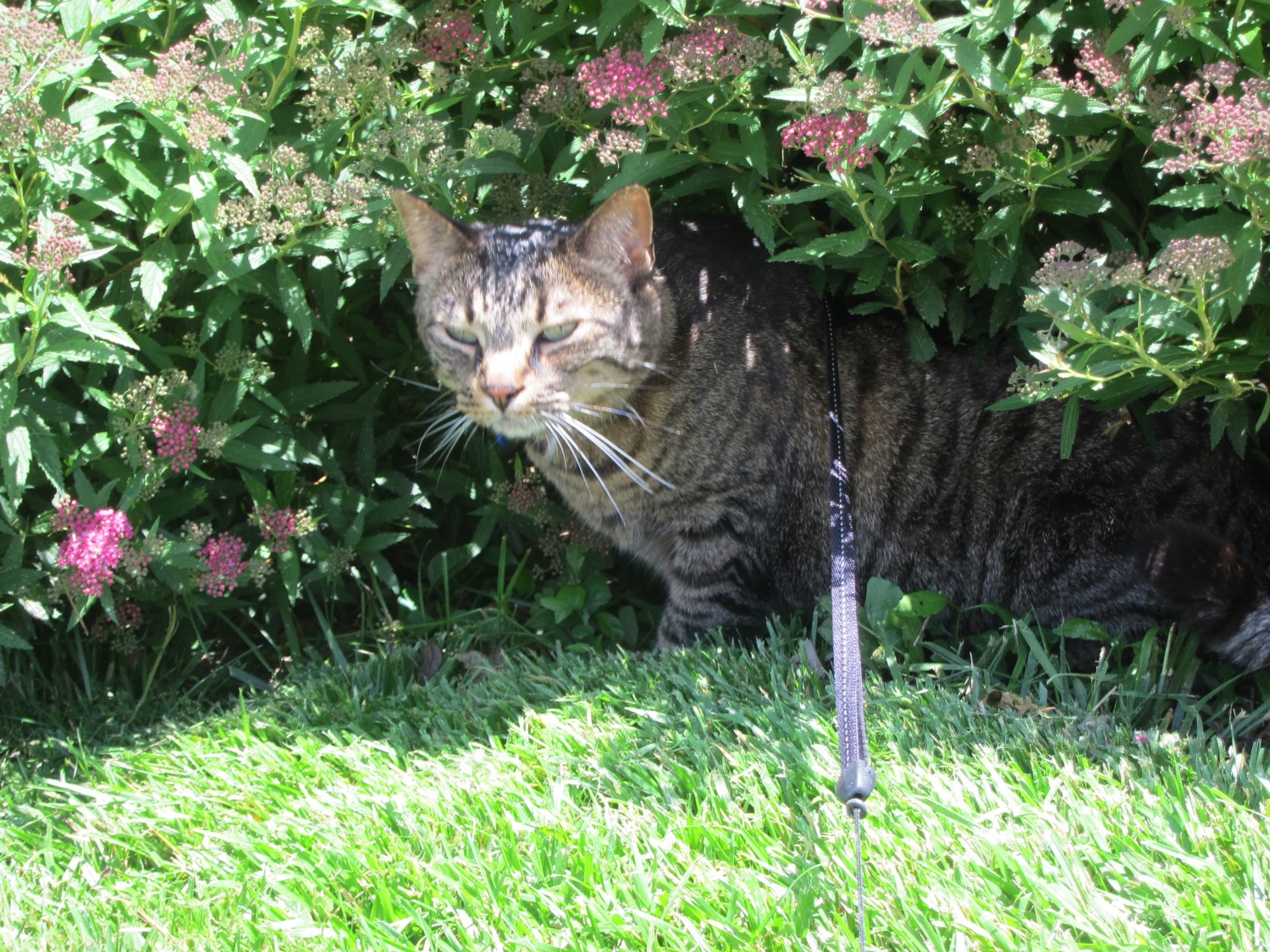 ---------


Appearance:
5'11, dirty blonde hair with amber eyes, wears hoodies and jeans.

Name: Carl Davis

Nickname(s): N/A

Age: (Sixteen - Nineteen): 18

Pronouns: He/him

Sexuality: Demisexual

Equipment:
-Camera
-Cans of Soup (why?)
-Knife (where did you get that?)
-Notebook x3 (for writing things)

Personality: He is the know-it-all of the gang. He can do mind games to trick other gangs. He graduated from high school, but never went to university (don't tell him!). He is extremely smart, being the best at English. Don't ask him questions, he won't answer them. His parents don't care much about him, since he's legally an adult. His parents will help the Gang with resources, equipment, stuff like that. Despite being smart, he is not the best physically. He is good mentally, but physically, he's bad. He doesn't win like most arm wrestling, and is weak at fighting. He's usually the backup for fights. He's a loud kind of guy, since nobody really heard him whisper, like ever. He is an Extrovert.

Likes:
-School (if he could study more. wait, there is?)
-Being with people
-Staying in West Fort
-Dogs

Dislikes:
-Doing problems
-Being in the Wilderness
-The Outside

Strengths:
-Smart
-Tall
-Confident at times

Weaknesses:
-He's a loud kind of guy
-Scared of being alone
-Can barely see if there's no light
-Weak at fighting

Backstory: His Birthday is July 7th. Growing up, he had a good life. There were Pros and Cons, like always. Since he was so focused in school, he didn't develop survival skills, like his brother, William. While William hanged out with their father, Robert, he stayed inside and did homework, hoping for a good job. That wish wouldn't happen. You see, there were Gangs of kids, around the neighborhoods. Since the only time he went outside is when he walked to school, he didn't join a Gang. William joined one, and wouldn't been seen for a long time. He always asked his father where he was, but he didn't answer (Robert knew William was part of a Gang). He graduated school, then he went to a high school. Since the high school wasn't close to their house, they moved, leaving William behind. He attended high school, but he dropped out when he was 16, joining the West Fort Gang. Maybe one day, Carl will see his brother, William, again.

Love Interest: Open!

Family: (Yes, they need one)
His mother, Emma Brown (49), his father Robert Davis (51) and his brother William Davis (16)

Theme: (Theme is a song that you think fits the character.)
Mood by 24Goldn ft Iann Dior

Voice Claim: Purpled

Other:
N/A

Oh right: VVh3l1o
Edited By Zolnixi on 6/23/2021 at 2:27 PM.
Uncannyclownery
Level 28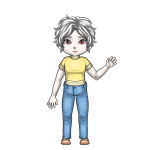 Joined: 3/17/2021
Threads: 15
Posts: 209
Posted: 6/16/2021 at 6:38 PM
Post #10
I'm sorry to inform you, Zolnixi, I can't accept your characters because both of them are a little too similar to mine. (Especially with the perfect aim/personality-wise with Galaxy and Carl is overall too similar to Daniel.) Also, Carl needs more personality and depth, because being just rude doesn't tell me anything about him. If you will be willing to change this up so we don't have too many similar characters, I'd be happy to accept your characters. Could you reread the rules as well, please?
(I don't want to be rude, it's just that I'd like my characters to stand out and not have slightly altered clones of them hanging around.)
Edited By Uncannyclownery on 6/16/2021 at 6:42 PM.
Go to Page:
1, 2, 3
Go to Top
This Page loaded in 0.041 seconds.
Terms of Service | Privacy Policy | Contact Us | Credits | Job Opportunities
© Copyright 2011-2021 Sylestia Games LLC.
All names and logos associated with Sylestia are Trademarks of Sylestia Games LLC.
All other trademarks are the property of their respective owners.
For questions, comments, or concerns please email at Support@Sylestia.com.