Overview
Stables
Hatchery
Inventory
Wardrobe
Referrals
Settings
Seasonal Festival
World Map
Generator
Breeding Grounds
Nurturing Grounds
Party
Task Log
Mission Log
Quest Log
Player Trades
Trade Broker
Currency Exchange
Eggling Auction
Pick A Door
Official Games
Un-Official Games
Jinxie's Jamboree
Festival Shop
Diamond Shop
Avatar Shop
Scale Shop
Inbox
Forums
Community Polls
Advanced Search
April 17th, 2021

88 Online
9:16 AM
Advanced Search
Active Players on Sylestia
Category
Total
Yesterday
Players
4,410
658
Sylestia Pet Data
Category
Total
Yesterday
Pets
6,293,893
1,740
Generated
470,089
27
Captured
960,772
134
Bred
4,863,032
1,579
Statistics updated daily at midnight
Recent Announcements
Thread
Posted
Easter Event Overview Apr 4 Fortune Event Overview Mar 17 Nytekrie Themed Change.. Mar 8 Nytekrie Revamp Releas.. Mar 4 Site Downtime - 3/4 @.. Mar 3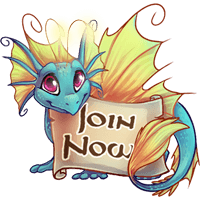 Forum Index > Games, Contests, and Giveaways > Free max stat
Page 1
Author
Thread Post
Aquari
Level 68
The Majestic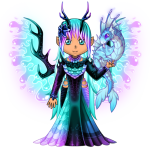 Joined: 4/17/2014
Threads: 71
Posts: 1,864
Posted: 4/6/2021 at 6:55 PM
Post #1
So i randomly bought this max stat from a friend just to give it away. Img not linked

Ping me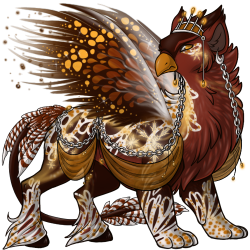 One max stat.. Multiple entries...

Only one will be chosen..

Tell me you reason for wanting it. I will choose one person whom I've deemed worthy....

Begin....
Fennimage666
Level 70
Trickster
Joined: 8/19/2019
Threads: 37
Posts: 1,933
Posted: 4/6/2021 at 9:04 PM
Post #2
Him pretty :p

That's all.


Btw, is there an end date for when entries may be posted?
Edited By Fennimage666 on 4/6/2021 at 9:05 PM.
Frostfire
Level 63
Frosty Hands
Joined: 1/2/2021
Threads: 1
Posts: 182
Posted: 4/7/2021 at 7:51 AM
Post #3
He looks like a very sturdy oak with bronze/copper inlaid.
He is stunning.
I wish to bring this Griff glory so that it's dope appearance and max stats match the honor he receives

I made him a poem:
May fortune bless all those who look,
May trike terror his foes.
The copper champion arrived,
A king worthy of the throne.
Edited By Frostfire on 4/7/2021 at 8:26 AM.
Zolnixi
Level 63
Spooky Shopper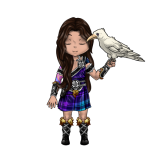 Joined: 7/3/2020
Threads: 9
Posts: 281
Posted: 4/7/2021 at 8:10 AM
Post #4
He's looks really cool. Here's why:
He looks like a bronze knight, plus he looks like someone who you shouldn't mess with. He will have a good home, and his Genes and Mutations are cool. The Genes make him looks alot cooler, and the Dragon Tail and Chain Jewelry makes him really fierce.
Stringworms
Level 62
Frosty Hands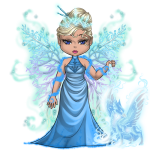 Joined: 12/13/2020
Threads: 64
Posts: 1,844
Posted: 4/7/2021 at 8:15 AM
Post #5
i would like him because he looks strong and brave. not to mention, he's red and gold, and red is symbolizes fire, good fortune, and joy while gold symbolizes wealth and prosperity. not only does that mean he symbolizes wealth and good fortune, but together they are also one of my favorite color schemes, and not to mention he has a few of my favorite genes (dragon tail, chain jewelry and astral wings)
Qwer
Level 52
Joined: 12/9/2020
Threads: 35
Posts: 466
Posted: 4/7/2021 at 9:08 AM
Post #6
I would love him because ive always wanted a max stat and when im close to afford one someone else beats me to it, ive also wanted to replace a certain party pet due to me being stuck on Faerinas shrine id would also treasure him as i do with my priced pets i adore the coloring hes stunning-.
Edited By Qwer on 4/7/2021 at 9:09 AM.
Aquari
Level 68
The Majestic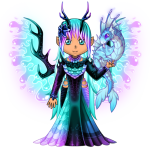 Joined: 4/17/2014
Threads: 71
Posts: 1,864
Posted: 4/7/2021 at 8:27 PM
Post #7
Probably sunday since im usually busy. i honestly didn't think of an end date :0
Edited By Aquari on 4/7/2021 at 8:28 PM.
Lunadove
Level 70
The Eggstraordinaire
Joined: 9/7/2020
Threads: 154
Posts: 1,385
Posted: 4/7/2021 at 10:47 PM
Post #8
Qwer wants max stat? luna will buy Qwer max stat >:3 PM me oki?
Lunadove
Level 70
The Eggstraordinaire
Joined: 9/7/2020
Threads: 154
Posts: 1,385
Posted: 4/7/2021 at 10:48 PM
Post #9
Giftings. Need gifts to give people since luna ran out of gifts to give xD probably not a good reason tho xP
Racoonn
Level 36
The Kind-Hearted
Joined: 10/6/2020
Threads: 17
Posts: 520
Posted: 4/9/2021 at 9:09 PM
Post #10
Im trying to get a team of max stats
Go to Top
This Page loaded in 0.012 seconds.
Terms of Service | Privacy Policy | Contact Us | Credits | Job Opportunities
© Copyright 2011-2021 Sylestia Games LLC.
All names and logos associated with Sylestia are Trademarks of Sylestia Games LLC.
All other trademarks are the property of their respective owners.
For questions, comments, or concerns please email at Support@Sylestia.com.