Overview
Stables
Hatchery
Inventory
Wardrobe
Referrals
Settings
Seasonal Festival
World Map
Generator
Breeding Grounds
Nurturing Grounds
Party
Task Log
Mission Log
Quest Log
Player Trades
Trade Broker
Currency Exchange
Eggling Auction
Pick A Door
Official Games
Un-Official Games
Jinxie's Jamboree
Festival Shop
Diamond Shop
Avatar Shop
Scale Shop
Inbox
Forums
Community Polls
Advanced Search
April 12th, 2021

149 Online
5:44 PM
Advanced Search
Active Players on Sylestia
Category
Total
Yesterday
Players
4,377
602
Sylestia Pet Data
Category
Total
Yesterday
Pets
6,285,476
1,580
Generated
469,920
32
Captured
960,106
125
Bred
4,855,450
1,423
Statistics updated daily at midnight
Recent Announcements
Thread
Posted
Easter Event Overview Apr 4 Fortune Event Overview Mar 17 Nytekrie Themed Change.. Mar 8 Nytekrie Revamp Releas.. Mar 4 Site Downtime - 3/4 @.. Mar 3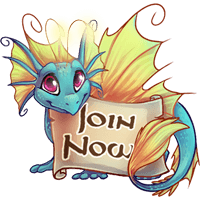 Forum Index > Battle Discussion > I need to KILL THOSE UGLY TROLLS
Page 2
1, 2
Go to Page:
Author
Thread Post
Wolfofwings
Level 43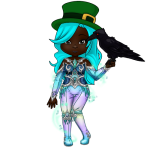 Joined: 3/2/2021
Threads: 27
Posts: 100
Posted: 4/6/2021 at 8:43 AM
Post #11
Apparently not
Scathreoite
Level 70
Master Egg Hunter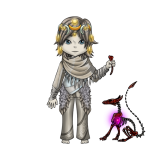 Joined: 11/2/2014
Threads: 44
Posts: 2,713
Posted: 4/6/2021 at 8:49 AM
Post #12
okay, so in a fight, you can see this icon:


Click it (or hit P, which is the shortcut)
this will open a sort-of-popup-screen that shows your party

there's a button in the bottom corner that says 'use item'- click that

select the item you want to use, and it will automatically go back to the party display, and the arrow icon's background will turn yellow.

click the pet you want to use the item on, and it will go back to the battle screen, with a little icon

in the top corner of the pet's info box. The arrow icon will have a green background.

The item will be used once you hit the 'end turn' button.

(if you selected the wrong item or pet, just repeat the process)
Edited By Scathreoite on 4/6/2021 at 8:49 AM.
Wolfofwings
Level 43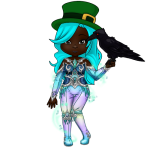 Joined: 3/2/2021
Threads: 27
Posts: 100
Posted: 4/6/2021 at 8:51 AM
Post #13
Thank you!! Ill try that when Phantom and Prince Puff are healed :)
Go to Page:
1, 2
Go to Top
This Page loaded in 0.006 seconds.
Terms of Service | Privacy Policy | Contact Us | Credits | Job Opportunities
© Copyright 2011-2021 Sylestia Games LLC.
All names and logos associated with Sylestia are Trademarks of Sylestia Games LLC.
All other trademarks are the property of their respective owners.
For questions, comments, or concerns please email at Support@Sylestia.com.