Overview
Stables
Hatchery
Inventory
Wardrobe
Referrals
Settings
Seasonal Festival
World Map
Generator
Breeding Grounds
Nurturing Grounds
Party
Task Log
Mission Log
Quest Log
Player Trades
Trade Broker
Currency Exchange
Eggling Auction
Pick A Door
Official Games
Un-Official Games
Jinxie's Jamboree
Festival Shop
Diamond Shop
Avatar Shop
Scale Shop
Inbox
Forums
Community Polls
Advanced Search
February 24th, 2021

166 Online
10:40 PM
Advanced Search
Active Players on Sylestia
Category
Total
Yesterday
Players
5,367
738
Sylestia Pet Data
Category
Total
Yesterday
Pets
6,204,745
2,378
Generated
466,404
70
Captured
953,188
172
Bred
4,785,153
2,136
Statistics updated daily at midnight
Recent Announcements
Thread
Posted
Week of Love Overview Feb 12 Nytekrie Revamp Announ.. Feb 5 Region Chat Conduct Re.. Jan 15 Winter Festival Overvi.. Dec 23 IMPORTANT: Account Sec.. Dec 12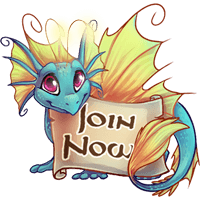 Forum Index > Suggestion Box > Next Year Winter Event Suggestion
Page 1
Author
Thread Post
Animallover966
Level 67
Candy Dispenser
Joined: 7/19/2016
Threads: 256
Posts: 2,719
Posted: 2/18/2021 at 7:33 PM
Post #1
So everyone knows about the Valentines Day event, this suggestion is based off of it!!

So i was thinking of having us collect items such as candy canes, mistle toes, stockings, little bells, maybe like carrots or cookies. And use them to get avatar items or even winter themed pets. You could maybe combine them to get a "present" which could contain avatar items or christmas themed egg.


Arctic
Level 67
The Kind-Hearted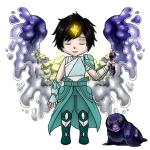 Joined: 10/18/2020
Threads: 7
Posts: 226
Posted: 2/18/2021 at 8:06 PM
Post #2
This could work, except the fact that the Winter Festival already has many events.
(Calendar, Snow wars, Winter wonderland, etc.)

I'm pretty sure Krin wanted each of the events to have different activities. Of course, I haven't been here for long so I shouldn't have too much of a say in this.

In summary, I wouldn't want the same event for the Winter Festival as the Week of love because you would basically be doing the same thing but twice. I would want a new event to look forward to, not do the same thing again but with different art/words.
Watercolors
Level 70
The Artistic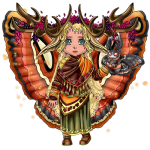 Joined: 1/29/2015
Threads: 128
Posts: 2,428
Posted: 2/23/2021 at 11:27 PM
Post #3
Weeelllllll I mean XD

Sculpting, baking, brewing, and growing are all the same thing with different art and words. I think this might be a fun activity to open new ways to get prizes for fests on top of what we already have :3 it is all optional of course and I personally would rather nurture for hearts than for a leaderboard contest, but if we had both at the same time I might earn a place on the board while nurturing for combination supplies >.>

but I do get the want for variety. I think we'd definitely still have the same amount as we already do have though
Go to Top
This Page loaded in 0.021 seconds.
Terms of Service | Privacy Policy | Contact Us | Credits | Job Opportunities
© Copyright 2011-2021 Sylestia Games LLC.
All names and logos associated with Sylestia are Trademarks of Sylestia Games LLC.
All other trademarks are the property of their respective owners.
For questions, comments, or concerns please email at Support@Sylestia.com.