Overview
Stables
Hatchery
Inventory
Wardrobe
Referrals
Settings
Seasonal Festival
World Map
Generator
Breeding Grounds
Nurturing Grounds
Party
Task Log
Mission Log
Quest Log
Player Trades
Trade Broker
Currency Exchange
Eggling Auction
Pick A Door
Official Games
Un-Official Games
Jinxie's Jamboree
Festival Shop
Diamond Shop
Avatar Shop
Scale Shop
Inbox
Forums
Community Polls
Advanced Search
October 29th, 2020

140 Online
3:17 AM
Advanced Search
Active Players on Sylestia
Category
Total
Yesterday
Players
5,609
844
Sylestia Pet Data
Category
Total
Yesterday
Pets
5,950,947
2,825
Generated
438,034
35
Captured
916,317
796
Bred
4,596,596
1,994
Statistics updated daily at midnight
Recent Announcements
Thread
Posted
Fall Festival Overview Oct 28 Poll: Change in Breedi.. Sep 28 Site Downtime - 9/24 @.. Sep 23 Site Downtime - 9/23 a.. Sep 22 Rapid Response Suggest.. Sep 12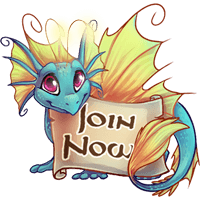 Forum Index > News and Announcements > Poll: Change in Breeding Recovery Times
Page 2
1, 2, 3, 4
Go to Page:
Author
Thread Post
Krinadon
Level 70
Guardian of the Realm
Site Administrator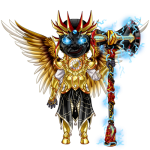 Joined: 12/17/2012
Threads: 835
Posts: 12,280
Posted: 10/8/2020 at 6:03 PM
Post #11
So the final results of the poll were unfortunately very close lol. The Static Option had ~48% while the Midnight Option had ~51%.

After some consideration, I am going to go with the Midnight Option. I think it will be the most effective for giving players a huge window per day to breed their pets where they will all retain the same cooldown time no matter if they breed some in the morning, afternoon, or evening. I feel that the Midnight Option will also be very easy for new players (and current players) to adapt to and understand as it will be very static. Lastly, after the initial change over, the time between breeding will remain exactly the same amount of time as it is now.

I will probably look to implement this change on this upcoming Saturday.
Onimushastar
Level 70
Guardian
Joined: 5/4/2019
Threads: 286
Posts: 1,555
Posted: 10/8/2020 at 6:05 PM
Post #12
***does the Happy Dance***
This is great Krin!!
Thanks for the hard work you do.. =)
Wolfpack2020
Level 44
The Perfectionist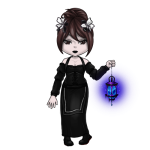 Joined: 2/10/2018
Threads: 81
Posts: 2,888
Posted: 10/8/2020 at 6:07 PM
Post #13
Awesome, thanks Krin!
Edited By Wolfpack2020 on 10/8/2020 at 6:07 PM.
Soaringflame
Level 9
Joined: 10/8/2020
Threads: 0
Posts: 1
Posted: 10/8/2020 at 7:18 PM
Post #14
Cool! I don't completely understand it because I am new, but this sounds neat.
Kittyauthor
Level 70
Trickster
Joined: 5/22/2018
Threads: 65
Posts: 2,694
Posted: 10/8/2020 at 7:25 PM
Post #15
Thanks so much, Krin!
Moonstar1
Level 18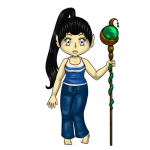 Joined: 7/31/2020
Threads: 0
Posts: 10
Posted: 10/8/2020 at 7:50 PM
Post #16
can someone plz breed with my pets
Jb092
Level 68
Fancy Pants
Joined: 3/3/2018
Threads: 16
Posts: 241
Posted: 10/8/2020 at 8:07 PM
Post #17
Thank you Krin for all the hard work you have put into the site! *air hugs Krin*
GoldGryphon
Level 70
Guardian of the Realm
Joined: 1/28/2014
Threads: 72
Posts: 3,968
Posted: 10/8/2020 at 8:33 PM
Post #18
This made my day, Krin! Thanks so very much! It will make my breeding projects much easier to breed on the weekends when I have a bit of time off of work! :)
Imperium
Level 70
Master Sylestiologist
Joined: 8/21/2013
Threads: 328
Posts: 4,697
Posted: 10/8/2020 at 11:06 PM
Post #19
I appreciate the poll but feel the need to ask this just to be sure it's brought into consideration~

I don't personally bother with nurturing competitions but wouldn't breeding cool downs resetting at midnight all at once give an advantage during nurturing competitions to those players who are available at midnight vs. those who have completely different timeframes (say those who are only able to nurture later in the day). Those midnight players will always be able to nurture the newest critters first at the earliest convenience of their making possibly allowing them more nurtures then those who can't.

(I don't know if this is a possibility, just a passing thought I had.)
Kattya
Level 70
Trickster
Joined: 4/16/2018
Threads: 100
Posts: 2,243
Posted: 10/9/2020 at 12:20 AM
Post #20
Link: https://www.sylestia.com/forums/?thread=92814&page=2#19
Author: Imperium
Time Posted: 10/8/2020 at 11:06 PM
I appreciate the poll but feel the need to ask this just to be sure it's brought into consideration~

I don't personally bother with nurturing competitions but wouldn't breeding cool downs resetting at midnight all at once give an advantage during nurturing competitions to those players who are available at midnight vs. those who have completely different timeframes (say those who are only able to nurture later in the day). Those midnight players will always be able to nurture the newest critters first at the earliest convenience of their making possibly allowing them more nurtures then those who can't.

(I don't know if this is a possibility, just a passing thought I had.)


This is a good point that i didnt even think of. As a breeder i would be perfectly fine with breeding being halted during contests to halt the players that will breed in the last 5 mins to get extra points to get ahead. with breeding turned off everyone would have the same opportunity to get the points as the eggling/hatchlings on site got smaller and smaller xD
Go to Page:
1, 2, 3, 4
Go to Top
This Page loaded in 0.014 seconds.
Terms of Service | Privacy Policy | Contact Us | Credits | Job Opportunities
© Copyright 2011-2020 Sylestia Games LLC.
All names and logos associated with Sylestia are Trademarks of Sylestia Games LLC.
All other trademarks are the property of their respective owners.
For questions, comments, or concerns please email at Support@Sylestia.com.