Overview
Stables
Hatchery
Inventory
Wardrobe
Referrals
Settings
Seasonal Festival
World Map
Generator
Breeding Grounds
Party
Task Log
Mission Log
Quest Log
Player Trades
Trade Broker
Currency Exchange
Eggling Auction
Pick A Door
Official Games
Un-Official Games
Jinxie's Jamboree
Festival Shop
Diamond Shop
Avatar Shop
Scale Shop
Inbox
Forums
Community Polls
December 13th, 2019

122 Online
7:01 AM
Advanced Search
Active Players on Sylestia
Category
Total
Yesterday
Players
7,247
1,333
Sylestia Pet Data
Category
Total
Yesterday
Pets
5,340,758
2,235
Generated
389,609
281
Captured
824,972
181
Bred
4,126,177
1,773
Statistics updated daily at midnight
Recent Announcements
Thread
Posted
Avatar Shop Revamp Dec 11 Official Sylestia Merc.. Nov 30 2019 Advent Calendar Nov 30 Black Friday Extravaga.. Nov 27 The Maws of Madness Nov 11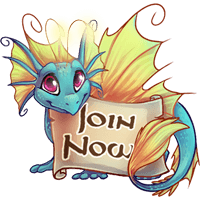 Forum Index > Official Games and Contests > Winter Festival - Eggling Auction
Page 3
1, 2, 3
Go to Page:
Author
Thread Post
Cranberry
Level 60
Holiday Caroler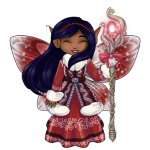 Joined: 4/16/2013
Threads: 20
Posts: 418
Posted: 12/22/2013 at 10:49 PM
Post #21
I might actually take you up on that- I also won a custom, but I am unsure of what to do with it!
I mean, I have a few ideas... but you seem to know what you're doing. I would gladly pay for the help?
Flute
Level 65
Enchanted Explorer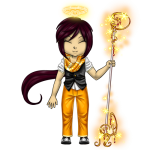 Joined: 1/12/2013
Threads: 336
Posts: 12,790
Posted: 12/23/2013 at 12:21 AM
Post #22
I would love to help! :) I'm working on perfecting Ladygin's as we speak -- it's no problemo at all.
I can also do it free of charge. Just because it's X-mas. ouo

I can tell you atm that the 3 items you can customize are the Staff of Winter Frost, Snow Birds, and Wind Frost Wings (yes, those windy frost wings omg). Shoot me a PM, and we can discuss it. (I frequently show you gyazos of the work in progress so you know how it looks and stuff \o/ )
Starfall
Level 60
The Whimsical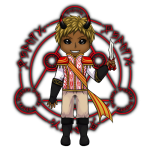 Joined: 3/1/2013
Threads: 112
Posts: 4,629
Posted: 12/23/2013 at 1:38 AM
Post #23
: D Great I missed it because of jet lag for me XD
Go to Page:
1, 2, 3
Go to Top
This Page loaded in 0.005 seconds.
Terms of Service | Privacy Policy | Contact Us | Credits
© Copyright 2011-2019 Sylestia Games LLC.
All names and logos associated with Sylestia are Trademarks of Sylestia Games LLC.
All other trademarks are the property of their respective owners.
For questions, comments, or concerns please email at Support@Sylestia.com.