Overview
Stables
Hatchery
Inventory
Wardrobe
Referrals
Settings
Seasonal Festival
World Map
Generator
Breeding Grounds
Nurturing Grounds
Party
Task Log
Mission Log
Quest Log
Player Trades
Trade Broker
Currency Exchange
Eggling Auction
Pick A Door
Official Games
Un-Official Games
Jinxie's Jamboree
Festival Shop
Diamond Shop
Avatar Shop
Scale Shop
Inbox
Forums
Community Polls
Advanced Search
September 25th, 2020

54 Online
6:12 AM
Advanced Search
Active Players on Sylestia
Category
Total
Yesterday
Players
5,362
774
Sylestia Pet Data
Category
Total
Yesterday
Pets
5,888,047
1,540
Generated
436,916
40
Captured
911,658
125
Bred
4,539,473
1,375
Statistics updated daily at midnight
Recent Announcements
Thread
Posted
Site Downtime - 9/24 @.. Sep 23 Site Downtime - 9/23 a.. Sep 22 Rapid Response Suggest.. Sep 12 Summer Festival Overvi.. Aug 16 Lost Grove Traits Show.. Jul 22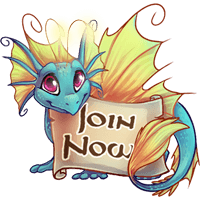 Forum Index > Find Roleplayers > My hero Academia RP Sign-up [Reboot]
Page 1
1, 2, 3, 4, 5
Go to Page:
Author
Thread Post
Amaniii
Level 61
Trickster
Joined: 2/4/2019
Threads: 38
Posts: 672
Posted: 9/17/2020 at 12:19 AM
Post #1
Hero Academia Role-play sign-ups


I had one a while back that slowly died out during the first villain fight sadly, but I figured why not reboot it! I edited the hell out of my character [and unless someone else would like to, I have a few characters ready to be teachers, and etc]



Welcome! Thank you for wanting to check out the hero academia; UA high school!



Role-play thread: Click here!

General Chit-Chat thread: [Will be added in a moment! :)]

This is a semi-literate - literate role-play since sylestia threads aren't like text chats

You can have up to three characters as long as you can keep up with each of them, this is a group role-play, though some parts may be 1-1 with either me and you or you and another role-player.


Rules

1. Do not try to control another characters actions, words, or anything otherwise [unless its a quirk-thing]

2. Please respect the other role-players, its fine if you're in-role-play and your character is being rude but it will not be tolerated if you do it to the role-player themselves OOC

3. before you start role-playing I need to have seen your characters application and given you the welcome message before you start [everyone will generally be allowed to be apart of the role-play, but I want to keep track of who's who]

4. If you change your username you absolutely HAVE to tell me what your username was before and which character is yours, there will be ZERO exceptions, this will make things easier on everyone

5. Notify me if you are going on a hiatus, if you do not and are inactive unexpectedly for more than two weeks we will continue further without you unless given a good reason for it, but you can definitely return back, though you may be a little behind and have to write yourself back into the story-line

You dont have to be a fan or even seen the anime this rp is based off of to understand, quirks are mainstreem and nearly everyone has them nowadays, if you dont then you're something called 'quirkless'. Quirks are basically powers or super human abilities, but which each ability everyone has weekspots with them, example: Ochaco Uraraka' quirk is gravity, if she uses it too much she'll feel sick



Character Sheet:



Full name:

Nickname[s]:

Age:

Pronouns:

Personality:

Ethnicity:

Appearance [this can be either an image or description]:

Sexuality:

Quirk name:

How does your quirk work?:

Hero[may double as teacher, Student at UA, or Villain? [Can be villain and student at UA as long as we dont have too much of those around]:

Characters Backstory[what was their life like before UA, etc]

Asperations:

Likes:

Dislikes:

Flaws [at least 2-3]

Fear[s]:

Fatal Flaw?:

Other?:

I know its a bit lengthy but I enjoy details, if you need help with any aspects of your character you can talk to me.

Students:
8/??

Heroes:
0/??

Villains:
2/??

[I currenty have a student OC and Villain OC for this, but I am fully prepared to create a hero one to be a teacher]

Ping-pong list:
Amaniii, Blacklightmessenger, Jolynnnarry, Hazelbaby, BookishFlower, Katelynn4545

[I may add more in the future if I think of something]
Edited By Amaniii on 9/20/2020 at 12:53 AM.
Amaniii
Level 61
Trickster
Joined: 2/4/2019
Threads: 38
Posts: 672
Posted: 9/17/2020 at 12:19 AM
Post #2
RSVD
Amaniii
Level 61
Trickster
Joined: 2/4/2019
Threads: 38
Posts: 672
Posted: 9/17/2020 at 12:19 AM
Post #3
Full name:
Souta Kaneko [Sow-tah Kahn-ehk-oh]

Nickname[s]:
He's called Kane [Kahn-Nay] by the neighbors kids, for little other reason than convenience

Age:
15

Pronouns:
He/Him

Personality:
Easily excitable
Naive as hell [will probably trust anyone at any time, has literally never personally been given a reason not to]
kind of dumb for a smart person but that's not a personality trait


Ethnicity:
Half Japanese Half Russian [fathers Japanese, mothers Russian]

Height:
5'6 alas, he gets his height from his father

Appearance:
He's got dark blue hair that's somewhat wavy and long enough for him to hold it back with a headband and icy blue eyes to match, but the matching stops their because now that he's got more freedom he will probably never wear matching clothes ever again [except for possibly his hero costume- I'm still figuring that out]. if you wanna understand what his clothes look like just imagine the brightest yellow jacket that only covers up to the mid-waist of a bright purple T-shirt with lime-green stars that were clearly put there by him, and jeans with randomly coloured stitches that will likely never be taken off. So pretty chaotic and kind-of weird but I swear he's much more normal than what he looks oh lord I'll add an image later so you can bask in its atrocious glory

Sexuality:
He's never really thought of it before, but probably Bi-sexual

Quirk name:
Energy

How does your quirk work?:
He can generate different types of energy through every part of his body, but doing this takes from his energy, so he'll be tired after using it after a while, length of time he can use his quirk depends on what kind of energy he is using, If he does end up using it past his limits he could get radiation poisoning, while he has a high tolerance for it it could become dangerous to continue after that point. I can explain more on it later.

Hero, Student at UA, or Villain?:
Student at UA

Characters Backstory:
His father is a pro hero, and his mother used to be [she retired when Souta was born], pretty good ones too, with his father ranking 13 in Japan so they live accordingly in a nice house not too big but four bedrooms, three bathrooms and a lot of empty space, he's always been home-schooled up until now so other than occasionally babysitting his neighbors kids when he became old enough he is in very much need of human interaction with people his age-- but before that he gave his babysitters a hard time with his quirk once it manifested, usually just messing with them but nothing dangerous, and became especially good at lock-picking by the age of twelve, for getting into the snack pantry and getting his parents attention when they were busy which often worked, but more so on his mother so they're especially close. Souta was quite privileged in comparison to some others, but doesn't have the best communication skills because of being home-schooled, nor any actual friends. The last few years he was studying on the side to become a doctor, but he knew full well that his quirk wasn't meant for a Job like that, and he was already expected to become a hero anyways because of his parents, so he figures as long as he's helping people theirs little difference.

Aspirations:
- since he can't become a doctor he want's to be the best pro-hero he can be

Likes:
-Noise, usually
-Strangely enjoys studying, lmao nerd
- LEMONS, ANYTHING LEMON
- bright colours [except for orange]


Dislikes:
-Being alone [at any time]
-empty space [ thus an overfilled dorm]
- Oranges [both the fruit and colour]
-Being wrong or not doing something right the first time 'round

Flaws [at least 2-3]
- Picky about everything he does
- Once he starts talking you might never get him to stop for a while [which is why his voice will often go out]
- does not understand boundaries and will touch your face

Fear[s]:
-Any animal bigger than an average sized dog
-

Fatal Flaw?:
-In the heat of a fight he can get over-confident, which could either make him distracted or he could overuse his quirk

Other?:
Souta's always wanted siblings, which is why he's super excited for dorms. He owns a Sun conure bird named Tango, A German Shepherd named Liz, and a Ferret he named Felix, he plans on getting a fish or guinea pig next.One time he accidentally set off an explosion with his quirk [thermal energy] and thats the story on why theirs no more greenhouse. He also never learned how to swim, has never been in a pool before. Russian is the main language spoken in their household since his mother is usually always around if not at meetings or interviews etc, so while he is fluent in Japanese he will switch to Russian if he's really panicking. Also sucks at English.
Edited By Amaniii on 9/18/2020 at 2:54 PM.
Amaniii
Level 61
Trickster
Joined: 2/4/2019
Threads: 38
Posts: 672
Posted: 9/17/2020 at 12:19 AM
Post #4
Full name:
Kentaro Ashikaga

Nickname[s]:
Kenta

Age:
15

Height:
5'7" and a half

Pronouns:
He/him

Personality:
-Generally pretty energetic [not the kind of way Souta is, thankfully]
-Nosy about everything, but tries not to get too annoying

Ethnicity:
Japanese

Appearance:
Average length hair, but its rarely brushed and never the same colour for very long he doesn't dye it very bright colours often, normally switches between dim/pastel yellows, violet, etc every other month or so, usually found wearing a white cropped shirt with a random quote on it from who knows where, and grey shorts with no shoes, he pierced his ears [with parent permission of course, he isn't no rebel lol] but only ever wears one earing and its in the shape of a wave.


Sexuality:
He doesn't label himself with anything at the moment

Quirk name:
[I'm still trying to figure this out, help]

How does your quirk work?:
He can increase the strength of himself or others, but in doing so he uses up the life force of whatever kind of plant is around [if theirs a lot of plants his attacks are stronger, but he doesn't like using it very much], and can also use it to heal others [can't heal himself though]. if theirs no life around him he'll end up zapping away his own energy and he has trouble turning it off sometimes so its in near-constant use, he won't die from it but he will fall asleep at random moments [being as energetic as he is doesn't exactly help]

Hero, Student at UA, or Villain?:
Student at UA

Characters Backstory:
He had a pretty normal childhood, actually, two little sisters, ones 10 [Aoko] the other is 8 [Hachi] an and older sister 18 [Kimiyo], neither of his parents really wanted him to go to UA --let alone become a hero-- but they've supported him anyways throughout his endeavors

Asperations:
- He want's to be strong enough that he doesn't have to hurt the life nearest to him when he uses his quirk, or at least minimize the damage


Likes:
- Major cat person
- Warm weather
- Korean Drama's
- Listening to Jack Stauber
- Horror movies, but not at night or by himself

Dislikes:
- Constant noise
- Plain Milk
- Elephants [he thinks they're weird]
- Being ignored
- Yelling stresses him out, whether someones mad or they're saying something nice

Flaws [at least 2-3]
- Nosy
- Usually hesitant about using his quirk
- Easily convinced

Fear[s]:
- He has arachnophobia
- Higher than five feet? WILL start crying, but try to hide it because he's really anxious about crying in front of other people.

Fatal Flaw?:
- Again, falls asleep at random moments, during a fight with a villain he could be put in some serious danger

Other?:
He is actually stupid, not like "doesn't understand general things people do", more like "Almost failed the written test, barely got into class 1A, and has never had a grade above a C+ except for one time in middle school and devastatingly needs a tutor." I'm bullying my son, yes. Oh he's also a vegetarian so- yeah, idk.
If you are shorter, you're his armrest now. unless you tell him not to because he's very keen on making friends so will probably listen to you. His natural hair colour is blonde. very blonde. His ears are sensitive to loud noises, so he always carries noise-canceling headphones with him wherever he goes, but he still enjoys human interaction so Kenta is often at an impasse.
Edited By Amaniii on 9/20/2020 at 1:00 AM.
Amaniii
Level 61
Trickster
Joined: 2/4/2019
Threads: 38
Posts: 672
Posted: 9/17/2020 at 12:20 AM
Post #5
Im not reserving more posts so go ham
Blacklightmessenger
Level 18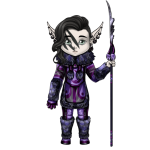 Joined: 8/23/2018
Threads: 71
Posts: 4,840
Posted: 9/17/2020 at 10:08 AM
Post #6
Full name:

Hoshiko Hen

Nickname:

Hen, other nicknames can be given- she won't care.

Age:

Sixteen

Pronouns:

She/her, born female- though she really doesn't care what pronouns you use to describe her.

Personality:

Hen is pretty much the most aloof person one could meet, she doesn't even seem to blink. She is very quiet, and can and will ignore whoever she wants when she wants- most think she's deaf- but she just has very selective hearing. Hen is very spiteful, and will do something just to prove she can. Though she does have a couple anxieties about being good enough, she pushes those thoughts down and continues to climb to being one of the top of her class. Hen especially loves to make people mad, though she never replies and just leaves after she gets to them, they never get bored of other's reactions. (Mind, she only does this to people she effing hates, or p*****ed her off the day before- then she chills out.) She is also a kind of kid who celebrates Halloween all year round, it doesn't matter if it's Christmas eve, she's still jamming to The Monster Mash and nobody can stop her.


Ethnicity:

Her father is English and her mother is Japanese.

Appearance:

A young lady who stands at just under five feet in height. She has a dead look in her eyes, and if not for the long, blue hair and girl's uniform, she could be accidentally thought of as male. She usually wears long grey pants, a yellow sweater vest, and a white button up. Hen also has a nose-ring. (She sprays her hair with hair glitter)



Sexuality:

Homosexual/Aromantic

Quirk name:

Quantum

How does your quirk work?:

The user can faze in and out of existence at different points in a two mile radius. The user can't just teleport somewhere, they need to have a vision of where they want to be, even if it's seen through pictures. The user can also teleport two other people along with them. They need to use their quirk atleast once an hour or they will start fading, as in they can't keep a grip on a pen, and it's extremely painful- the same occurrence happens when the user over uses the quirk, which causes more in depth pain/a splitting bone ache. (Her limit for too much teleportation is constantly teleporting over fifty times.)

Hero:

(I'm sorry, but this part confused me. So- I'm guessing this to be the hero name.)
Blip, The Glitch Hero.

Characters Backstory:

Her backstory isn't that special- her parents devorced, her parents have joint custody. Her mother doesn't want her to be a hero because it's too barbaric- her father supports her though. And her mom thinks she's too fragile for a hero's work- so she got herself into the hero course, and is ready to prove her mother wrong.

Asperations:

+ She aspires to prove everyone wrong, and will become a hero out of spite against her mother. (She really does want to set a good example for kids in her position.)
+ She also aspires to master her quirk and be able to exist without dealing with pain.

Likes:

+ She has an interest in astrology.
+ She loves stoner rock and post.
+ She likes to mess with people- especially when she hates them.
+ Naps, it helps a lot with controlling her abilities, honestly.
+ Window shopping, sometimes she actually buys stuff.
+ Hanging out in the dark.
+ Plants.
+ Men's clothing.

Dislikes:

- Being underestimated.
- Getting constatly bothered- no, that isn't a dislike, that's a hate.)
- She doesn't like most meat, she'll only eat beef and poultry.
- People.
- She hates going to the store.
- Small dogs.
- The Heat.
- Stupid reasons to fight.

Flaws:

- She's extremely introverted and isn't very cooaperative.
- She's kind of an a-hole.
- Her ego isn't prevelent, but it's there, and she believes not many people are worth her time.

Fear:

It takes a lot to scare her, but dolls and furbies creep her out.

Fatal Flaw:

She's very spiteful and will do almost anything tro prove people wrong- she also relies a lot on her quirk.

Other:

She sounds a lot like Lydia Deetz played by Winona Ryder from the original Bettlejuice movie.
Her hero costume is based off of basic depictions of fortunetellers/witches, without the weird nose.
Themes: Brye - LEMONS, Destroy Boys - Goldilocks Spot, and - The Mind Electric (But a reversed remix)
I might add another character later.
Amaniii
Level 61
Trickster
Joined: 2/4/2019
Threads: 38
Posts: 672
Posted: 9/17/2020 at 5:41 PM
Post #7
I love your character, she's so well-made!



Welcome to UA, Hoshiko Hen [Blacklightmessenger]!





The link for the role-play thread has been placed at the top of the original post, you can begin at any time :)
Jolynnnarry
Level 56
Fancy Pants
Joined: 5/29/2019
Threads: 29
Posts: 907
Posted: 9/17/2020 at 5:59 PM
Post #8
(do u want me to watch or read something before i apply for the rp
Amaniii
Level 61
Trickster
Joined: 2/4/2019
Threads: 38
Posts: 672
Posted: 9/17/2020 at 6:03 PM
Post #9
As long as you understand the rules and just the general idea of the roleplay it's fine :)
Jolynnnarry
Level 56
Fancy Pants
Joined: 5/29/2019
Threads: 29
Posts: 907
Posted: 9/17/2020 at 6:04 PM
Post #10
(okay anything else i should know because if i dont know i might end up messing up somewhere and i dont want that ^=^
Go to Page:
1, 2, 3, 4, 5
Go to Top
This Page loaded in 0.012 seconds.
Terms of Service | Privacy Policy | Contact Us | Credits | Job Opportunities
© Copyright 2011-2020 Sylestia Games LLC.
All names and logos associated with Sylestia are Trademarks of Sylestia Games LLC.
All other trademarks are the property of their respective owners.
For questions, comments, or concerns please email at Support@Sylestia.com.