Overview
Stables
Hatchery
Inventory
Wardrobe
Referrals
Settings
Seasonal Festival
World Map
Generator
Breeding Grounds
Nurturing Grounds
Party
Task Log
Mission Log
Quest Log
Player Trades
Trade Broker
Currency Exchange
Eggling Auction
Pick A Door
Official Games
Un-Official Games
Jinxie's Jamboree
Festival Shop
Diamond Shop
Avatar Shop
Scale Shop
Inbox
Forums
Community Polls
Advanced Search
August 12th, 2020

167 Online
3:18 PM
Advanced Search
Active Players on Sylestia
Category
Total
Yesterday
Players
5,243
779
Sylestia Pet Data
Category
Total
Yesterday
Pets
5,791,702
2,178
Generated
424,416
44
Captured
893,475
152
Bred
4,473,811
1,982
Statistics updated daily at midnight
Recent Announcements
Thread
Posted
Lost Grove Traits Show.. Jul 22 Lost Grove Restricted.. Jul 20 Patriotic Event Overvi.. Jul 3 Spring Festival Overvi.. May 23 Mother's Day Diamo.. May 10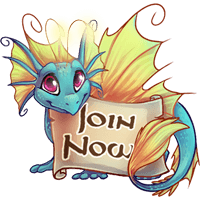 Forum Index > Q&A (Newbie Friendly) > traps
Page 1
Author
Thread Post
Gamesight
Level 17
Joined: 7/30/2020
Threads: 1
Posts: 2
Posted: 7/30/2020 at 4:26 PM
Post #1
where do i get traps? i used up the 3 traps the game gave me and had come face to face with a few animals that i wanted.
Faeyla
Level 70
Trickster
Joined: 10/11/2014
Threads: 17
Posts: 896
Posted: 7/31/2020 at 12:19 AM
Post #2
Honestly, traps are a rip off. The only place worth using them is in the fest zone (when it is open) and The lost grove (which is a long way off for you). You buy them in any of the towns (or from the merchant in the fest zone) and they are quite expensive when you are just starting out. Plus, most pets will run rather than be caught with low level traps.

If you are looking for pets, I would recommend looking for pets for sale with the advanced search function (blue writing under the search button, top left). You can then search for specific species and traits.
https://www.sylestia.com/search/
That way you will actually get a pet.

If you are interested in a egg from any of my pets (other than max stats), let me know and I will be happy to breed you one. Just be careful and not get too lost in my mess of stables. :-P
Edited By Faeyla on 7/31/2020 at 12:19 AM.
Stormwing
Level 69
The Perfectionist
Joined: 9/16/2019
Threads: 11
Posts: 155
Posted: 8/1/2020 at 2:16 PM
Post #3
Traps are useless unless you're in fest zones. If you still want any, you can go to esior's haven, click marketplace and purchase a lesser trap for 1 k. Then you can catch a sylesti. However, its better just searching on advanced search. There's a lot of good pets there for less than 10k(pretty cheap right?)
Gamesight
Level 17
Joined: 7/30/2020
Threads: 1
Posts: 2
Posted: 8/2/2020 at 2:42 AM
Post #4
Where are the fest zones though?
Scathreoite
Level 70
Master Egg Hunter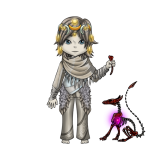 Joined: 11/2/2014
Threads: 37
Posts: 2,306
Posted: 8/2/2020 at 4:59 AM
Post #5
they're fest(ival) zones. There are four fest zones, one for each of the four seasonal festivals, and each one is only accessible during their respective festival. During the fest they're accessed via the Seasonal Festival link in the Explore dropdown list (which is itself only accessible during festivals and other site events)
Go to Top
This Page loaded in 0.017 seconds.
Terms of Service | Privacy Policy | Contact Us | Credits | Job Opportunities
© Copyright 2011-2020 Sylestia Games LLC.
All names and logos associated with Sylestia are Trademarks of Sylestia Games LLC.
All other trademarks are the property of their respective owners.
For questions, comments, or concerns please email at Support@Sylestia.com.