Overview
Stables
Hatchery
Inventory
Wardrobe
Referrals
Settings
Seasonal Festival
World Map
Generator
Breeding Grounds
Nurturing Grounds
Party
Task Log
Mission Log
Quest Log
Player Trades
Trade Broker
Currency Exchange
Eggling Auction
Pick A Door
Official Games
Un-Official Games
Jinxie's Jamboree
Festival Shop
Diamond Shop
Avatar Shop
Scale Shop
Inbox
Forums
Community Polls
Advanced Search
August 12th, 2020

174 Online
3:37 PM
Advanced Search
Active Players on Sylestia
Category
Total
Yesterday
Players
5,243
779
Sylestia Pet Data
Category
Total
Yesterday
Pets
5,791,702
2,178
Generated
424,416
44
Captured
893,475
152
Bred
4,473,811
1,982
Statistics updated daily at midnight
Recent Announcements
Thread
Posted
Lost Grove Traits Show.. Jul 22 Lost Grove Restricted.. Jul 20 Patriotic Event Overvi.. Jul 3 Spring Festival Overvi.. May 23 Mother's Day Diamo.. May 10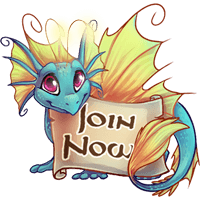 Forum Index > Suggestion Box > Changes to advanced search
Page 1
Author
Thread Post
Kattya
Level 70
Trickster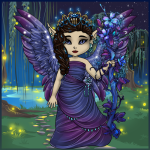 Joined: 4/16/2018
Threads: 95
Posts: 2,065
Posted: 7/29/2020 at 4:05 AM
Post #1
I love Advanced search, i use it to breed as i have too many projects and pets inside those projects to open each individually to see who is a teen/adult and if they are related to the pet i want to breed them to. I still need to check that but being able to bring everyone up one click at a time and filter out the teens is great.

Related to/not related to -insert iD- < thanks Niverus for this suggestion
I am sure everyone that has a breeding project has come up against the "these pets cannot breed as they are too closely related" message. With this change you could search only the pets on your account that arent related to that male/female. It would be a big job to put the code in though i am sure

A check box with "fertile/infertile < this way you can search for max stats on AS. Its rare to see max stats fertile so you wouldnt have to search through every pet for sale to find max/supers

The above i feel would be alot more simple and i am unsure why its not already in place.
Hiraeth
Level 70
The Perfectionist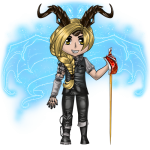 Joined: 7/14/2015
Threads: 72
Posts: 675
Posted: 7/29/2020 at 8:58 AM
Post #2
Yessss yes yes to the non-related! Though I'm sure that would be quite the bit of code to implement - might be why we haven't seen it yet. The fertile/infertile thing would be wonderful as well! I hate having to sift through forum threads looking for maxes/supers. Full support!
Beaubuddyz
Level 69
The Tender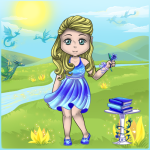 Joined: 2/23/2020
Threads: 139
Posts: 7,564
Posted: 7/30/2020 at 4:48 PM
Post #3
Oh, yes!!!
Pearlwish
Level 70
Guardian of the Realm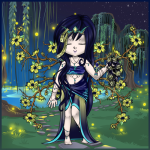 Joined: 2/25/2013
Threads: 9
Posts: 341
Posted: 8/1/2020 at 3:37 PM
Post #4
Yes this would be awesome, I'm sure it would be hard though. The fertile/infertile would be very useful when searching for a new max stat team or such for sure.
Orcastration
Level 70
The Eggstraordinaire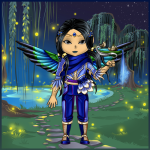 Joined: 11/1/2018
Threads: 272
Posts: 30,174
Posted: 8/5/2020 at 12:38 AM
Post #5
agree
Go to Top
This Page loaded in 0.011 seconds.
Terms of Service | Privacy Policy | Contact Us | Credits | Job Opportunities
© Copyright 2011-2020 Sylestia Games LLC.
All names and logos associated with Sylestia are Trademarks of Sylestia Games LLC.
All other trademarks are the property of their respective owners.
For questions, comments, or concerns please email at Support@Sylestia.com.