Overview
Stables
Hatchery
Inventory
Wardrobe
Referrals
Settings
Seasonal Festival
World Map
Generator
Breeding Grounds
Nurturing Grounds
Party
Task Log
Mission Log
Quest Log
Player Trades
Trade Broker
Currency Exchange
Eggling Auction
Pick A Door
Official Games
Un-Official Games
Jinxie's Jamboree
Festival Shop
Diamond Shop
Avatar Shop
Scale Shop
Inbox
Forums
Community Polls
Advanced Search
August 12th, 2020

163 Online
4:30 PM
Advanced Search
Active Players on Sylestia
Category
Total
Yesterday
Players
5,243
779
Sylestia Pet Data
Category
Total
Yesterday
Pets
5,791,702
2,178
Generated
424,416
44
Captured
893,475
152
Bred
4,473,811
1,982
Statistics updated daily at midnight
Recent Announcements
Thread
Posted
Lost Grove Traits Show.. Jul 22 Lost Grove Restricted.. Jul 20 Patriotic Event Overvi.. Jul 3 Spring Festival Overvi.. May 23 Mother's Day Diamo.. May 10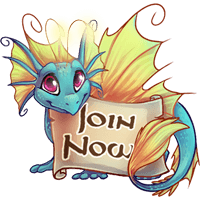 Forum Index > Battle Discussion > Help with the passage of the mushroom gr...
Page 1
Author
Thread Post
Atisuta
Level 21
Joined: 7/22/2020
Threads: 1
Posts: 2
Posted: 7/27/2020 at 6:26 AM
Post #1
I can't beat the Tsaret and His bandits. No matter how hard I try. If you know how to defeat it, tell me... Thank you in advance for your help!
Hiraeth
Level 70
The Perfectionist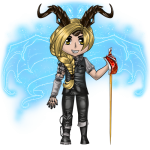 Joined: 7/14/2015
Threads: 72
Posts: 675
Posted: 7/29/2020 at 9:10 AM
Post #2
Hello! I'm not sure if you can have two party slots by then - but unlocking the second may help. Of course, you can always overlevel as well.
If you have only one party slot:
I see Kaen is your highest leveled pet. Her equipment is a bit lacking, but missions and exploration will fix that up. If she is your only pet in the party, you might want to switch her to Shadow element with either a point in Intelligence or Health. A Shadow element will use equipment boosting intelligence and dexterity or agility.

If you can unlock the second party slot - You do this by going to the town plaza in Esior's Haven and clicking the left option and paying a fee of gold. I think it's 10K?
Your two party slots would then be Light in the first and Air in the second. Light's proficiency point(s) should be set in health, as you'll be using a Light as a tank until you get a third slot. Air's points should be set in Strength.

And I see you've got a lvl 69 kelp - be sure to send her on missions to rack up exp - if you level her to 70, you can use her in your party. :)
If you have any more questions, the user Scathreoite is quite knowledgeable in this area. x)
(And a tip - the Q&A forum is a lot more heavily traveled than the battle/arena/zone discussion forums. Any questions posted there get answered super quick lol.)
Atisuta
Level 21
Joined: 7/22/2020
Threads: 1
Posts: 2
Posted: 7/30/2020 at 1:29 AM
Post #3
Thank you! You've helped me a lot!
Go to Top
This Page loaded in 0.010 seconds.
Terms of Service | Privacy Policy | Contact Us | Credits | Job Opportunities
© Copyright 2011-2020 Sylestia Games LLC.
All names and logos associated with Sylestia are Trademarks of Sylestia Games LLC.
All other trademarks are the property of their respective owners.
For questions, comments, or concerns please email at Support@Sylestia.com.