Overview
Stables
Hatchery
Inventory
Wardrobe
Referrals
Settings
Seasonal Festival
World Map
Generator
Breeding Grounds
Nurturing Grounds
Party
Task Log
Mission Log
Quest Log
Player Trades
Trade Broker
Currency Exchange
Eggling Auction
Pick A Door
Official Games
Un-Official Games
Jinxie's Jamboree
Festival Shop
Diamond Shop
Avatar Shop
Scale Shop
Inbox
Forums
Community Polls
Advanced Search
August 14th, 2020

150 Online
6:22 PM
Advanced Search
Active Players on Sylestia
Category
Total
Yesterday
Players
5,273
769
Sylestia Pet Data
Category
Total
Yesterday
Pets
5,794,945
1,702
Generated
424,504
48
Captured
893,818
158
Bred
4,476,623
1,496
Statistics updated daily at midnight
Recent Announcements
Thread
Posted
Lost Grove Traits Show.. Jul 22 Lost Grove Restricted.. Jul 20 Patriotic Event Overvi.. Jul 3 Spring Festival Overvi.. May 23 Mother's Day Diamo.. May 10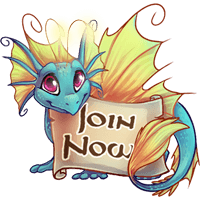 Forum Index > Official Games and Contests > 2020 Spring Festival - Create a 3 Visibl...
Page 1
1, 2, 3... 21, 22, 23
Go to Page:
Author
Thread Post
Faiona
Level 64
Nature Walker
Site Administrator
Joined: 12/17/2012
Threads: 361
Posts: 4,319
Posted: 5/24/2020 at 7:51 PM
Post #1
The objective of this game is to visit the Generator and create a 3-Visible 'Spring'' Themed Pet of your choice.


Rules

1. Visit the Generator and design your dream 3-Visible Spring Pet. After you're done, come back and post your Pet in this thread.
Note: you are not actually generating the pet.

2. In the spirit of the current festival, your Pet must be Spring Themed.

3. When posting your Pet, you must also include what the inspiration is. If you fail to include this in your post, your entry WILL NOT QUALIFY.

4. Please post ONLY ONE image. You may use any species.

Note: This includes posting both Male and Female versions; you must pick the one that you want!

5. Your Pet MUST HAVE EXACTLY 3-VISIBLE TRAITS. A Trait counts as either a Gene or a Mutation. It cannot have any Carried Traits.

6. This contest is over at the end of the Spring Festival 2020. Any entries posted after this time will not qualify.


Prizes

Everyone who participates and has a qualifying entry will be put into a drawing. Whomever's name is randomly drawn from the list will have their Spring Pet created for them. There will only be one winner from this contest. Good luck and have fun!


Additional Resources

Guides on how to post images in threads:
https://www.sylestia.com/forums/?thread=24484
https://www.sylestia.com/forums/?thread=14143
Skor
Level 70
Grand Protector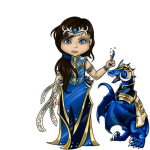 Joined: 6/26/2018
Threads: 33
Posts: 795
Posted: 5/24/2020 at 7:53 PM
Post #2
Based on the Magpie Columbine flower!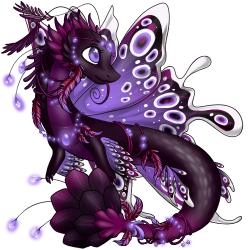 NeonNy
Level 70
Trickster
Joined: 7/13/2019
Threads: 52
Posts: 868
Posted: 5/24/2020 at 7:56 PM
Post #3
Raspberry Vul!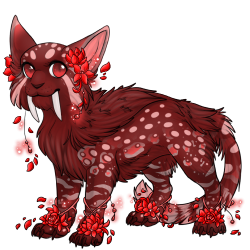 Inspiration
Edited By NeonNy on 5/31/2020 at 12:38 PM.
Luminescentcrystal
Level 70
The Kind-Hearted
Joined: 6/11/2018
Threads: 178
Posts: 1,111
Posted: 5/24/2020 at 7:56 PM
Post #4
Serene Lilly Zolnixi


Edited By Luminescentcrystal on 5/24/2020 at 7:56 PM.
Lanfear
Level 70
Fancy Pants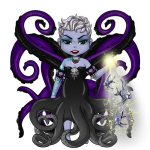 Joined: 5/9/2015
Threads: 303
Posts: 2,280
Posted: 5/24/2020 at 7:57 PM
Post #5
Spring Rain Nephini---because my state cant make up its mind about the weather, and when it rains, it pours.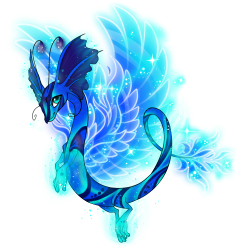 Edited By Winnowill on 5/24/2020 at 7:57 PM.
Animaspectra
Level 70
The Perfectionist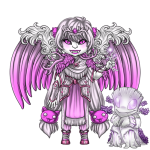 Joined: 2/8/2019
Threads: 41
Posts: 3,712
Posted: 5/24/2020 at 7:57 PM
Post #6
Um, I don't know if i'm supposed to ping, but I have a question.

Is Spring Blossoms allowed for use?
Koterfaye
Level 70
High Priest
Joined: 2/11/2017
Threads: 60
Posts: 1,023
Posted: 5/24/2020 at 7:58 PM
Post #7
Fairytale Garden

My inspiration are the cute fairy like gardens I see around my town in spring, along with some fun magical like colors that I associate with spring.


Edited By Koterfaye on 5/31/2020 at 9:13 PM.
Agilupora
Level 70
High Warlord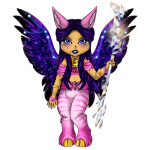 Joined: 11/18/2018
Threads: 10
Posts: 347
Posted: 5/24/2020 at 8:01 PM
Post #8
Dusk Flower Puffadore




The puff is based on a very specific photograph, Flowers in the Night by Ramon Martinez. I'm not exaclty sure what the exact kind of flower in the photo is, but when it's just turning dark after it's been a rainy spring day, the flowers sometimes seem to glow and its really pretty.
GoldGryphon
Level 70
Guardian of the Realm
Joined: 1/28/2014
Threads: 72
Posts: 3,926
Posted: 5/24/2020 at 8:01 PM
Post #9
This was inspired by a trip to a daylily farm in Vermont, absolutely gorgeous! All the pinks, yellows, greens... so many other colors as well!


Daylily Valley Aeridini

Edited By GoldGryphon on 6/21/2020 at 10:08 AM.
Mikazukichan
Level 70
The Artistic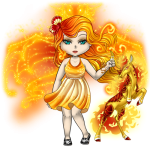 Joined: 1/28/2014
Threads: 259
Posts: 7,703
Posted: 5/24/2020 at 8:03 PM
Post #10
Inspiration: Daffodils!


Go to Page:
1, 2, 3... 21, 22, 23
Go to Top
This Page loaded in 0.017 seconds.
Terms of Service | Privacy Policy | Contact Us | Credits | Job Opportunities
© Copyright 2011-2020 Sylestia Games LLC.
All names and logos associated with Sylestia are Trademarks of Sylestia Games LLC.
All other trademarks are the property of their respective owners.
For questions, comments, or concerns please email at Support@Sylestia.com.