Overview
Stables
Hatchery
Inventory
Wardrobe
Referrals
Settings
Seasonal Festival
World Map
Generator
Breeding Grounds
Nurturing Grounds
Party
Task Log
Mission Log
Quest Log
Player Trades
Trade Broker
Currency Exchange
Eggling Auction
Pick A Door
Official Games
Un-Official Games
Jinxie's Jamboree
Festival Shop
Diamond Shop
Avatar Shop
Scale Shop
Inbox
Forums
Community Polls
Advanced Search
February 22nd, 2020

199 Online
10:49 PM
Advanced Search
Active Players on Sylestia
Category
Total
Yesterday
Players
6,886
968
Sylestia Pet Data
Category
Total
Yesterday
Pets
5,474,412
1,611
Generated
404,480
91
Captured
847,447
209
Bred
4,222,485
1,311
Statistics updated daily at midnight
Recent Announcements
Thread
Posted
Week of Love Overview Feb 13 New Feature: Nurturing.. Feb 9 Winter Festival Pet Tr.. Dec 26 Winter Festival Diamon.. Dec 23 Winter Festival Overvi.. Dec 22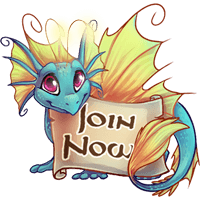 Forum Index > Q&A (Newbie Friendly) > About Me Code on Profiles - How to do st...
Page 1
Author
Thread Post
SheVampire
Level 70
Trickster
Joined: 8/4/2014
Threads: 266
Posts: 2,331
Posted: 9/11/2019 at 8:43 PM
Post #1
What is the code used for the About Me section on our profiles?

I want to strike through some text on my profile but can't get it to work.

I've tried [strike]text[/strike], [s]text[/s] and [ str ]text[ / str]. I can't get any to work.

Is there a way to do this? Thanks.
Taylorliu
Level 64
The Kind-Hearted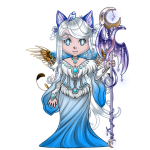 Joined: 9/5/2018
Threads: 34
Posts: 1,599
Posted: 9/15/2019 at 12:28 PM
Post #2

I had the same problem. (I don't think codes work on the profile page...)

Orcastration
Level 70
Sylestiologist
Joined: 11/1/2018
Threads: 230
Posts: 24,340
Posted: 9/15/2019 at 3:28 PM
Post #3
They work.
But the code doens't work.
The others work fine though-see my profile for example (urls, bolds, etc)
Orcastration
Level 70
Sylestiologist
Joined: 11/1/2018
Threads: 230
Posts: 24,340
Posted: 9/15/2019 at 3:29 PM
Post #4
ping
Go to Top
This Page loaded in 0.007 seconds.
Terms of Service | Privacy Policy | Contact Us | Credits
© Copyright 2011-2020 Sylestia Games LLC.
All names and logos associated with Sylestia are Trademarks of Sylestia Games LLC.
All other trademarks are the property of their respective owners.
For questions, comments, or concerns please email at Support@Sylestia.com.