Overview
Stables
Hatchery
Inventory
Wardrobe
Referrals
Settings
Seasonal Festival
World Map
Generator
Breeding Grounds
Party
Task Log
Mission Log
Quest Log
Player Trades
Trade Broker
Currency Exchange
Eggling Auction
Pick A Door
Official Games
Un-Official Games
Jinxie's Jamboree
Festival Shop
Diamond Shop
Avatar Shop
Scale Shop
Inbox
Forums
Community Polls
November 15th, 2019

287 Online
4:49 PM
Advanced Search
Active Players on Sylestia
Category
Total
Yesterday
Players
7,267
1,139
Sylestia Pet Data
Category
Total
Yesterday
Pets
5,278,404
3,024
Generated
378,096
336
Captured
813,822
555
Bred
4,086,486
2,133
Statistics updated daily at midnight
Recent Announcements
Thread
Posted
The Maws of Madness Nov 11 Double Experience Week.. Oct 25 Fall Festival Diamond.. Oct 25 Fall Festival Overview Oct 25 Site Downtime - 10/25.. Oct 24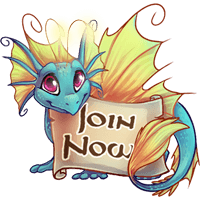 Forum Index > News and Announcements > Summer Festival Pet Traits
Page 3
1, 2, 3
Go to Page:
Author
Thread Post
Rubynightshade
Level 66
The Sweet Tooth
Joined: 8/20/2019
Threads: 2
Posts: 13
Posted: 8/26/2019 at 9:09 AM
Post #21
Gorgeous!!! I'm in love with the Lupora Fire dancer traits!
Edited By Rubynightshade on 8/26/2019 at 9:10 AM.
Pnguin
Level 41
Trickster
Joined: 11/13/2016
Threads: 55
Posts: 420
Posted: 8/27/2019 at 1:29 PM
Post #22
im always so confused, how do you get these?
Somneli
Level 70
The Perfectionist
Joined: 1/9/2016
Threads: 75
Posts: 2,440
Posted: 8/27/2019 at 2:19 PM
Post #23
The lup and ligh restricted sets: you must sculpt a catalyst from their respective majestic themes. There are also disruptors in the diamond shop that can grant one of the traits to a pet outside the majestic theme.

The other traits aren't restricted, so you can find them on tamed pets, mutate them, possibly get them on normal sculpting themes, etc.
Pnguin
Level 41
Trickster
Joined: 11/13/2016
Threads: 55
Posts: 420
Posted: 8/27/2019 at 2:37 PM
Post #24
but how does one get the themes, traits? do you hae tobuy them, catch a pet with them, or figure it out or
Somneli
Level 70
The Perfectionist
Joined: 1/9/2016
Threads: 75
Posts: 2,440
Posted: 8/27/2019 at 4:36 PM
Post #25
If you find (in the fest zone or from seeking) or buy (from fest shop or dia shop) a Mystery Catalyst or a Majestic Catalyst, you could get a majestic catalyst to get the restricted traits.

As I said before, the non-restricted traits on this thread can be caught on wild pets or possibly gotten at random on a sculpted pet.
Go to Page:
1, 2, 3
Go to Top
This Page loaded in 0.009 seconds.
Terms of Service | Privacy Policy | Contact Us | Credits
© Copyright 2011-2019 Sylestia Games LLC.
All names and logos associated with Sylestia are Trademarks of Sylestia Games LLC.
All other trademarks are the property of their respective owners.
For questions, comments, or concerns please email at Support@Sylestia.com.