Overview
Stables
Hatchery
Inventory
Wardrobe
Referrals
Settings
Seasonal Festival
World Map
Generator
Breeding Grounds
Party
Task Log
Mission Log
Quest Log
Player Trades
Trade Broker
Currency Exchange
Eggling Auction
Pick A Door
Official Games
Un-Official Games
Jinxie's Jamboree
Festival Shop
Diamond Shop
Avatar Shop
Scale Shop
Inbox
Forums
Community Polls
November 20th, 2019

280 Online
3:45 PM
Advanced Search
Active Players on Sylestia
Category
Total
Yesterday
Players
7,321
1,134
Sylestia Pet Data
Category
Total
Yesterday
Pets
5,289,644
1,990
Generated
380,028
561
Captured
816,413
496
Bred
4,093,203
933
Statistics updated daily at midnight
Recent Announcements
Thread
Posted
The Maws of Madness Nov 11 Double Experience Week.. Oct 25 Fall Festival Diamond.. Oct 25 Fall Festival Overview Oct 25 Site Downtime - 10/25.. Oct 24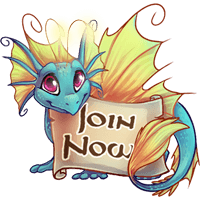 Forum Index > Bug Reporting > Lost Supplies hound me in the caverns!
Page 1
Author
Thread Post
Elise
Level 70
Warden of Umbra
Joined: 6/11/2014
Threads: 93
Posts: 703
Posted: 7/11/2019 at 11:17 AM
Post #1
I'm in the Forgotten Caves, and I keep running into Lost Supplies, which I load in my pack, then the log says the task is at 1/3, each time - if I pick 2 crates, it always says the task is at 1/3.
Moreover, that particular task is NOT in what I have to do today.

Yesterday, the same happened.

Something to look into?
Krinadon
Level 70
Guardian of the Realm
Site Administrator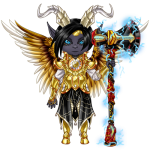 Joined: 12/17/2012
Threads: 785
Posts: 11,537
Posted: 7/11/2019 at 11:48 AM
Post #2
There seems to be an issue with that task massively duplicating spawn coords for players. I will have to investigate and figure out what exactly is going on. But that's the issue here for you - it's still allocated to a bunch of spawn locations which is not how it's supposed to work at all.

I removed them for you so you should be okay for now. But it's still a global issue I'll have to figure out.
Edited By Krinadon on 7/11/2019 at 1:06 PM.
Elise
Level 70
Warden of Umbra
Joined: 6/11/2014
Threads: 93
Posts: 703
Posted: 7/11/2019 at 12:52 PM
Post #3
Thank you Krin!
Go to Top
This Page loaded in 0.009 seconds.
Terms of Service | Privacy Policy | Contact Us | Credits
© Copyright 2011-2019 Sylestia Games LLC.
All names and logos associated with Sylestia are Trademarks of Sylestia Games LLC.
All other trademarks are the property of their respective owners.
For questions, comments, or concerns please email at Support@Sylestia.com.