Overview
Stables
Hatchery
Inventory
Wardrobe
Referrals
Settings
Seasonal Festival
World Map
Generator
Breeding Grounds
Party
Task Log
Mission Log
Quest Log
Player Trades
Trade Broker
Currency Exchange
Eggling Auction
Pick A Door
Official Games
Un-Official Games
Jinxie's Jamboree
Festival Shop
Diamond Shop
Avatar Shop
Scale Shop
Inbox
Forums
Community Polls
October 21st, 2019

59 Online
6:27 AM
Advanced Search
Active Players on Sylestia
Category
Total
Yesterday
Players
6,626
875
Sylestia Pet Data
Category
Total
Yesterday
Pets
5,217,218
1,140
Generated
370,997
26
Captured
797,662
138
Bred
4,048,559
976
Statistics updated daily at midnight
Recent Announcements
Thread
Posted
Expired Currency Oct 20 Wardrobe Update Now Li.. Oct 18 Site Downtime - 10/18.. Oct 18 Upcoming Wardrobe Swit.. Oct 14 Regarding Advancement.. Oct 9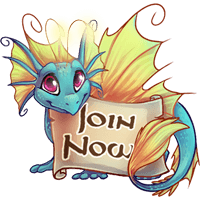 Forum Index > Games, Contests, and Giveaways > Song Themed Sylesti Contest
Page 1
1, 2, 3
Go to Page:
Author
Thread Post
Darktempestshadow
Level 28
Eggcellent Designer
Joined: 3/11/2019
Threads: 122
Posts: 1,023
Posted: 7/4/2019 at 12:32 AM
Post #1
Prizes-
If you received a PM that you won then here are the prizes. Choose from the list depending on what place you got. Choose the amount you are provided:
1st Place Winner: Choose 2
Cute Witch Zolnixi, Lost Soul Bulbori, and a Mango Morkko
2nd Place Winner: Choose 1
Oriole Zolnixi, Frosty Eve Zolnixi
3rd Place Winner: Choose 1
Dusky Dawn Zolnixi, Volcanic Glass Zolnixi
4th Place Winner
White Sands Kelpari

-Make a design based off a song
-Make sure you include some of the song lyrics, the creators, and the song name
-Don't steal designs
-Anyone can join
-Deadline is 7/9/19
-All designs must be turned in by the deadline or they will not count
-The winners will receive prizes
-Please include both the male and female

I will provide the prizes in a second :)
First Place
Pirana with Fireworks by Katy Perry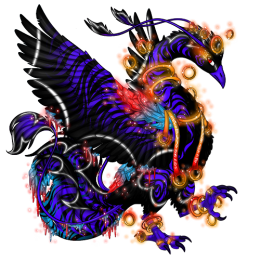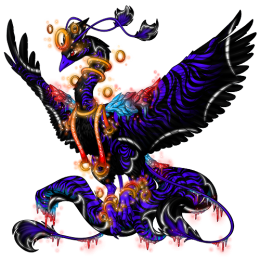 Second Place
Beastaj with Music Box Blues by Trans-Siberian Orchestra


Third Place
Bluestar415 with Time Keeps Running by Get Scared


Fourth Place
Sunriseland with Secrets Can Haunt


Example-
Credit: Francis Scott Key
Name: The Star-Spangled Banner

Oh, say can you see, by the dawn's early light
What so proudly we hailed at the twilight's last gleaming
Whose broad stripes and bright stars, thro' the perilous fight
O'er the ramparts we watched, were so gallantly streaming
And the rockers' red glare, the bombs bursting in air
Gave proof thro' the night that our flag was still there
O say, does that star spangled banner yet wave
O'er the land of the free and the home of the brave


Edited By Cherrypotato on 7/10/2019 at 9:57 AM.
Spiritbeast
Level 70
Guardian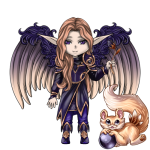 Joined: 2/2/2019
Threads: 16
Posts: 262
Posted: 7/4/2019 at 2:55 PM
Post #2
Song: Comfort Eagle
Artist: Cake
Now today is tomorrow, and tomorrow today
And yesterday is weaving in and out
And the fluffy white lines that the airplane leaves behind
Are drifting right in front of the waning of the moon.
He is handling the money, he is serving the food.
He knows about your party, he is calling you "Dude"
-=-=-=-=-=-=-=-=-=-=-=-=-=-=-=-=-=-=-=-=-=-=-=-=-=-=-=-=-=-=-=-=-=-=-=-=-=-

Song: Little Wonders
Artist: Rob Thomas

Our lives are made in these small hours.
These little wonders, these twists & turns of fate.
Time falls away, but these small hours,
These small hours still remain.
All of my regret will wash away some how,
But I can not forget the way I feel right now.

-=-=-=-=-=-=-=-=-=-=-=-=-=-=-=-=-=-=-=-=-=-=-=-=-=-=-=-=-=-=-=-=-=-=-=-=-=-
Song: Music Box Blues
Artist: Trans-Siberian Orchestra

But all these things are now long gone
And not to be wished upon again .
But the music box continues to turn
The candle in the window continues to burn,
But I know they're just memories
Like Christmas past and you and me.
-=-=-=-=-=-=-=-=-=-=-=-=-=-=-=-=-=-=-=-=-=-=-=-=-=-=-=-=-=-=-=-=-=-=-=-=-=-
Song: Sugar Skulls
Artist: Envy On The Coast

So tell the martyrs to wait at the gate
This is an actual case of the truth,
At least that's what they call it these days.
So tell your brothers and sisters to wait
'Cause love is nothing to waste
And I swore, never your heart shall I break
Edited By Beastaj on 7/7/2019 at 1:14 PM.
Spiritbeast
Level 70
Guardian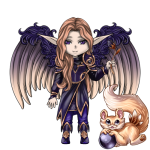 Joined: 2/2/2019
Threads: 16
Posts: 262
Posted: 7/4/2019 at 2:55 PM
Post #3
ignore, this. my computer glitched and posted the same thing twice. Sorry D:
Edited By Beastaj on 7/4/2019 at 2:56 PM.
Pirana
Level 68
Stocking Stuffer
Joined: 5/12/2016
Threads: 99
Posts: 3,841
Posted: 7/4/2019 at 3:08 PM
Post #4
As soon as I saw that more than 1 could be made I went straight to the generator XD


Design 1:
Song: Angel with a Shotgun
Artist: The Cab

They say before you start a war
You better know what you're fighting for
Well baby, you are all that I adore
If love is what you need, a soldier I will be
I'm an angel with a shotgun
Fighting til' the wars won
I don't care if heaven won't take me back
I'll throw away my faith, babe, just to keep you safe
Don't you know you're everything I have?
And I, wanna live, not just survive, tonight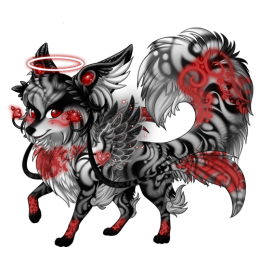 Design 2:
Song: The Boy Who Murdered Love
Artist: Diana Vickers

And the stars turn into fire
And the roses change from red to black
You encourage my desire
Then you put the arrow in my back
Shot shot shot shot shot like a bullet
Stop stop stop stop stop oh you love it
No no no no no now you've done it
You're The Boy Who Murdered Love
Love love love love
You're The Boy Who Murdered Love
Design 3:
Song: Battle Scars
Artist: Guy Sebastian and Lupe Flasco

You shouldn't have but you said it
It shouldn't have happened but you let it
Now you're down on the ground screaming medic
The only thing that comes is the post-traumatic stresses
Shields, body armours and vests
Don't properly work, that's why you're in a locker full of hurt
The enemy within and all the fires from your friends
The best medicine is to probably just let her win
Design 4:
Song: Fireworks
Artist: Katy Perry

You just gotta ignite the light
And let it shine
Just own the night
Like the Fourth of July
'Cause baby you're a firework
Come on show 'em what your worth
Make 'em go "Oh, oh, oh!"
As you shoot across the sky-y-y
Baby you're a firework
Come on let your colors burst
Make 'em go "Oh, oh, oh!"
You're gonna leave 'em fallin' down down down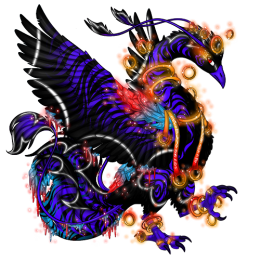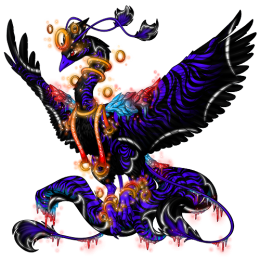 Edited By Pirana on 7/5/2019 at 5:46 AM.
Snilverslake
Level 61
High Priest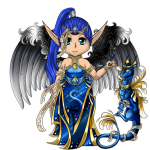 Joined: 6/25/2018
Threads: 91
Posts: 1,559
Posted: 7/4/2019 at 3:37 PM
Post #5
Credit:Skillet
Song name:Monster

This secret side of me
I never let you see
I keep it caged but I can't control it
So stay away from me
the beast is ugly
I feel the rage and I just can't hold it
Its scratching on the walls
in the closet in the halls
It comes awake and I cant control it



Puppywithwings
Level 17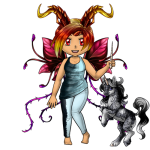 Joined: 8/31/2018
Threads: 58
Posts: 300
Posted: 7/4/2019 at 4:37 PM
Post #6
Song: Mad hatter
Creator: Melanie martinez

My friends dont walk, they run..
Skinny dipping rabbit holes for fun..
Poppin, poppin, balloons with guns..
Getting hiigh off helium
We paint white roses red,
Each shade from a different persons head.
This dream, dream is a killer,
Getting (shouldnt say) with a blue caterpillar

Edited By Puppywithwings on 7/4/2019 at 4:40 PM.
Limor
Level 70
The Kind-Hearted
Joined: 7/5/2016
Threads: 226
Posts: 16,420
Posted: 7/4/2019 at 5:50 PM
Post #7
I adore that song,, don't see many other people liking it
Limor
Level 70
The Kind-Hearted
Joined: 7/5/2016
Threads: 226
Posts: 16,420
Posted: 7/4/2019 at 6:03 PM
Post #8
Song Ugly Cherries
Artist PWR BTTM

My girl gets scared
can't take him anywhere

every time he goes outside
he runs his mouth then he runs and hides
All day and night
Ugly cherries bona fide
All day and night

My girl's so sad
Every thing I give him makes him mad
he cries and and cries til his eyes are red
two ugly cherries up in his head

like, he's all right, all right
all right, he's all right
he's all right...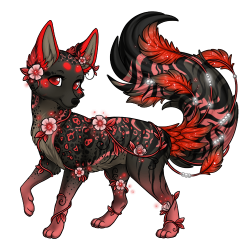 Song Tuesday Morning
Artist The Pogues

I thought of you today
I dreamt you were dressed in mourning

But I knew that you
With your heart beating
And your eyes shining
Would be dreaming of me
Lying with you
On a Tuesday morning

I fell through the window
And I found that I was still breathing
I thought of tomorrow
And the fear that you might leave me

I thought of tomorrow
And I wished it was Monday morning




Song Dirty Old Town
Artist The Pogues

I met my love by the gas works wall
Dreamed a dream by the old canal
I kissed my girl by the factory wall
Dirty old town
Dirty old town

Clouds are drifting across the moon
Cats are prowling on their beat
Spring's a girl from the streets at night
Dirty old town
Dirty old town

I heard a siren from the docks
Saw a train set the night on fire
I smelled the spring on the smoky wind
Dirty old town
Dirty old town




Song Just like Heaven
Artist The Cure

Spinning on that dizzy edge
Kissed her face and kissed her head
Dreamed of all the different ways, I had to make her glow
Why are you so far away she said
Why won't you ever know that I'm in love with you?
That I'm in love with you?

You, soft and only, you lost and lonely
You, strange as angels
Dancing in the deepest oceans
Twisting in the water
You're just like a dream
You're just like a dream


Edited By Limor on 7/5/2019 at 2:28 AM.
Darktempestshadow
Level 28
Eggcellent Designer
Joined: 3/11/2019
Threads: 122
Posts: 1,023
Posted: 7/4/2019 at 8:22 PM
Post #9
1. It's ok sometimes my does that
2. Yes you can totally do more than one. The limit is 4 :)
Darktempestshadow
Level 28
Eggcellent Designer
Joined: 3/11/2019
Threads: 122
Posts: 1,023
Posted: 7/4/2019 at 8:42 PM
Post #10
I know all of those songs and like almost all of them ^-^
Keep up the good work :)
Go to Page:
1, 2, 3
Go to Top
This Page loaded in 0.015 seconds.
Terms of Service | Privacy Policy | Contact Us | Credits
© Copyright 2011-2019 Sylestia Games LLC.
All names and logos associated with Sylestia are Trademarks of Sylestia Games LLC.
All other trademarks are the property of their respective owners.
For questions, comments, or concerns please email at Support@Sylestia.com.