Overview
Stables
Hatchery
Inventory
Wardrobe
Referrals
Settings
Seasonal Festival
World Map
Generator
Breeding Grounds
Party
Task Log
Mission Log
Quest Log
Player Trades
Trade Broker
Currency Exchange
Eggling Auction
Pick A Door
Official Games
Un-Official Games
Jinxie's Jamboree
Festival Shop
Diamond Shop
Avatar Shop
Scale Shop
Inbox
Forums
Community Polls
November 20th, 2019

289 Online
4:58 PM
Advanced Search
Active Players on Sylestia
Category
Total
Yesterday
Players
7,321
1,134
Sylestia Pet Data
Category
Total
Yesterday
Pets
5,289,644
1,990
Generated
380,028
561
Captured
816,413
496
Bred
4,093,203
933
Statistics updated daily at midnight
Recent Announcements
Thread
Posted
The Maws of Madness Nov 11 Double Experience Week.. Oct 25 Fall Festival Diamond.. Oct 25 Fall Festival Overview Oct 25 Site Downtime - 10/25.. Oct 24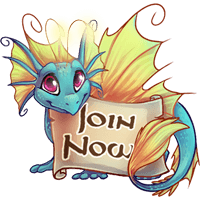 Forum Index > Games, Contests, and Giveaways > Sylesti Couture Ultimate Designer's...
Page 1
Author
Thread Post
Aspheera
Level 69
Majestic Sculptor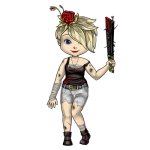 Joined: 6/6/2018
Threads: 37
Posts: 382
Posted: 6/19/2019 at 10:58 PM
Post #1
Sylesti Couture Ultimate Designer's Challenge: Challenge #2



Sorry guys for the long wait. I had an allergic reation that lasted 7 days and I couldn't be on for more than 10 minutes at a time. So here is the new challenge, but first....

Congratulations to:

1. Smolblu with Flowering Field (Nature)

2. Sarcelle with Metal
3. Limor with Nature


You are moving on to the next round. As well as:
Silverstrike32
Wolvesofdeltorra
Bellamastiff
Auraknite
Sairento
Rillamar
CeruleanCrow
Annoyed
Fernwolf
Superocelot02
Firegem1401
Orca2Whale
Starpup5
Encryption
Polarisapogee

Unfortunately we have to say good-bye to;
Waterfire102

Please PM me for your prize Waterfire102.



ALL ABOUT ME
For this next challenge, we want to know what you would look like as a Sylesti. Let your personality shine through the sylesti you create this week. Try to go deep and find what truly describes you, then turn it in to a fun design. Make it as simple or as detailed as you like. There is no stopping your imagination.


Rules For This Round

1. The most important rule. Absolutely NO STEALING DESIGNS!! You will be disqualified immediately if you steal a design. It is rude, disrespectful and unacceptable. You must create the design by yourself

2. You must PM me with your submission. If you post it on the forum that design will not qualify.

3. You can only submit up to two designs

4. All requirements must be met. Failure to do so means your entry will not count.

5. All submissions must be turned in by June 25th, 2019





Don't forget to have fun :) PM me with any questions!
Edited By Lively on 6/20/2019 at 12:01 AM.
Orca2Whale
Level 70
Benevolent Brewer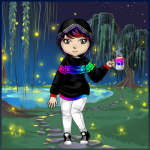 Joined: 11/1/2018
Threads: 206
Posts: 23,112
Posted: 6/19/2019 at 10:59 PM
Post #2
gotta remind self...
Fernwolf
Level 70
The Sweet Tooth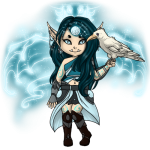 Joined: 3/3/2019
Threads: 32
Posts: 1,781
Posted: 6/19/2019 at 11:42 PM
Post #3
Reminder
Superocelot02
Level 42
The Tender
Joined: 11/10/2018
Threads: 74
Posts: 2,432
Posted: 6/22/2019 at 11:38 AM
Post #4
Ignore this.
Edited By Superocelot02 on 6/22/2019 at 11:40 AM.
Aspheera
Level 69
Majestic Sculptor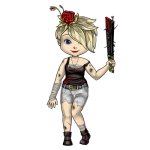 Joined: 6/6/2018
Threads: 37
Posts: 382
Posted: 6/30/2019 at 4:19 AM
Post #5
If you were pinged, I have not received a submission from you. It is well past the deadline and I've given you enough time to submit. Please have your designs PMed to me by 10:00pm on Monday so we can continue or unfortunately I will have to disqualify you.

If there is a misunderstanding or any questions concerning this, please PM me. Thank you and good luck!
Encryption
Level 70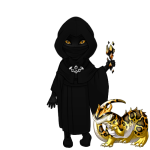 Joined: 6/24/2018
Threads: 25
Posts: 851
Posted: 7/11/2019 at 12:29 AM
Post #6
its been way past june 25 by now...???
Starpup5
Level 70
The Kind-Hearted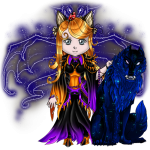 Joined: 3/11/2018
Threads: 43
Posts: 20,793
Posted: 7/11/2019 at 12:38 AM
Post #7
Lively I did sent the submition a days after the challenge started and never recived the ping until I clicked on this thread to see you pinged me. Sorry for the misunderstanding and hope you feel better soon.
Encryption
Level 70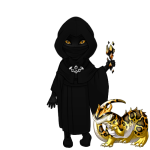 Joined: 6/24/2018
Threads: 25
Posts: 851
Posted: 7/12/2019 at 12:34 PM
Post #8
did you forget about your own contest or are you just ignoring me? youve been back and active for awhile now. i see you posted in the forums, making new designs sp clearly its not like you have problems to deal w/ irl again.

deadlines are called deadlines for a reason. if you sent a reminder ping to people who didnt submit anything out a day before the due date it would be better, instead of extending it for so long.
Go to Top
This Page loaded in 0.008 seconds.
Terms of Service | Privacy Policy | Contact Us | Credits
© Copyright 2011-2019 Sylestia Games LLC.
All names and logos associated with Sylestia are Trademarks of Sylestia Games LLC.
All other trademarks are the property of their respective owners.
For questions, comments, or concerns please email at Support@Sylestia.com.