Overview
Stables
Hatchery
Inventory
Wardrobe
Referrals
Settings
Seasonal Festival
World Map
Generator
Breeding Grounds
Party
Task Log
Mission Log
Quest Log
Player Trades
Trade Broker
Currency Exchange
Eggling Auction
Pick A Door
Official Games
Un-Official Games
Jinxie's Jamboree
Festival Shop
Diamond Shop
Avatar Shop
Scale Shop
Inbox
Forums
Community Polls
November 11th, 2019

343 Online
3:55 PM
Advanced Search
Active Players on Sylestia
Category
Total
Yesterday
Players
7,210
1,165
Sylestia Pet Data
Category
Total
Yesterday
Pets
5,268,006
2,796
Generated
376,676
396
Captured
811,487
598
Bred
4,079,843
1,802
Statistics updated daily at midnight
Recent Announcements
Thread
Posted
The Maws of Madness Nov 11 Double Experience Week.. Oct 25 Fall Festival Diamond.. Oct 25 Fall Festival Overview Oct 25 Site Downtime - 10/25.. Oct 24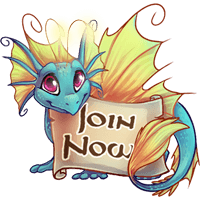 Forum Index > Games, Contests, and Giveaways > PB Themed Raffle
Page 1
Author
Thread Post
Darktempestshadow
Level 29
The Kind-Hearted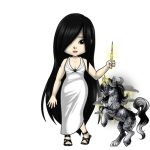 Joined: 3/11/2019
Threads: 124
Posts: 1,036
Posted: 6/12/2019 at 4:29 PM
Post #1
Player Limit: 10
You can buy multiple tickets so your name is added however many times. If you have 10 tickets your name will be added 10 times bumping your chance of winning. So how will you pay for the ticket? I will send a fairy mushroom for 100g and that will be your ticket (You can use the mushroom on pets as soon as you pay the ticket fee). Then your name will be added to the wheel. The site i'm using is called Wheel of Names. What theme are you here for? The theme of the week (Posted above the prices). Any questions or entries need to be pinged please. I have too much crap in my inbox. If you don't know how to ping then keep reading. You click/tap the @ sign under this post and make sure the ping box above the message says Cherrypotato. Then type your message in and send it. When you ping me please tell me your User ID, number of tickets, and if you want a specific gender (this will be added to the cost of your ticket fee).

Theme of the Week: Cute Witch Zolnixi
Cost:
1 Ticket- 80g per ticket
Specific Gender 50g

Players:
1.
2.
3.
4.
5.
6.
7.
8.
9.
10.
Edited By Cherrypotato on 6/12/2019 at 9:17 PM.
Zerozebra1
Level 40
Corporal
Joined: 7/2/2019
Threads: 12
Posts: 362
Posted: 7/10/2019 at 11:35 PM
Post #2
3 tickets please
AaronAmpora
Level 65
High Druid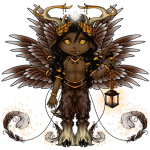 Joined: 12/26/2013
Threads: 143
Posts: 6,843
Posted: 7/11/2019 at 12:16 AM
Post #3
Is there a limit to how many tickets can be bought?
Darktempestshadow
Level 29
The Kind-Hearted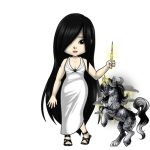 Joined: 3/11/2019
Threads: 124
Posts: 1,036
Posted: 7/11/2019 at 10:41 AM
Post #4
oof this one is over and it is old too.... sorry :)
AaronAmpora
Level 65
High Druid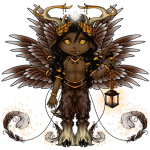 Joined: 12/26/2013
Threads: 143
Posts: 6,843
Posted: 7/11/2019 at 4:10 PM
Post #5
Ah no worries, I should have checked. Sorry. :)
Darktempestshadow
Level 29
The Kind-Hearted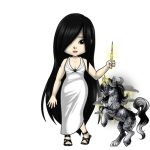 Joined: 3/11/2019
Threads: 124
Posts: 1,036
Posted: 7/12/2019 at 11:19 AM
Post #6
It's fine :)
Go to Top
This Page loaded in 0.010 seconds.
Terms of Service | Privacy Policy | Contact Us | Credits
© Copyright 2011-2019 Sylestia Games LLC.
All names and logos associated with Sylestia are Trademarks of Sylestia Games LLC.
All other trademarks are the property of their respective owners.
For questions, comments, or concerns please email at Support@Sylestia.com.