Overview
Stables
Hatchery
Inventory
Wardrobe
Referrals
Settings
Seasonal Festival
World Map
Generator
Breeding Grounds
Party
Task Log
Mission Log
Quest Log
Player Trades
Trade Broker
Currency Exchange
Eggling Auction
Pick A Door
Official Games
Un-Official Games
Jinxie's Jamboree
Festival Shop
Diamond Shop
Avatar Shop
Scale Shop
Inbox
Forums
Community Polls
September 15th, 2019

246 Online
3:15 PM
Advanced Search
Active Players on Sylestia
Category
Total
Yesterday
Players
7,262
1,051
Sylestia Pet Data
Category
Total
Yesterday
Pets
5,154,531
2,356
Generated
366,075
163
Captured
792,973
214
Bred
3,995,483
1,979
Statistics updated daily at midnight
Recent Announcements
Thread
Posted
Nytekrie Revamp Sketch.. Sep 12 Nytekrie Revamp Sketch.. Sep 10 Philter of Health and.. Aug 29 Labor Day Weekend Bonu.. Aug 28 Summer Festival Pet Tr.. Aug 23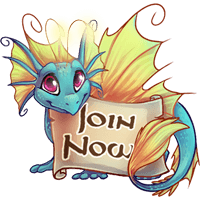 Forum Index > Player Introductions > Hello there!
Page 1
Author
Thread Post
Lifeform42
Level 15
Joined: 6/7/2019
Threads: 3
Posts: 6
Posted: 6/8/2019 at 1:06 PM
Post #1
I am new to Sylestia! I saw some ads for it on Flight Rising and decided to come try it out. So far I am enjoying it a lot and am happy to be here. If any of you have newbie tips Id absolutely love them!
Orca2Whale
Level 70
Sylestiologist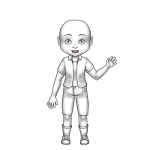 Joined: 11/1/2018
Threads: 179
Posts: 19,594
Posted: 6/8/2019 at 8:09 PM
Post #2
Welcom! If u need avi items or pets let me know. If u have questoons, just ask, peeps are nuce here.


(Sorry mobile, cant type well)




SOme tips:

1. Do not, i repeat, do not use town healers unless you want to be broke.

2. Do buy cheap high-level pets off the trade broker and set them on missions-there's a guide somewhere in the player guides forum.

3. Do use the player guides forum.

4. Do not capture and buy every pet you see. Most aren't worth what you think they are.
Galagaming
Level 64
Majestic Green Thumb
Joined: 3/19/2019
Threads: 10
Posts: 183
Posted: 6/11/2019 at 8:23 AM
Post #3
Heyo!

Thought I would check this out and well I do say you came the same way I did, off an ad!

I don't remember what site I was on... But ad popped up and I was like, "Hey this looks cool! I might look at it!" And me being me I just get addicted to these sort of games so quickly.

Anyway, I think I've done a lot of chattering (as I do) and before I go I just want to say I am as good a listener as a talker, so if you need someone to talk to, or if you have a problem, you can just pm
me (pretty sure it means Private Message) from the inbox (or ask the forums... that helps too).

I should stop...
Bai!
Youngthuggirlz
Level 61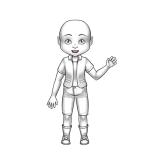 Joined: 6/8/2019
Threads: 5
Posts: 79
Posted: 6/12/2019 at 11:47 AM
Post #4
Henlo! I'm new just the same as you, I was kinda bored and looked up other virtual pet sites and found a redditor who posted a smol list, and Sylestia was on it, so I came over for a try. Tbh I think I have another acc floating around somewhere but I'm scared to find it cos you're not supposed to have two accs here and I dunno what I'd do with it.

Very fun game, still learning the ropes but I think I've got a pretty good handle on it. When you can do missions, try to do those as much as you can with spare pets while you adventure, they're worth it. Also, expand your party as soon as you can and expand your mission limit as soon as you can. And like the post one post above me says, the plaza healer is a scam, you can buy revival draughts and potions for at least half the cost of healing all your pets to full...tho, if you're not up to spending your hard earned money, don't get your pets knocked out, when they're too low on health you can leave the site and fiddle around for a bit irl or on other games until your pets slowly fully heal.
Orca2Whale
Level 70
Sylestiologist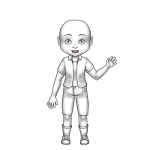 Joined: 11/1/2018
Threads: 179
Posts: 19,594
Posted: 6/12/2019 at 1:05 PM
Post #5
You can aks Krin to deactivate your old one or this account

Whichever works

Just pm him and tell him it actualy happens more then you'd think so im sure he'll understand
Edited By Orca2Whale on 6/12/2019 at 1:06 PM.
Youngthuggirlz
Level 61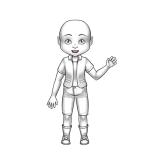 Joined: 6/8/2019
Threads: 5
Posts: 79
Posted: 6/13/2019 at 10:02 AM
Post #6
Thanks, I sent him a PM and dug up the old acc info just in case he needed it.
Go to Top
This Page loaded in 0.005 seconds.
Terms of Service | Privacy Policy | Contact Us | Credits
© Copyright 2011-2019 Sylestia Games LLC.
All names and logos associated with Sylestia are Trademarks of Sylestia Games LLC.
All other trademarks are the property of their respective owners.
For questions, comments, or concerns please email at Support@Sylestia.com.