Overview
Stables
Hatchery
Inventory
Wardrobe
Referrals
Settings
Seasonal Festival
World Map
Generator
Breeding Grounds
Nurturing Grounds
Party
Task Log
Mission Log
Quest Log
Player Trades
Trade Broker
Currency Exchange
Eggling Auction
Pick A Door
Official Games
Un-Official Games
Jinxie's Jamboree
Festival Shop
Diamond Shop
Avatar Shop
Scale Shop
Inbox
Forums
Community Polls
Advanced Search
April 9th, 2020

174 Online
1:14 PM
Advanced Search
Active Players on Sylestia
Category
Total
Yesterday
Players
6,310
883
Sylestia Pet Data
Category
Total
Yesterday
Pets
5,555,377
1,719
Generated
407,611
29
Captured
855,160
124
Bred
4,292,606
1,566
Statistics updated daily at midnight
Recent Announcements
Thread
Posted
Ongoing Connection Iss.. Apr 2 Fortune Event Overview Mar 13 Week of Love Overview Feb 13 New Feature: Nurturing.. Feb 9 Winter Festival Pet Tr.. Dec 26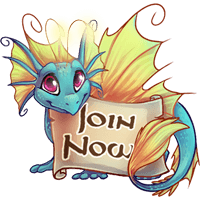 Forum Index > Official Games and Contests > 2019 Fortune Festival - Candy Guess
Page 1
1, 2, 3
Go to Page:
Author
Thread Post
Faiona
Level 64
Nature Walker
Site Administrator
Joined: 12/17/2012
Threads: 352
Posts: 4,303
Posted: 3/16/2019 at 4:43 PM
Post #1
Candy Guess


Click on the Image for a Larger Version


How to Play

All you need to do is guess what you think the correct amount of candy is in the jar!


Rules



1. After you have made your candy guess, send a PM to OfficialGames with your numbered guess as the title of the PM.

2. Please DO NOT PM me your guess!!! I will ignore it and your entry will NOT be counted. Additionally, please also do not post your guess in this thread.

3. The due date for submitting your entry is by the end of the Festival. Check the Festival Overview thread for when the official end date will be. Please note, the end date may change so you may end up with more time.


Prizes

The person/people who guess correctly or are the closest will win a prize. There can be multiple winners if multiple people guess correctly or the same closest guess.


Have fun and enjoy!

251 Candies

Soupsquid, Neonwings - Both Guessed 250 and were the closest
Edited By Faiona on 4/2/2019 at 11:27 PM.
Winnowill
Level 70
The Fortuitous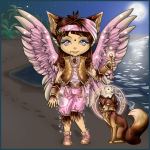 Joined: 5/9/2015
Threads: 289
Posts: 2,206
Posted: 3/16/2019 at 4:46 PM
Post #2
Oops
Edited By 8bitdiscopotato on 3/16/2019 at 4:46 PM.
Bunne
Level 70
Fancy Pants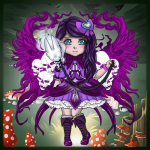 Joined: 8/2/2018
Threads: 35
Posts: 784
Posted: 3/16/2019 at 4:47 PM
Post #3
I've always been bad at these games. We'll see! :D
Arfois
Level 63
Joined: 12/21/2018
Threads: 1
Posts: 24
Posted: 3/16/2019 at 5:08 PM
Post #4
Let's check if studying math have done something useful in my life.
Sairento
Level 69
Warden of Umbra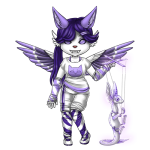 Joined: 8/24/2018
Threads: 131
Posts: 7,245
Posted: 3/16/2019 at 5:24 PM
Post #5
*sigh*
The closest Ive ever gotten to the actual number is probably 100 away from it
Animaspectra
Level 58
High Priest
Joined: 2/8/2019
Threads: 15
Posts: 1,205
Posted: 3/16/2019 at 6:01 PM
Post #6
This message has been deleted.
Flamesremoura
Level 60
Joined: 4/5/2018
Threads: 20
Posts: 271
Posted: 3/16/2019 at 6:08 PM
Post #7
Deleted
Edited By Flamesremoura on 3/17/2019 at 2:42 AM.
Encryption
Level 70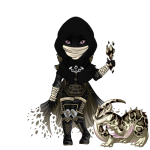 Joined: 6/24/2018
Threads: 33
Posts: 1,159
Posted: 3/16/2019 at 6:16 PM
Post #8
youre supposed to PM officialgames and not post here
Edited By Dusklash on 3/16/2019 at 6:17 PM.
Amaniii
Level 61
Trickster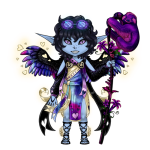 Joined: 2/4/2019
Threads: 36
Posts: 597
Posted: 3/16/2019 at 7:04 PM
Post #9
This message has been deleted.
Wolflover4
Level 42
Majestic Sculptor
Joined: 5/8/2017
Threads: 1
Posts: 9
Posted: 3/16/2019 at 8:52 PM
Post #10
i goofed
Edited By Wolflover4 on 3/18/2019 at 8:12 AM.
Go to Page:
1, 2, 3
Go to Top
This Page loaded in 0.016 seconds.
Terms of Service | Privacy Policy | Contact Us | Credits
© Copyright 2011-2020 Sylestia Games LLC.
All names and logos associated with Sylestia are Trademarks of Sylestia Games LLC.
All other trademarks are the property of their respective owners.
For questions, comments, or concerns please email at Support@Sylestia.com.