Overview
Stables
Hatchery
Inventory
Wardrobe
Referrals
Settings
Seasonal Festival
World Map
Generator
Breeding Grounds
Party
Task Log
Mission Log
Quest Log
Player Trades
Trade Broker
Currency Exchange
Eggling Auction
Pick A Door
Official Games
Un-Official Games
Jinxie's Jamboree
Festival Shop
Diamond Shop
Avatar Shop
Scale Shop
Inbox
Forums
Community Polls
April 22nd, 2019

236 Online
11:13 AM
Advanced Search

Active Players on Sylestia
Category
Total
Yesterday
Players
9,870
1,155
Sylestia Pet Data
Category
Total
Yesterday
Pets
4,822,673
2,469
Generated
333,698
69
Captured
729,684
1,011
Bred
3,759,291
1,389
Statistics updated daily at midnight
Recent Announcements
Thread
Posted
Spring Festival Overvi.. Apr 20 Ferrikki Orb Gene Upda.. Mar 29 Fortune Week Overview Mar 15 Week of Love Overview Feb 12 Site Downtime - 1/24 @.. Jan 23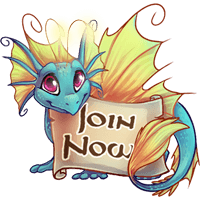 Forum Index > Find Roleplayers > Altonaux Academy
Page 3
1, 2, 3, 4, 5
Go to Page:
Author
Thread Post
M3ifwa
Level 40
Joined: 11/24/2018
Threads: 30
Posts: 1,348
Posted: 2/12/2019 at 2:52 AM
Post #21
Name: Nai (prefers 'Z' )
Age (12-16): 14
Gender:female
Element/Power: Fire
Tribe: Western
Strengths: nimble ness, quietness, stelthyness, great at hide and seek, can keep thaughts masked from mind readers.
Weaknesses: Water (obviously XD) cats (alergies) and other people
Personality: a very solo gal she will talk when needed but not any other time. She enjoys fighting and has quite a professional worksmanship with daggers and blades basically anything sharp.
Sexuality: strait
Crush: ??? (Open to anyone)
Other: she is a nice girl when you get to know her and she opens up her hart to you.

Bit of Background: parents died by fire (don't look at Nai!) Nai survived because of her uncanny control of the fire around her cradle. She was raised by a swordsman who taught her her skills with the sword. She often help re-start the forges around were she lived. By the age of 4 she was earning a lot of respect from the people around her so when she whent missing at the age of 7 everyone whent looking for her. A week later they found her tide up in the middle of a group of mercenaries the people freed her and whent back to the village. When she was 10 years of age they decided to see if they could get her to any schools all the schools said "she ain't old enouff" when she was 13 they tried again this time getting into the school. Looking at her school reports is quite sad. since she started school she started drifting farther and farther away from socialising and further and further into her study's on fine and other elements and the history of magic.
Image/Description:


(think its finished)
Edited By M3ifwa on 2/13/2019 at 3:10 AM.
M3ifwa
Level 40
Joined: 11/24/2018
Threads: 30
Posts: 1,348
Posted: 2/12/2019 at 2:52 AM
Post #22
(sorry acsadental ping)
Edited By M3ifwa on 2/12/2019 at 2:56 AM.
Orca2whale
Level 62
The Kind-Hearted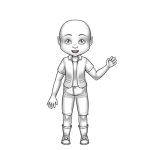 Joined: 11/1/2018
Threads: 99
Posts: 6,514
Posted: 2/12/2019 at 9:21 AM
Post #23
accepted! ;D



hey peeps gonna create RP thread but new character always welcome ;D
Oofofthelandofoof
Level 63
Trickster
Joined: 9/4/2018
Threads: 19
Posts: 1,319
Posted: 2/12/2019 at 9:36 AM
Post #24
Name: Azurian [last name unknown?]
Age (12-16): 15?
Gender: Male
Element/Power: Rainstorm, with a little extra Shadow
Tribe: He's freelance.
Strengths: Physically and mentally strong, loyal, clever
Weaknesses: He loses control of his power very easily. Because of this, he tries to avoid interaction with others. Very violent and hard to calm when aroused.
Personality: Quiet and mysterious. Not very expressive unless in anger.
Crush: Who knows?
Image/Description: Appears to be a dark angel. Wields two katanas flowing with void-like energy at all times, along with a scythe emitting similar energy on his back. He is quite tall, has somewhat long, black hair. He only wears black clothes.
Other: Sometimes disappears to who-knows-where. It's said that he can turn into a dragon with the power to destroy universes.

Story: No one exactly knows how he found his way to Altanaux Academy. His past is bloody and violent, laid with the remains of those that crossed him. In his smaller youth, knights often came across him, looking for a 'black demon'. They would not know it was him that they searched for, and now they will never search again. When he arrived to the Academy from the depths of the mountain forest, he had only but a single scar that had formed at his birth. So far, no one at the Academy has truly approached him.
Edited By Oofofthelandofoof on 2/12/2019 at 9:42 AM.
Orca2whale
Level 62
The Kind-Hearted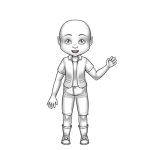 Joined: 11/1/2018
Threads: 99
Posts: 6,514
Posted: 2/12/2019 at 10:19 AM
Post #25
accepted
Dillpickle
Level 48
Joined: 1/23/2019
Threads: 3
Posts: 959
Posted: 2/12/2019 at 9:52 PM
Post #26
Name: Oakeneye apple
nickname- oak
Age 15
Gender: male
Element/Power: earth
Tribe: western
Strengths: not being social unless they are an animal or a tree but he can talk to a close friend
fighting[when needed]
Weaknessess: Talking,
Personality: loves nature and trees he can talk to trees and animals
Crush: Open
Image/Description: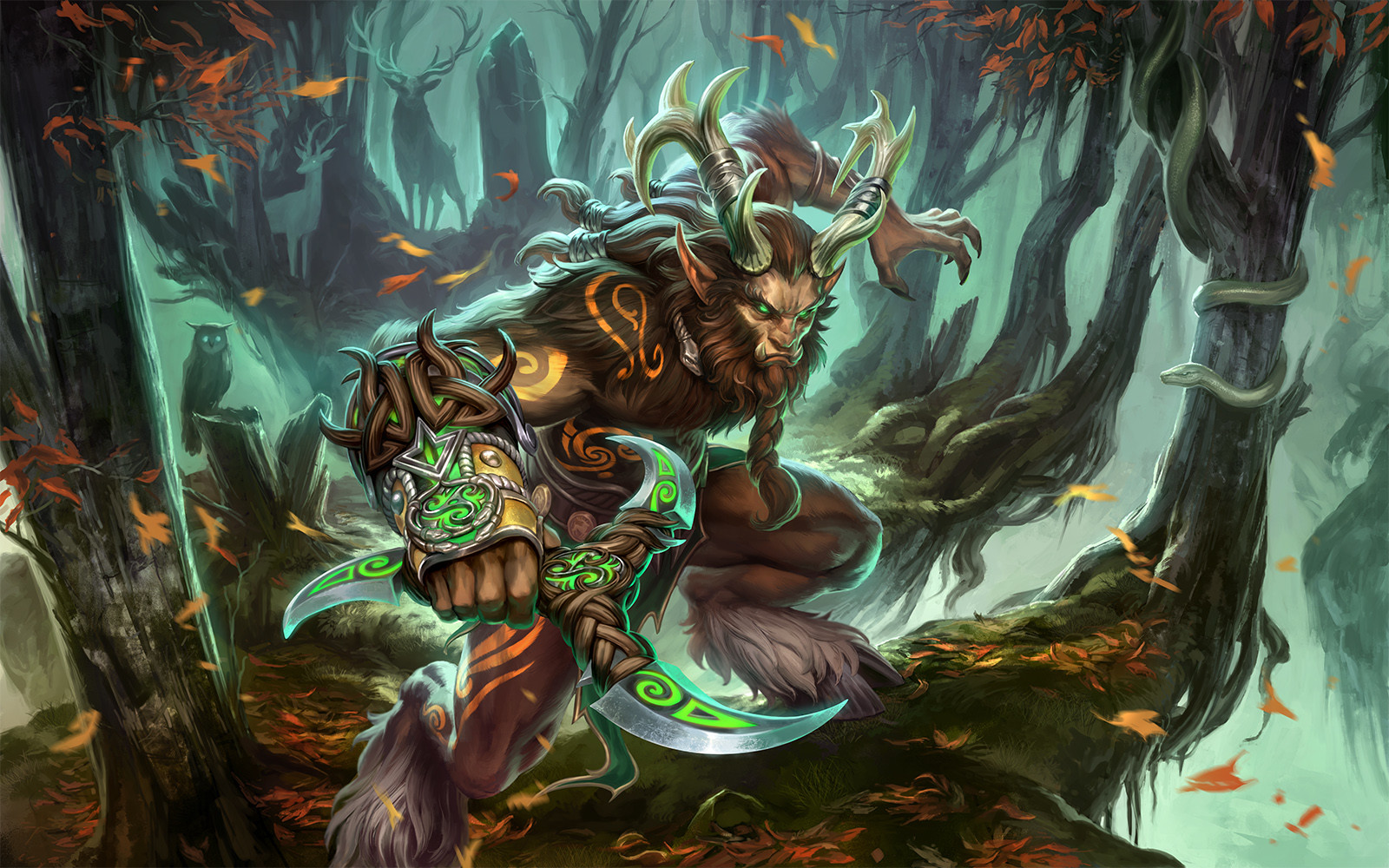 Other: he's a strong fighter if he needs to be say if his people are in danger is one one of the first on the battle field
Edited By Dillpickle on 2/12/2019 at 10:02 PM.
Orca2whale
Level 62
The Kind-Hearted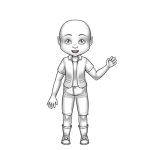 Joined: 11/1/2018
Threads: 99
Posts: 6,514
Posted: 2/12/2019 at 9:54 PM
Post #27
welcome! just go to the rp and start whenever u want!
Wolf23430
Level 60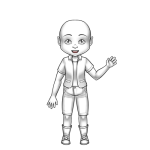 Joined: 2/7/2019
Threads: 8
Posts: 6,473
Posted: 2/13/2019 at 3:27 PM
Post #28
Name: Nike Borealis
Age (12-16): 13
Gender: Male
Element/Power: Rainstorm
Tribe: Eastern
Strengths: Good memory, he's fast, and he loves to read
Weaknesses: Water scares him (He has a harsh past), He can't be outside for long (Easily gets warm, cold, or sunburnt) and he is allergic to Roses
Personality: Shy, kind, loving
Crush: none
Image/Description: Short, pale, dark black hair and bright blue eyes, very thin (Like you can see his ribs, he eats fine he just can't get enough protein)

Other: His brother is Amun Borealis (He is the opposite of Amun)
Edited By Wolf23430 on 2/16/2019 at 7:45 PM.
Wolf23430
Level 60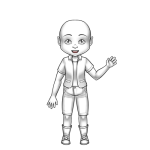 Joined: 2/7/2019
Threads: 8
Posts: 6,473
Posted: 2/14/2019 at 5:59 AM
Post #29
(Sorry forgot to Ping!)
Orca2whale
Level 62
The Kind-Hearted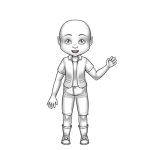 Joined: 11/1/2018
Threads: 99
Posts: 6,514
Posted: 2/14/2019 at 9:56 AM
Post #30
Rubycookie is also playing a borealis, if u two want to go sibs or not up to u:)
Go to Page:
1, 2, 3, 4, 5
Go to Top
This Page loaded in 0.010 seconds.
Terms of Service | Privacy Policy | Contact Us | Credits
© Copyright 2011-2019 Sylestia.
All names and logos associated with Sylestia are Trademarks of Sylestia.
All other trademarks are the property of their respective owners.
For questions, comments, or concerns please email at Support@Sylestia.com.