Overview
Stables
Hatchery
Inventory
Wardrobe
Referrals
Settings
Seasonal Festival
World Map
Generator
Breeding Grounds
Party
Task Log
Mission Log
Quest Log
Player Trades
Trade Broker
Currency Exchange
Eggling Auction
Pick A Door
Official Games
Un-Official Games
Jinxie's Jamboree
Festival Shop
Diamond Shop
Avatar Shop
Scale Shop
Inbox
Forums
Community Polls
September 20th, 2019

133 Online
7:25 AM
Advanced Search
Active Players on Sylestia
Category
Total
Yesterday
Players
7,241
1,092
Sylestia Pet Data
Category
Total
Yesterday
Pets
5,164,264
2,312
Generated
366,854
82
Captured
793,830
170
Bred
4,003,580
2,060
Statistics updated daily at midnight
Recent Announcements
Thread
Posted
Nytekrie Revamp Sketch.. Sep 19 Miscellaneous Updates Sep 17 Nytekrie Revamp Sketch.. Sep 12 Nytekrie Revamp Sketch.. Sep 10 Philter of Health and.. Aug 29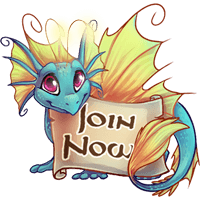 Forum Index > Official Games and Contests > 2018 Fall Festival - Pet Trait Design
Page 2
1, 2, 3... 11, 12, 13
Go to Page:
Author
Thread Post
Cian
Level 70
Guardian of the Realm
Joined: 6/15/2014
Threads: 93
Posts: 10,697
Posted: 9/10/2018 at 7:03 PM
Post #11
Ferrikki trait Leafy butterfly
It's a bit on the rough side but i try to based the leaf patern on the butterfly wings on this

Edited By Cian on 9/10/2018 at 7:04 PM.
Lovelock
Level 70
The Tender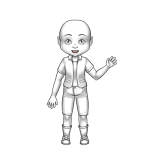 Joined: 1/6/2016
Threads: 64
Posts: 858
Posted: 9/10/2018 at 7:13 PM
Post #12
Ferrikki - Sugar Glider, G1




Alright, haha, fixed it. All my files kept flopping into pngs instead, whoops.

Obviously, I have utterly butchered this poor Ferrikki who did not deserve to be clumsily scribbled on with a digital marker (thank you, Metaljackal, for the line help haha). This is (supposed to be) a rough Sugar Glider design, as a Gene One (I'm not sure how a webbing trait would fit in, since there isn't much space, and I fear my art skills would ruin a Sugar Glider Tail. It would require someone with better art skills than I, at least). It'd follow the darkened shaded end to the tail, lightening and zipping up the back as the stripe, with the ears, eye circles, and central line markings down the face matching, as well as the "outline" a lot of gliders have starting around the shoulder and outlining the outer side of their webby little bellies. The only thing I am unsure of are the cream-colored parts, as the cheeks and "fill ins" generally tend to match the underside, but that would mean the gene completely overlaps the Ferrikki's underside.





Aeridini - Snake Mouth, M3



Ignore the smudge, not sure how it got there.





Ryori - Mystic Clouds, M1



This can obviously be drawn better, but this was sort of meant to imitate the way clouds are drawn on a lot of oriental pottery and tapestry.





Lupora - Pyrrhic Runes, G3



Pyrrhic: won at too great a cost to be worth anything to the victor.
Edited By Lovelock on 9/15/2018 at 1:44 PM.
Nightfeathers
Level 70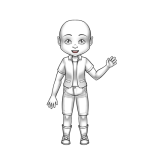 Joined: 2/1/2013
Threads: 33
Posts: 133
Posted: 9/10/2018 at 7:14 PM
Post #13
Scathreoite
Level 70
Master Egg Hunter
Joined: 11/2/2014
Threads: 29
Posts: 1,742
Posted: 9/10/2018 at 8:13 PM
Post #14
Just pinging because the list of species says 'Aeridini', but doesn't include 'Ryori', which seems a bit odd for a Fall Fest trait design contest.

Aurleon- Plum-headed Finch

Draeyl- Arowana
Ferrikki- Vine Runes
Kelpari- leafy seadragon fins

(putting the horrifying, clip-finned mess that is the non-whitened-base version, but linking it through to the white base version where it can be looked at properly)
(I just really feel like kelps could use more fin muts that show their g2s, so uh. here it is again!)

Luffox- Yi qi/Ancient/Chimeric Wings


(Luffs could use some more wings that don't cover a lot of their body, and I figure, hey, if qitari and griffi can have three different kinds of feathery wings...)

Lunemara- Plumed Moth wings


(orb's 'feathers' technically just have a different colour because Easier To See in the drawing)
(submitting primarily the wings, but lune wings are directly correlated with the antennae traits so)

Lupora- Aardwolf

Morkko- Decorative Spines/ Coral Spine Armour
Nephini- Fur Mane
Ny'vene- Tidal/Water/Aqua Essence
Puffadore- Celestial Jewelry

(another two-parter because puff m1/m2 often do. Primarily submitting the body part)

Qitari- Windy Branch Wings/ Whispering Wind Wings

Ryori- Solar Runes
Sylvorpa- Skeletal Runes
Vulnyx- Incindiary Horns/ Flame Horns/ Spirit Horns
Zolnixi- Lotus Petal/ Waterlily Markings
Edited By Scathreoite on 9/19/2018 at 6:05 AM.
Godith
Level 70
The Kind-Hearted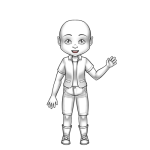 Joined: 8/10/2018
Threads: 10
Posts: 219
Posted: 9/10/2018 at 8:32 PM
Post #15
Cosmic Tail Aerdini




Oriental Dragon Ferriki


Edited By Godith on 9/10/2018 at 8:34 PM.
Xavion
Level 70
The Perfectionist
Joined: 10/15/2013
Threads: 354
Posts: 4,861
Posted: 9/10/2018 at 8:40 PM
Post #16
Aeri Spider Webbing



Aurleon Phoenix Aura



Ny'vene Runekeeper
(because dang'it me and many others miss the original Ancient Runes on the Ny! >_< )

Edited By Xavion on 9/10/2018 at 9:18 PM.
Fussyraptor
Level 68
The Fortuitous
Joined: 7/20/2017
Threads: 18
Posts: 230
Posted: 9/10/2018 at 8:57 PM
Post #17
i thought that loupora could use another pair of wings :) the dont seem to have as many wing choices as some of the others.

Skeletal wings:


Lizswordmaid
Level 70
The Tender
Joined: 8/24/2013
Threads: 3
Posts: 506
Posted: 9/10/2018 at 9:18 PM
Post #18
First off, a couple re-submissions!

Morkko: Will-O-Wisp/Flame Essence, M3


Sort of like the Zolnixi's Spirit Flames. Just some little pieces of bi-colored fire floating around.

Qitari: Blanket, G2


Intended to look the markings of a blanket Appaloosa horse. If possible, the spots should sort of fade around the edges.

Kelpari: Eye Runes, G3


Inspired by the eyespots on several fish species. The lines being arrows are intentional, as though the eyes are looking in those directions. The blue could be either the accent color or the eye color.

Ryori: Death Runes, G3


Runes based around various death symbols, such as the skull, the x, and the Greek theta

Now for the new traits.

Ferrikki: Leaf, G3


Just a little leaf in the orb. The dark green and light yellow could be the accent colors; they were added so you could tell it was in fact a leaf.

Zolnixi: Ribbon Bangles, M2


Because the Zolnixi need a ribbon trait. Inspired by those metal wristbands that have the ribbons coming off them.

Sylvorpa: Shell Wings, M2


Just some large seashells as wings. I meant them to look vaguely like scallop shells, but mussel or clam shells could work too.

Aurleon: Banded Fruit Dove, G2


Sorry for my bad coloring skills. This gene is based off the markings of the Black-banded Fruit Dove. The green is the gene color, the black color 2 or 3, and the blue one of the accent colors.

Luffox: Raccoon, G1


A trait based off the raccoon. In G1 so it doesn't clash with the Red Panda.

Draeyl: Eyespots/False Eyes, G1


Similar to the Kelpari runes above, except just a single pair of eyes on the plating. I drew it as though the trait was borrowing from the actual eye color, but one of the other color slots would work too.

Vulnyx: Jaguar/Rosettes, G1 or G2


A gene based off the rosettes of a jaguar.
Edited By Lizswordmaid on 9/10/2018 at 10:41 PM.
Sjwkitt2000
Level 38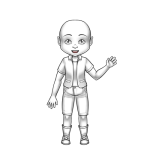 Joined: 9/23/2017
Threads: 0
Posts: 13
Posted: 9/10/2018 at 9:23 PM
Post #19
how do I get the photo uploaded onto this chat?
Alphalizzyflame
Level 70
Candy Dispenser
Joined: 7/18/2017
Threads: 18
Posts: 294
Posted: 9/10/2018 at 9:31 PM
Post #20


I was going for a 'Dullahan's Horse' kind of thing I guess? It's supposed to be a headless horse with wisps of mist covering where it's head would be.




Haunted Pumpkin Luffox? It's supposed to be a luffox with a pumpkin head along with wispy essences around it.
Go to Page:
1, 2, 3... 11, 12, 13
Go to Top
This Page loaded in 0.006 seconds.
Terms of Service | Privacy Policy | Contact Us | Credits
© Copyright 2011-2019 Sylestia Games LLC.
All names and logos associated with Sylestia are Trademarks of Sylestia Games LLC.
All other trademarks are the property of their respective owners.
For questions, comments, or concerns please email at Support@Sylestia.com.