Overview
Stables
Hatchery
Inventory
Wardrobe
Referrals
Settings
Seasonal Festival
World Map
Generator
Breeding Grounds
Nurturing Grounds
Party
Task Log
Mission Log
Quest Log
Player Trades
Trade Broker
Currency Exchange
Eggling Auction
Pick A Door
Official Games
Un-Official Games
Jinxie's Jamboree
Festival Shop
Diamond Shop
Avatar Shop
Scale Shop
Inbox
Forums
Community Polls
Advanced Search
June 1st, 2020

138 Online
8:35 AM
Advanced Search
Active Players on Sylestia
Category
Total
Yesterday
Players
5,516
941
Sylestia Pet Data
Category
Total
Yesterday
Pets
5,658,451
2,519
Generated
411,073
338
Captured
872,578
1,266
Bred
4,374,800
915
Statistics updated daily at midnight
Recent Announcements
Thread
Posted
Spring Festival Overvi.. May 23 Mother's Day Diamo.. May 10 Sylestia Job Opportuni.. Apr 23 Nytekrie Revamp Final.. Apr 13 Easter Event Overview Apr 10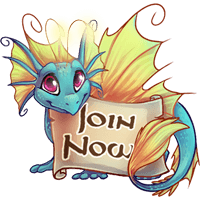 Forum Index > Games, Contests, and Giveaways > Gift a Themed to the Person Above You!
Page 1
1, 2, 3... 172, 173, 174
Go to Page:
Author
Thread Post
Limor
Level 70
The Kind-Hearted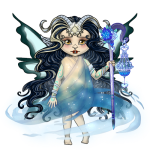 Joined: 7/5/2016
Threads: 252
Posts: 17,561
Posted: 7/15/2018 at 8:21 PM
Post #1
Everyone knows about the gift to the user above you threads so here is one where people will probably actually get excited about what they receive.

How this works: Gift a purebred themed offspring to the user who posts above you. You can gift them a tagged instead if you want. Wheel offspring would also make anyone's day.

NOTE: If someone posts (Skip Me) then skip them. Make sure to gift to the last person who gifted. If they are just commenting then skip them. READ THE POST OF THE PERSON YOU ARE GIFTING TO. This is to help prevent skipping.

Please don't promise pets. Either you have them now or you don't gift. Also this thread is only for pure-bred themed or tagged pets not customs or normal pets.

Please post your ID, it makes it easier for the person gifting to gift you your pet!

Ping the person your gifting, this is a MUST

Please don't spam people with the same gift over and over, just because you have a lot of chocolate paw luporas does not mean this is your chance to get rid of them all and score new pets.

NEW
Please wait for two people to go or 24 hours to pass before posting again! Everyone should get a chance for a themed pet!

Please no dyed pets, they may be themed but this is not themed. They must have the original themed's color scheme.

I will add more rules as problems rise.

((Stolen from this locked thread))

People who cannot be gifted to/give gifts:
No One Yet!

First Person Gets:
Whispering Shadow Zolnixi
Ping me and i'll set the egg up to you
My ID is: 63884

Edited By LivingInMyOwnReality on 8/22/2018 at 8:39 PM.
Hersheykitten
Level 69
The Sweet Tooth
Joined: 2/13/2016
Threads: 34
Posts: 4,428
Posted: 7/16/2018 at 8:11 AM
Post #2
Moon Stalker Lupora PB



my ID: 52711
Edited By Monstercatgirl on 7/16/2018 at 8:12 AM.
Dracornpotato
Level 67
The Kind-Hearted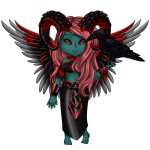 Joined: 3/11/2016
Threads: 39
Posts: 1,014
Posted: 7/16/2018 at 11:31 AM
Post #3
Candied Griffi
https://www.sylestia.com/view/pets/?petid=3641890

My ID: 55326
Kittyauthor
Level 64
Trickster
Joined: 5/22/2018
Threads: 54
Posts: 2,360
Posted: 7/16/2018 at 11:36 AM
Post #4
https://www.sylestia.com/view/pets/?petid=3562806

User ID: 110698

That's a Grim Reaper Nytekrie(err this one is, the link I mean)
Edited By Kittyauthor on 7/16/2018 at 11:36 AM.
Limor
Level 70
The Kind-Hearted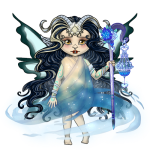 Joined: 7/5/2016
Threads: 252
Posts: 17,561
Posted: 7/16/2018 at 12:50 PM
Post #5
https://www.sylestia.com/view/pets/?petid=4141232 here

SKIP ME
Luckyfaith
Level 16
Joined: 5/21/2018
Threads: 16
Posts: 290
Posted: 7/16/2018 at 1:01 PM
Post #6
Here's a First Snow Zolnixi purebred offspring:

https://www.sylestia.com/view/pets/?petid=4131011


My ID: 110632
Lovelock
Level 70
The Tender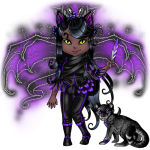 Joined: 1/6/2016
Threads: 70
Posts: 953
Posted: 7/16/2018 at 3:27 PM
Post #7
https://www.sylestia.com/view/pets/?petid=4139851

PB Offspring Lake Spirit Slyvorpa :)

My ID: 49032
Jesselin
Level 60
The Kind-Hearted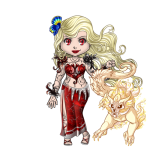 Joined: 2/5/2017
Threads: 85
Posts: 1,093
Posted: 7/16/2018 at 3:32 PM
Post #8
https://www.sylestia.com/view/pets/?petid=4141449

ID:80139

This is a Rouge Bunny Luffox. :)
Brianna1295
Level 70
The Tactician
Joined: 10/14/2017
Threads: 43
Posts: 349
Posted: 7/16/2018 at 3:45 PM
Post #9
A lovely PB easter sunrise ferikki for you :)
https://www.sylestia.com/view/pets/?petid=4049387

ID: 96913
Jesselin
Level 60
The Kind-Hearted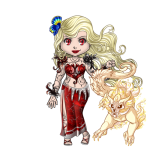 Joined: 2/5/2017
Threads: 85
Posts: 1,093
Posted: 7/16/2018 at 4:22 PM
Post #10
https://www.sylestia.com/view/pets/?petid=3953185

ID:80139

Here you go, a Patriotic Bulbori.
Go to Page:
1, 2, 3... 172, 173, 174
Go to Top
This Page loaded in 0.014 seconds.
Terms of Service | Privacy Policy | Contact Us | Credits | Job Opportunities
© Copyright 2011-2020 Sylestia Games LLC.
All names and logos associated with Sylestia are Trademarks of Sylestia Games LLC.
All other trademarks are the property of their respective owners.
For questions, comments, or concerns please email at Support@Sylestia.com.