you guys can call me Hershey or Hersh
Info on pets down below
People i owe big time
AliceHearts
UpsidedownSarah
my threads and wish-list are down here
I am Looking For:
Items:
-
500
diamonds for a new stable or
1,000
for two stables
- philter of gender swapping
-lesser or greater genetic mutators
I can Offer:
A purebred of
any
of my adult pairs including restricted traits and fables!
Any of my unnamed pets in my hatchery
I have a few threads and if you want you can check them out click down here
https://www.sylestia.com/forums/?thread=98652&page=1
https://www.sylestia.com/forums/?thread=103079
a drawing from my friend Grapejuice!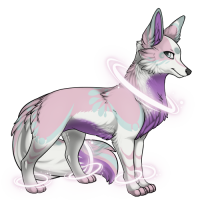 3, 1, 4, 2, 3
and thank you guys for making me want to play sylestia
They are both found as items in the lost-grove forest and inside the cave. Glowshrooms tend to occupy chest/nest spawn locations in the forest and will respawn in different areas over time. Be sure to pick up chests in your travels so these items can respawn! Meanwhile Deathshrooms are found from enemies inside the caves: Myconids and Elites.
https://www.sylestia.com/forums/?thread=97585