Overview
Stables
Hatchery
Inventory
Wardrobe
Referrals
Settings
Seasonal Festival
World Map
Generator
Breeding Grounds
Nurturing Grounds
Party
Task Log
Mission Log
Quest Log
Player Trades
Trade Broker
Currency Exchange
Eggling Auction
Pick A Door
Official Games
Un-Official Games
Jinxie's Jamboree
Festival Shop
Diamond Shop
Avatar Shop
Scale Shop
Inbox
Forums
Community Polls
Advanced Search
May 18th, 2021

97 Online
7:00 AM
Advanced Search
Active Players on Sylestia
Category
Total
Yesterday
Players
4,462
686
Sylestia Pet Data
Category
Total
Yesterday
Pets
6,346,079
2,579
Generated
471,468
191
Captured
969,397
952
Bred
4,905,214
1,436
Statistics updated daily at midnight
Recent Announcements
Thread
Posted
Official Sylestia Twit.. May 16 Spring Festival Traits.. May 12 Spring Festival Overvi.. May 12 Easter Event Overview Apr 4 Fortune Event Overview Mar 17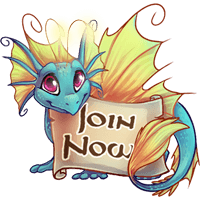 Forum Index > Breeding Discussion > [Project] 6Vis
Page 1
Author
Thread Post
Dragoil
Level 70
The Fortuitous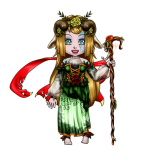 Joined: 2/28/2016
Threads: 164
Posts: 1,816
Posted: 6/29/2018 at 11:29 PM
Post #1
Well this last fest has given me quite a collection of Stormy moss (not as big some but big enough I can't resist a project)
If complete this will be my very first six vis themed project. But though I have five of them (three with Stormy trait) and with still one to hatch I find there are a few traits I lack enough points in to make a six vis.

Right now with the strongest traits I have these are the possibilities:



Of coarse with the hatch of my last female and potently any other traits pooling in this might change.
Right now the ribbon would be carried(I can't remember is my last female has a trait there or not) I'd also like to strengthen my Ocelot genetics if possible.

Either way I am missing any Mutation 3 slot traits and I'm weak in Gene 2 and Mutation 2

If anyone would like to give me a hand I'd be happy to baby swap or give a 30% discount on finished babys :)

If I get enough genetic stock I may make these a max stat project too but one step at a time.
Dragoil
Level 70
The Fortuitous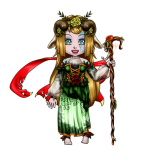 Joined: 2/28/2016
Threads: 164
Posts: 1,816
Posted: 6/29/2018 at 11:38 PM
Post #2
My current Breeding stock:
Dragoil
Level 70
The Fortuitous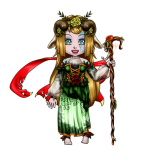 Joined: 2/28/2016
Threads: 164
Posts: 1,816
Posted: 6/29/2018 at 11:39 PM
Post #3
Interest:
Horses9955
Level 31
The Kind-Hearted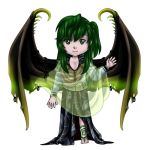 Joined: 4/19/2018
Threads: 128
Posts: 2,016
Posted: 9/24/2018 at 9:12 PM
Post #4
I would love a offspring. Would you like to baby swap with a/some of my pets.
Go to Top
This Page loaded in 0.006 seconds.
Terms of Service | Privacy Policy | Contact Us | Credits | Job Opportunities
© Copyright 2011-2021 Sylestia Games LLC.
All names and logos associated with Sylestia are Trademarks of Sylestia Games LLC.
All other trademarks are the property of their respective owners.
For questions, comments, or concerns please email at Support@Sylestia.com.