Overview
Stables
Hatchery
Inventory
Wardrobe
Referrals
Settings
Seasonal Festival
World Map
Generator
Breeding Grounds
Party
Task Log
Mission Log
Quest Log
Player Trades
Trade Broker
Currency Exchange
Eggling Auction
Pick A Door
Official Games
Un-Official Games
Jinxie's Jamboree
Festival Shop
Diamond Shop
Avatar Shop
Scale Shop
Inbox
Forums
Community Polls
January 23rd, 2019

244 Online
10:30 PM
Advanced Search

Active Players on Sylestia
Category
Total
Yesterday
Players
10,152
1,277
Sylestia Pet Data
Category
Total
Yesterday
Pets
4,629,718
2,366
Generated
325,332
270
Captured
708,137
220
Bred
3,596,249
1,876
Statistics updated daily at midnight
Recent Announcements
Thread
Posted
Site Downtime - 1/24 @.. Jan 23 Lupora Themed Revamp Jan 19 Ongoing Updates Jan 10 Winter Festival Pet Tr.. Jan 7 2018 Winter Festival O.. Dec 23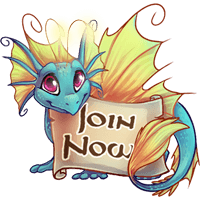 Forum Index > Mission and Quest Discussion > Fungus Grove
Page 1
Author
Thread Post
Jwwolfgirl1987
Level 21
Joined: 5/15/2018
Threads: 4
Posts: 9
Posted: 5/19/2018 at 12:35 PM
Post #1
is having a hard time with the boss battle in Fungus Grove Idk I just cant seem to beat it just cant win I come so close but just wind up getting beat every time I guess its too hard for someone like me who is still a newbie and only been playing for 4 days
MistressNyx
Level 69
Trickster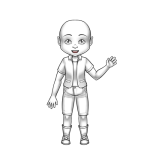 Joined: 1/19/2018
Threads: 99
Posts: 1,495
Posted: 5/23/2018 at 10:20 PM
Post #2
One moment, I need to check your pets - then I can help

Okay, so:

Celestia
LvL: 21
Element: Fire
Slot: First party slot, I presume?
Prof. Point: Intell/Str
Relic: Cereth's Jeweled Relic
Armor: Delicate Armor of the Myrmidon
Accessory : Delicate Bracelet of the Myrmadon
Accessory: Delicate Bracelet of the Evoker

Her element and points are good, for my cannon (an air or fire pet meant to deal heavy damage) I use 2 Intell/Str and one Health, but I have more available. But her equips: get rid of them all. Replaace them all with the highest level gear she can take. It must all be MATCHING! Fire pets should all have Evoker gear, since it boosts their magical damage and gives Intel/Str stat points. The new Pyromancer gear is best for fire pets, of course, but you won't e able to equip it until LvL 60. If it seems like I am speaking a different language just ask and I'll clarify! =)





Aerosphere
LvL: 20
Element: Water
Prof. Point: Health

I am just going to skip his gear, because: I would strongly reccomend changing his element to Earth so he can heal himself, but keep his point innhealth. Give him LvL 20 Assassin gear if you change him to Earth, and put him in your first party slot as your tank.



When you get your third party slot make sure it is a Light pet, because they can heal the whole groupp.

Basically:

Spot Two: Light Healer
Spot One: Preferable Earth but Water or Shadow Tank
Spot Three: Fire/AirCannon

Biut for now:

Spot TWO: Fire Cannon
Spot ONE: Earth Tank
Edited By Arrowskysong on 5/23/2018 at 10:59 PM.
Elsa14465
Level 25
Joined: 8/24/2018
Threads: 8
Posts: 89
Posted: 9/19/2018 at 8:09 PM
Post #3
I'm also having this same problem.
Xxwinterwoodsxx
Level 62
The Kind-Hearted
Joined: 7/14/2018
Threads: 41
Posts: 468
Posted: 11/16/2018 at 9:51 AM
Post #4
I think I can help you with yours :)

Your battle pets are Coral and Moss, yes?

Well, I have figured your problem:

Coral
Coral has bad armor, and not much of it at that. Her relic boosts magical damage, while wind pets deal physical. You should try and find her better armor on the trade broker.
Her proficiency points are all wrong as well. I would recommend resetting them and giving her a strength proficiency point instead so she will deal more damage.

Moss
Moss doesn't have good armor either. Her relic deals physical damage, but shadow pets do magical. You should buy more and different armor for her as well.
Other than that, Moss is all good.

Hope this helps! Remember to keep Moss in center party, too!
Twinkleunicorn
Level 28
The Kind-Hearted
Joined: 8/17/2018
Threads: 34
Posts: 764
Posted: 11/17/2018 at 3:34 AM
Post #5
Sadly I'm having the same trouble
Fastnatalie1
Level 70
The Kind-Hearted
Joined: 7/17/2018
Threads: 98
Posts: 1,718
Posted: 11/27/2018 at 5:43 PM
Post #6
Unnamed (The Male Black Zolnixi with rainbow life runes) Presumably the tank
-Put in the front of your party
-switch proficiency point to health (At level 30, assign it's point to agility)
-buy gear off the broker (Should boost strength and agility)



Rainbow:(Presumably the healer:)
-Change the type to light, if you can afford it
-Switch proficiency point to intelligence
-buy gear for its level off the broker, if you can afford it (should boost intelligence and agility)
-Equip gear that boosts agility and then intelligence (Light Uses Magical damage and intelligence)

-Agility is important to your team winning because it reduces the amount taken in battle

Ping me if you have any questions. I'll sent you a bit of gear.
Edited By Fastnatalie1 on 11/27/2018 at 5:43 PM.
Lemontine
Level 29
Joined: 11/21/2018
Threads: 6
Posts: 20
Posted: 1/11/2019 at 12:16 AM
Post #7
It seems as if everyone got stuck here. Could you guys help me out?
Go to Top
This Page loaded in 0.006 seconds.
Terms of Service | Privacy Policy | Contact Us | Credits
© Copyright 2011-2019 Sylestia.
All names and logos associated with Sylestia are Trademarks of Sylestia.
All other trademarks are the property of their respective owners.
For questions, comments, or concerns please email at Support@Sylestia.com.