Overview
Stables
Hatchery
Inventory
Wardrobe
Referrals
Settings
Seasonal Festival
World Map
Generator
Breeding Grounds
Party
Task Log
Mission Log
Quest Log
Player Trades
Trade Broker
Currency Exchange
Eggling Auction
Pick A Door
Official Games
Un-Official Games
Jinxie's Jamboree
Festival Shop
Diamond Shop
Avatar Shop
Scale Shop
Inbox
Forums
Community Polls
January 23rd, 2019

246 Online
2:04 PM
Advanced Search

Active Players on Sylestia
Category
Total
Yesterday
Players
10,152
1,277
Sylestia Pet Data
Category
Total
Yesterday
Pets
4,629,718
2,366
Generated
325,332
270
Captured
708,137
220
Bred
3,596,249
1,876
Statistics updated daily at midnight
Recent Announcements
Thread
Posted
Site Downtime - 1/24 @.. Jan 23 Lupora Themed Revamp Jan 19 Ongoing Updates Jan 10 Winter Festival Pet Tr.. Jan 7 2018 Winter Festival O.. Dec 23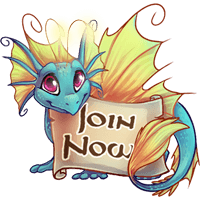 Forum Index > News and Announcements > Blacksmith's Station Update
Page 1
1, 2
Go to Page:
Author
Thread Post
Krinadon
Level 70
Enchanted Explorer
Site Administrator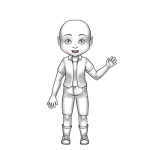 Joined: 12/17/2012
Threads: 742
Posts: 10,781
Posted: 3/20/2018 at 2:51 AM
Post #1
So, as has been stated before, the Blacksmith's Station Barracks Building of the Lost Grove is very rough. It is obviously due for a lot of improvements and they will definitely be coming over the course of the next couple of weeks.

However, it desperately needed some adjustments to the Smelting and Reforging processes to be of any use at this point and so I went ahead and got that put in.

For those who have already built the Blacksmith's Station, you will now notice that it costs a lot less Gold and Materials to accomplish Reforging. The three types of ores were also rebalanced so that they are all equal in demand - barring RNG. Previously, they were slightly off.


What is Reforging?

For those who haven't gotten there yet or even for those who have and are still confused, I will briefly go over the point of this and how all of it works.

So, first of all, Reforging is taking the Lost Grove exclusive Equipment and making it better. Each piece of Lost Grove Equipment can be Reforged a total of 5 times. Each Reforge will increase the Stat benefit that the piece of Equipment offers to the pet. For example, here are the five Reforges for the Exotic Relics:




As you can see, the final result far surpasses not only the base Vinethorn Relics, but even the first couple tier Reforges of a Vinethorn Relic.


How Does Reforging Work?

First, you have to salvage Equipment that you no longer want. This will give you Enchanted Powder in return. The higher quality the salvaged Equipment, the more Enchanted Powder you will receive.

Next, you need to smelt the Iron, Silver, and Gold Ore that you find into Iron, Silver, and Gold Bars. It requires varying amounts for each Bar and has a small Gold price requirement per bar. You can smelt up to 5 bars at a time assuming you have sufficient ore.

Now, once you have enough materials, head to the Reforge section and select a piece of Equipment. It will display the required materials to upgrade and the changes in that Equipment's stats after being Reforged.

Assuming you have all of the required materials, go forth with the Reforge and then it's done. Rinse and repeat as often as you want for whatever Equipment you want to Reforge.


How Much Does This All Cost?

Each Tier of Reforging requires more materials than the previous Tier. In other words, Reforging an item from +4 to +5 will require more materials than it does to Reforge it from +1 to +2. However, the bonus for going from +4 to +5 is much larger than it is from +1 to +2.

Additionally, each Tier of Equipment costs more materials to Reforge. So Reforging a Vinethorn Equipment will require more materials and Gold than it will cost to Reforge an Exotic Equipment.

For the example above where I fully Reforged my Pyromancer's Exotic Relic, it required the following materials to go from base to +5:

[Enchanted Powder]: 15
[Enigmatic Shards]: 15
[Iron Bars]: 30
[Silver Bars]: 9
[Gold Bars]: 3
Gold: 100,000


What Else is Planned?

So, for those who have used the Blacksmith's Station so far, you will notice that it literally could not be more difficult to select Equipment from the pop up menus lol. This will 100% be improved and made 100x easier to use.

Secondly, additional tweaks may follow depending on how things go after this first round of updates. This was a very difficult feature to test just on my own. So that's largely why it's so unpolished. Just not enough raw data to simulate.

Lastly, you will eventually be able to craft the many Avatar Items that you've been desperately seeking through the Blacksmith's Station as well as future Pet Equipment.

So there is still a lot more to come in regards to the Blacksmith's Station. But hopefully this will help make it a bit more functional for the time being and increase its demand a bit. =)
Malikas
Level 70
Sweet Solver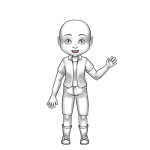 Joined: 12/17/2015
Threads: 38
Posts: 687
Posted: 3/20/2018 at 4:04 AM
Post #2
This is great news that it has been updated! Thanks so much for sharing and explaining so clearly Krin. :D
NightbaneWolf
Level 70
The Eggstraordinaire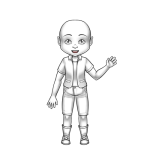 Joined: 11/29/2013
Threads: 256
Posts: 10,656
Posted: 3/20/2018 at 9:04 AM
Post #3
.....damn it i totally didn't sell all the equipment because i needed gold and room >_<
Edited By NightbaneWolf on 3/20/2018 at 9:04 AM.
Dragongem23
Level 61
The Kind-Hearted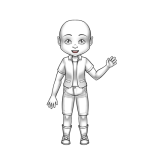 Joined: 7/19/2017
Threads: 202
Posts: 16,432
Posted: 3/20/2018 at 10:20 AM
Post #4
wow this is amazing can't wait to get to the grove
MourningLily
Level 65
The Eggstraordinaire
Joined: 1/14/2014
Threads: 59
Posts: 1,522
Posted: 3/20/2018 at 11:00 AM
Post #5
This sounds amazing! I can't wait to get it unlocked and work on upgrading my equipment <3

Thanks for the update and all the hard work!
Smallsith
Level 70
Joined: 8/26/2017
Threads: 5
Posts: 25
Posted: 3/20/2018 at 1:30 PM
Post #6
I really have to get back to building my barracks now that I've seen this, that stuff looks so awesome
Flamekitten22
Level 60
The Kind-Hearted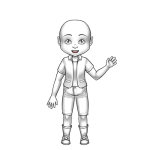 Joined: 9/4/2016
Threads: 178
Posts: 804
Posted: 3/20/2018 at 3:00 PM
Post #7
Why can't I see the lost grove? Where is it?
Krinadon
Level 70
Enchanted Explorer
Site Administrator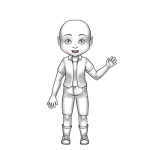 Joined: 12/17/2012
Threads: 742
Posts: 10,781
Posted: 3/20/2018 at 4:23 PM
Post #8
Link: https://www.sylestia.com/forums/?thread=59040&page=1#7
Author: Flamekitten22
Time Posted: 3/20/2018 at 3:00 PM
Why can't I see the lost grove? Where is it?


Have you completed the storyline through Astryl's Tranquility?
Flamekitten22
Level 60
The Kind-Hearted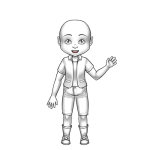 Joined: 9/4/2016
Threads: 178
Posts: 804
Posted: 3/20/2018 at 6:36 PM
Post #9
No I'm on the second place..? like the forest one
18eities
Level 70
Warden of Umbra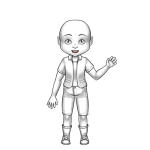 Joined: 1/1/2018
Threads: 8
Posts: 159
Posted: 3/20/2018 at 7:43 PM
Post #10
Then that's why you can't see it. I mean, you don't have a chance of surviving without pets that can clear the content up to it anyways. (If there's something in specific you're having trouble with, just ask/mention it.)
Go to Page:
1, 2
Go to Top
This Page loaded in 0.012 seconds.
Terms of Service | Privacy Policy | Contact Us | Credits
© Copyright 2011-2019 Sylestia.
All names and logos associated with Sylestia are Trademarks of Sylestia.
All other trademarks are the property of their respective owners.
For questions, comments, or concerns please email at Support@Sylestia.com.