Overview
Stables
Hatchery
Inventory
Wardrobe
Referrals
Settings
Seasonal Festival
World Map
Generator
Breeding Grounds
Party
Task Log
Mission Log
Quest Log
Player Trades
Trade Broker
Currency Exchange
Eggling Auction
Pick A Door
Official Games
Un-Official Games
Jinxie's Jamboree
Festival Shop
Diamond Shop
Avatar Shop
Scale Shop
Inbox
Forums
Community Polls
May 25th, 2019

229 Online
2:14 PM
Advanced Search
Active Players on Sylestia
Category
Total
Yesterday
Players
9,447
1,131
Sylestia Pet Data
Category
Total
Yesterday
Pets
4,924,889
2,004
Generated
346,566
421
Captured
761,007
217
Bred
3,817,316
1,366
Statistics updated daily at midnight
Recent Announcements
Thread
Posted
Diamond Sale and Doubl.. May 24 Lost Grove - The Forgo.. May 19 Working on Pet Scripts May 14 Qitari Mane Improvemen.. May 8 Spring Festival Overvi.. Apr 20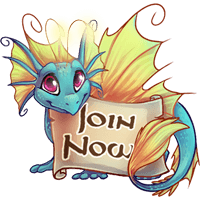 Forum Index > Games, Contests, and Giveaways > Shee's 8th Ny'Vene Raffle
Page 5
1, 2, 3, 4, 5
Go to Page:
Author
Thread Post
Sheechwan
Level 60
Candy Dispenser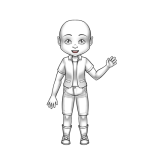 Joined: 12/19/2012
Threads: 150
Posts: 3,217
Posted: 9/2/2013 at 6:30 PM
Post #41
@Starfall,@Treetoes,@Luohs,@ShadowedDemon,@Kittencannonz,@Luxordz,@Hokiehorse,@Lightningstorms,@Yuno,@Blackstormlily,@Gmwolflord,@Kier,@Waycrazy,@Coradrawa,@Amberanime,@Flute,@Junikp3,@Cerberus,@LunarStorm,@Saalrin,@Lunarshinobi,@JazzyXP,@Boo123456,@Sunspirits,@Silentmaid,@Ember2000,@Txphoenix,@Sallux,

From Dashy :


Winner : Yuno


From Shee :


Winner : Amberanime

Thanks to have participated~ <3

Next Raffle will start as soon as the eggs hatch~ :3

Just to remember you, if our Adoption Project is pretty liked by all, these
Ny'Vene Raffles will stop, but only to make the babies used in that
Project, which is to help people to get their own of many "Rare" pets
like the Ny'Vene and the Nephini~ :3
Txphoenix
Level 60
The Kind-Hearted
Joined: 8/21/2013
Threads: 10
Posts: 114
Posted: 9/2/2013 at 9:15 PM
Post #42
@sheechwan,
thank you very much for the chance to win and congratulations to the winners I know they are very happy with such pretty babies!!!
Coradrawa
Level 60
Trickster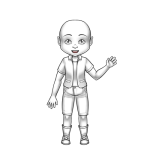 Joined: 6/7/2013
Threads: 154
Posts: 6,643
Posted: 9/3/2013 at 2:47 AM
Post #43
@Sheechwan,

Ah lucky people! Anyway, the next raffle will be my third and aparently three times is the charm
So yeah! I hope I have luck on my side!
Yuno
Level 60
Season's Greeter
Joined: 7/15/2013
Threads: 15
Posts: 510
Posted: 9/3/2013 at 6:56 AM
Post #44
Oh my god. I actually won this?!??! *Dances around in happiness*

@Sheechwan, thank you soooooo much ;w;
Sheechwan
Level 60
Candy Dispenser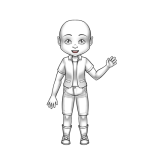 Joined: 12/19/2012
Threads: 150
Posts: 3,217
Posted: 9/3/2013 at 8:21 AM
Post #45
I know my babies have hatched, but I'm going to work soon, so I'll do that
as I've returned, trying to do my other things now so the Raffle will be
mainly what I'll have left~ :3

And happy for those who enjoy these Raffles, I'll hold them up until I
know if we make our Rare Pet Adoption or not~ :3
Sheechwan
Level 60
Candy Dispenser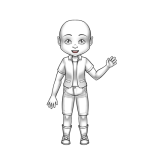 Joined: 12/19/2012
Threads: 150
Posts: 3,217
Posted: 9/3/2013 at 8:36 AM
Post #46
http://www.sylestia.com/forums/?t=5718



This is the ideas we have for our Adoption Center, if you like the idea, please support, because if we get enough people liking the idea, we can start it up~ <3

If you'd like to eventually donate, please tell!
Even if it's just once in a while or just one of your babies, it's still better than no donator~ <3
Sheechwan
Level 60
Candy Dispenser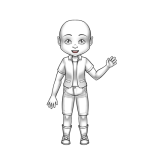 Joined: 12/19/2012
Threads: 150
Posts: 3,217
Posted: 9/3/2013 at 5:20 PM
Post #47

http://www.sylestia.com/forums/?t=5747



Next Raffle is up!~ <3
Please do not forget to share your ideas and support toward
the Fabled Adoption Center idea!~ <3
Go to Page:
1, 2, 3, 4, 5
Go to Top
This Page loaded in 0.009 seconds.
Terms of Service | Privacy Policy | Contact Us | Credits
© Copyright 2011-2019 Sylestia Games LLC.
All names and logos associated with Sylestia are Trademarks of Sylestia Games LLC.
All other trademarks are the property of their respective owners.
For questions, comments, or concerns please email at Support@Sylestia.com.