Overview
Stables
Hatchery
Inventory
Wardrobe
Referrals
Settings
Seasonal Festival
World Map
Generator
Breeding Grounds
Party
Task Log
Mission Log
Quest Log
Player Trades
Trade Broker
Currency Exchange
Eggling Auction
Pick A Door
Official Games
Un-Official Games
Jinxie's Jamboree
Festival Shop
Diamond Shop
Avatar Shop
Scale Shop
Inbox
Forums
Community Polls
December 15th, 2018

188 Online
1:11 AM
Advanced Search

Active Players on Sylestia
Category
Total
Yesterday
Players
10,290
1,671
Sylestia Pet Data
Category
Total
Yesterday
Pets
4,525,043
2,131
Generated
311,946
70
Captured
684,175
270
Bred
3,528,922
1,791
Statistics updated daily at midnight
Recent Announcements
Thread
Posted
2018 Stocking Stuffing Dec 7 2018 Advent Calendar Nov 30 New Feature - Username.. Nov 27 Black Friday Extravaga.. Nov 21 Double XP Weekend Nov 8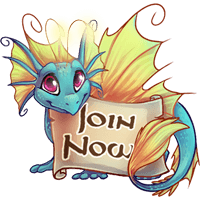 Forum Index > News and Announcements > 11/13 - Site Downtime
Page 3
1, 2, 3
Go to Page:
Author
Thread Post
Krinadon
Level 70
Enchanted Explorer
Site Administrator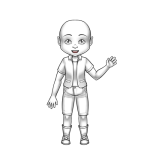 Joined: 12/17/2012
Threads: 734
Posts: 10,596
Posted: 11/13/2017 at 2:11 AM
Post #21
Maintenance has been completed much ahead of schedule.

On the down side - no conclusive evidence was found of the actual issue at hand.

On the plus side - our Host went ahead and completely replaced the RAM for our server as well as reapply the thermal place for our CPUs incase an overheating issue was the problem.

At this point, we'll see if the server has anymore issues and if so, the list of possible culprits is reduced. But hopefully, everything will be resolved and no more issues! ><

I will be setting all active Brews to 'Perfect' quality and will keep them so for the next 8 hours.

The Leaderboard Contests will still begin at 12 PM today assuming no more issues.
Winterflame
Level 60
Assistant to the Sculptor
Joined: 1/12/2015
Threads: 50
Posts: 206
Posted: 11/13/2017 at 2:18 AM
Post #22
hope you get it figured out krin...... this all sucks......
NightbaneWolf
Level 70
The Eggstraordinaire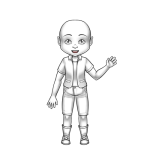 Joined: 11/29/2013
Threads: 256
Posts: 10,637
Posted: 11/13/2017 at 2:50 AM
Post #23
Hope everything gets fixed.
Go to Page:
1, 2, 3
Go to Top
This Page loaded in 0.006 seconds.
Terms of Service | Privacy Policy | Contact Us | Credits
© Copyright 2011-2018 Sylestia.
All names and logos associated with Sylestia are Trademarks of Sylestia.
All other trademarks are the property of their respective owners.
For questions, comments, or concerns please email at Support@Sylestia.com.