Overview
Stables
Hatchery
Inventory
Wardrobe
Referrals
Settings
Seasonal Festival
World Map
Generator
Breeding Grounds
Nurturing Grounds
Party
Task Log
Mission Log
Quest Log
Player Trades
Trade Broker
Currency Exchange
Eggling Auction
Pick A Door
Official Games
Un-Official Games
Jinxie's Jamboree
Festival Shop
Diamond Shop
Avatar Shop
Scale Shop
Inbox
Forums
Community Polls
Advanced Search
December 5th, 2021

129 Online
1:56 AM
Advanced Search




Active Players on Sylestia
Category
Total
Yesterday
Players
3,117
717
Sylestia Pet Data
Category
Total
Yesterday
Pets
6,724,327
2,627
Generated
515,566
561
Captured
1,019,460
97
Bred
5,189,301
1,969
Statistics updated daily at midnight
Recent Announcements
Thread
Posted
2021 Stocking Stuffer Dec 1 2021 Advent Calendar Dec 1 2021 Official Changelo.. Nov 24 Black Friday Extravaga.. Nov 23 Ancient Temple - The S.. Nov 22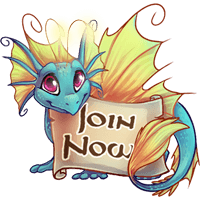 Forum Index > Player Introductions > Living Here!
Page 1
1, 2, 3
Go to Page:
Author
Thread Post
Limor
Level 71
The Kind-Hearted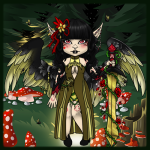 Joined: 7/5/2016
Threads: 282
Posts: 18,870
Posted: 9/21/2017 at 6:03 PM
Post #1
Before we get to basic info I must first say the most important fact about me:


I

am vry G A Y

I am a girl and, big shocker, I like other girls!




Username Origon



http://giveadamn.co.uk/give/Moah




BREEDING PROJECTS:
6v Starscape Zolnixi
Storm Herald Vulynx/Lilac Vulynx/Digital Zolnixi/Starry Night Lupora/River Bed (Finished!)
https://www.sylestia.com/forums/?thread=49447



hehehe

Anime I fangirl Over:
Death Note
Attack On Titan
Yuri On Ice
Madoka Magicka
Blue Exochist
Fate/Acrophya
Little Witch Acdemia

I also love Camp Camp

Avi close to my irl appearance


My Anxiety Club!
Now as some of you know I have some... mental health issues. If anyone wants to talk to me about them you can ig!



So heres some basic info:

My birthday is May 29th
I Love cats
I Draw
My dogs are barking as I write this and being annoying
I have 6 cats and 2 dogs you are welcome to ask about them
I live with my parents but once I turn 16 I'm moving in with my brother
I never log out so i'm always on lolol
Feel free to ping me or TB me >.<


Oof i am a smol cat obsessed child. I go by a lot of different names but for all extents and purpose you can call me Moah, Living, Lili, or Reality! I also have some other names I don't care if you call me but that would be confusing! I might as well list them tho lol ;P You can also call me Matty, Matt, GeSella, or Sandra! I've made A few friends on this site as well :P If ya ever want too talk just shoot a message over!

During the summer and weekends I'm pretty much always on and during week days i'm on from around 5-3 AM depending on how much of an 'adult' decision i want too make in order too screw up my sleep schedule lol.

I have 7 cats but my smollest one is my child. I got him from a family a neglected him and saved his life. Sadly his 4 siblings weren't so lucky.

This is a picture of him and his name is Jupiter.

My other cats are: Ella, Diane, Sowen (Gaelic for Halloween as he is a pure black cat and we found him the day before Halloween), Ashoka, and Bilbo the 2nd (Bilbo Baggins the first is dead ://)

New kitty Aslan! She's a baby and I love her

Yes Bilbo is named after the Lord of the Rings Chara lol.

I also have two dogs: Jack-Jack and Isis. Jack-Jack was supposed to be Jack after Jack Skellington but he won't respond to Jack and has to be called Jack-Jack. Isis is named after the Egyptian goddess of the moon.

I do art sometimes and yes I take commissions. Please com me. pLEASe.

Here is my devaintart
Here is my YouTube
Here is my Art Shop on Sylestia
Here is my Art Gallery on Sylestia

Oof so I guess thats all agagaga I probably forgot stuff. Also I love memes. And i have anxiety. So uhh Oof yeye

You'll probably see me around a lot as i'm pretty active in the community. Also I love themed. And if you happen to have a sweater or day of the dead outfit hit me up!

Also I rlly like screamo.

Anime I will fangirl over:
Yuri On Ice (Finished)
Death Note (Finished)
Puella Magi Madoka Magica (Finished)
Attack On Titan (Finished)
Blue Exorcist (Finished Season 1)
Little Witch Academia
Fate/Acrophya


Bands (And Singers!) I will Fangirl Over:
Andrew Jackson Jihad
Air Traffic Controller
Angelspit
American Football
Awfultune
Bedroom
Belle and Sebastion
Better Oblivion Community Center
Billie Ellish
Blink-182
Blue October
Bright Eyes
Cake
Cyberbully Mom Club
Cigarettes after Sex
Cry******
Creature Feature
Daughter
Days N Daze
Die Antwoord
Elvis Depressedly
Euringer
Evelyn Evelyn
Fein
FIDLAR
The Fratellis
The Front Bottoms
Glass Animals
Gorillaz
Grouplove
Green Day
Guardin
Harley Poe
Hotel Books
Hobo Johnson
Human Kitten
I DON'T KNOW HOW BUT THEY FOUND ME
Insane Clown Posse
It looks sad.
J**k Off Jill
Jack Stauber
Jai Paul
Jesus and the Mary Chain
Jimmy Urine
JJ Demon
Keaton Henson
The Killers
La Dispute
The Left Rights
Local Natives
Lord Huron
Lund
Nirvana
Marilyn Manson
MAXIMUM THE HORMONE
McCafferty
Message to Bears
MIKA
Mindless Self Indulgence
Modern Baseball
Modest Mouse
Mogwai
Mr. Kitty
Neck Deep
Neutral Milk Hotel
NOFX
Now, Now
Of Monsters and Men
The Offspring
Oliver Tree
Peach Pit
Pill Friends
PUP
PWR BTTM
Rabbit Junk
Radical Face
Regina Spektor
Remo Drive
Slaughter Beach, Dog
Splash Daddy
SWMRS
System of a Down
Tally Hall
Teen Suicide
together PANGEA
Twenty One Pilots
Two Door Cinema Club
Uncle Outrafe
Worst Party Ever
Zack Villere
Flatsound
Phoenix
I set my friends on fire

Some more stuff about me here

((Will add more when I think of them lol))



Amazing art work by Spicybb!

Kinda what I look like:


--
I now have blue hair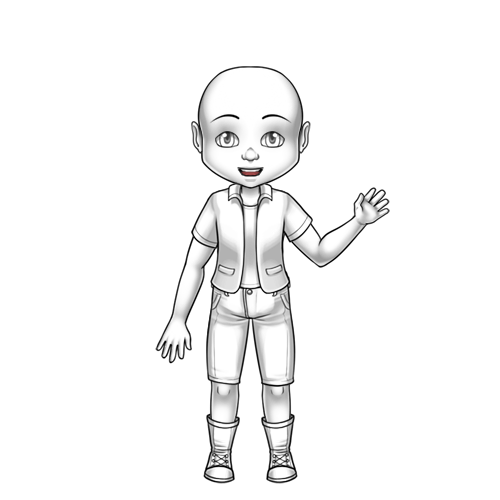 My Avi as a Griff by Laceandribbons


Done by Watercolors

Edited By Limor on 10/27/2019 at 1:30 AM.
Xenios
Level 68
The Tender
Joined: 8/3/2016
Threads: 114
Posts: 2,151
Posted: 9/21/2017 at 6:34 PM
Post #2
Hi & congrats about your girlfriend!
Limor
Level 71
The Kind-Hearted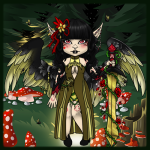 Joined: 7/5/2016
Threads: 282
Posts: 18,870
Posted: 9/21/2017 at 7:00 PM
Post #3
Ello and tysm!!!!!
Xenios
Level 68
The Tender
Joined: 8/3/2016
Threads: 114
Posts: 2,151
Posted: 9/21/2017 at 7:11 PM
Post #4
Your welcome!
Edited By Magyak101 on 9/21/2017 at 7:11 PM.
IvyCat
Level 62
Trickster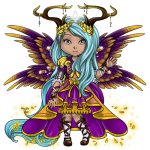 Joined: 8/23/2016
Threads: 106
Posts: 23,715
Posted: 9/22/2017 at 1:27 AM
Post #5
*Insert Falling in reverse*
Catsssss *huggles all the cats* Mineee *dashes away with reality's cats*
*Comes back and dusts room then puts a statue of fabulousness and evaporates*
Draumrkopa
Level 70
The Kind-Hearted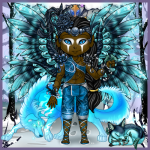 Joined: 1/19/2015
Threads: 156
Posts: 3,495
Posted: 9/22/2017 at 12:33 PM
Post #6
*Waves rainbow flag* I am so there with you!
*Huggs Kitties with Ivy* SOOOO CUUTTTEEEE!!!!!
O.o Bilbo....One Ring to Rule them All.(And call Precious)
Limor
Level 71
The Kind-Hearted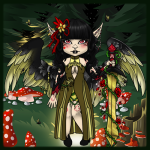 Joined: 7/5/2016
Threads: 282
Posts: 18,870
Posted: 9/22/2017 at 5:28 PM
Post #7
Y E S Falling in Reverse Gives me lifeeeeeeeeee and meh kitties >.>
Edited By Livinginmyownreality on 9/22/2017 at 5:37 PM.
Limor
Level 71
The Kind-Hearted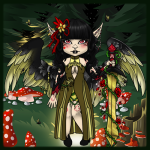 Joined: 7/5/2016
Threads: 282
Posts: 18,870
Posted: 9/22/2017 at 5:40 PM
Post #8
O Y E S
Nooooo my Kitties *Huggles the kitties*
YesYes one ring too rule them all
Sakura
Level 70
Majestic Sculptor
Joined: 6/9/2017
Threads: 76
Posts: 1,801
Posted: 12/13/2017 at 11:47 PM
Post #9
edited :)
Edited By Moondrop on 8/9/2019 at 7:13 AM.
Limor
Level 71
The Kind-Hearted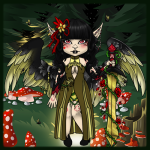 Joined: 7/5/2016
Threads: 282
Posts: 18,870
Posted: 12/13/2017 at 11:54 PM
Post #10
I am lol :P why?
Edited By LivingInMyOwnReality on 12/13/2017 at 11:54 PM.
Go to Page:
1, 2, 3
Go to Top
This Page loaded in 0.042 seconds.
Terms of Service | Privacy Policy | Contact Us | Credits | Job Opportunities
© Copyright 2011-2021 Sylestia Games LLC.
All names and logos associated with Sylestia are Trademarks of Sylestia Games LLC.
All other trademarks are the property of their respective owners.
For questions, comments, or concerns please email at Support@Sylestia.com.