Overview
Stables
Hatchery
Inventory
Wardrobe
Referrals
Settings
Seasonal Festival
World Map
Generator
Breeding Grounds
Party
Task Log
Mission Log
Quest Log
Player Trades
Trade Broker
Currency Exchange
Eggling Auction
Pick A Door
Official Games
Un-Official Games
Jinxie's Jamboree
Festival Shop
Diamond Shop
Avatar Shop
Scale Shop
Inbox
Forums
Community Polls
July 21st, 2018

164 Online
1:04 AM
Advanced Search

Active Players on Sylestia
Category
Total
Yesterday
Players
10,922
1,078
Sylestia Pet Data
Category
Total
Yesterday
Pets
4,152,319
2,819
Generated
276,416
86
Captured
623,196
291
Bred
3,252,707
2,442
Statistics updated daily at midnight
Recent Announcements
Thread
Posted
Official Purebred Tags Jul 15 Miscellaneous Updates Jul 8 Patriotic Event Overvi.. Jun 30 Spring Festival Diamon.. May 28 Perfume Changes May 27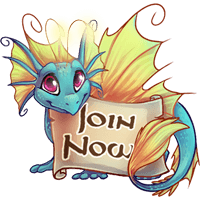 Forum Index > News and Announcements > Upcoming Lunemara Revamp
Page 1
1, 2, 3, 4, 5, 6, 7, 8
Go to Page:
Author
Thread Post
Krinadon
Level 70
Enchanted Explorer
Site Administrator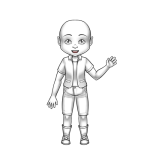 Joined: 12/17/2012
Threads: 698
Posts: 10,127
Posted: 8/10/2017 at 6:50 PM
Post #1
The release of the Lunemara Revamp is imminent! We literally just finished coding the new image builder for them and the Adult Male is 100% uploaded. Here are some examples of the work!




In total, there are 59 traits for the revamped Lunemara, broken down by slot:

Gene 1: 10
Gene 2: 7
Gene 3: 13
Mutation 1: 10
Mutation 2: 9
Mutation 3: 10


What's New?

Other than just the obvious, such as more detailed lineart and shading, more traits, etc., a few things will be changing.

The most exciting change is that the Lunemara will not only use Accent Color, but they will be the first species to use two different Accent Colors! Accent Color 1 will primarily be used for Genes, while Accent Color 2 will be primarily used for Mutations. Due to the many, many moving pieces of the new Lunemara, it was necessary to finalize the upgrade to two Accent Colors in order to make things work fluidly. We do plan on ultimately having all species utilize two Accent Colors, and starting the path to that now will just make it easier down the road.

Another significant change for the Lunemara revamp is that now players will be able to select Wings, Antennae, and Arms/Body traits of any choice. Virtually every pair of wings now has a corresponding Antennae and Body/Arm Trait to go with it that can all be interchanged. Virtually each Trait also allows for the display of genes (some do not if we felt the genes would not fit well or if the trait doesn't logically allow for genes).

The following is the Trait Slot breakdown for the new Lunemara:

Gene 1: Body Genes
Gene 2: Fur Genes
Gene 3: Wing/Antennae Genes
Mutation 1: Antennae/Head Traits
Mutation 2: Arms/Body/Effects Traits
Mutation 3: Wings

*Please note: We are still messing with the location of Effects. So they may not end up in M3. It's coming down to trying to find the best location that not only has low clashing, but also allows for good color customization.


What Will Trigger a Regen?

Somewhat surprisingly, we have largely avoided the need for Regens based on Trait location for this revamp. The only exception is currently Lunemaras with any Trait in M3, the effects. They will no longer be their own slot and the slot has essentially been replaced by the Antennae/Head Trait Slot, which Effects will definitely not be in. So I can say, with 99% certainty, that any current Lunemara with a Trait in M3 will trigger a full Regen.

Other than that, I think we will pretty much avoid any other Trait-triggered Regens.

However, depending on some final decisions once I compare old vs new after everything is 100% solidified, there may be color-triggered Regens where some Lunemara may be able to reallocate some of their colors. I really can't say anything detailed though at this time. It just depends on things that haven't been decided or compared yet.


When Will the Revamp Go Live?

At this time, we are pushing very hard to release the Revamp on Saturday, August 12th at 12pm. There is still a lot to be done before then, so I can't guarantee it. But that is the goal as of now.

I don't quite think we can be ready by 12pm, but we are still going to try and get these released on Saturday. However, we shouldn't have an issue releasing them by Sunday if we cannot get them quite ready tomorrow.

I know it's a quick turnaround from this announcement, but we are very pressed for time with the upcoming Summer Festival and we aren't really in a position to push this back another 2+ weeks to go along with the Summer Festival. So we will definitely be trying to get this pushed out Saturday, or Sunday at the latest, hopefully.


What Else?

There will be a coinciding Diamond Sale with the release of the Revamp. We will also be releasing a Lunemara inspired Avatar Set to go along with the revamp of limited availability.

Lastly, the revamp will be releasing with a Restricted Trait Set and accompanying Restricted Trait Philter, as well as a Lunemara Themed or two.

Some other Diamond Shop items/services may also go on sale during this sale period.

Examples of the Lunemara Avatar Set:


Edited By Krinadon on 8/12/2017 at 5:47 PM.
Amarok
Level 70
Trickster
Joined: 4/17/2015
Threads: 85
Posts: 2,409
Posted: 8/10/2017 at 6:52 PM
Post #2
Mind self destruct in 3....2....1...
Firefish
Level 70
The Tender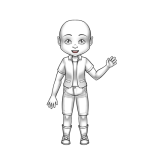 Joined: 8/8/2017
Threads: 0
Posts: 19
Posted: 8/10/2017 at 6:52 PM
Post #3
These look cool :D
StormSerpent
Level 60
Snow Wars Combatant
Joined: 1/13/2017
Threads: 19
Posts: 460
Posted: 8/10/2017 at 6:52 PM
Post #4
this is awesome!! i love them!
Wolfpatronus
Level 44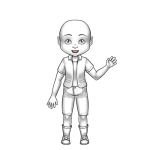 Joined: 7/30/2017
Threads: 0
Posts: 108
Posted: 8/10/2017 at 6:53 PM
Post #5
That looks SO cooooooool!!!!
Reneerenee16
Level 58
Joined: 5/29/2015
Threads: 61
Posts: 420
Posted: 8/10/2017 at 6:54 PM
Post #6
Excited, can't wait!
Draconmaster
Level 28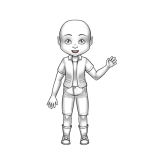 Joined: 3/20/2017
Threads: 3
Posts: 1,499
Posted: 8/10/2017 at 6:54 PM
Post #7
Mind blown
Unidentifiedrose
Level 56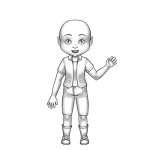 Joined: 7/29/2017
Threads: 0
Posts: 356
Posted: 8/10/2017 at 6:55 PM
Post #8
This looks great!!
Timetraveler789456
Level 51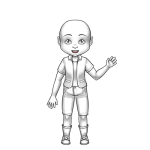 Joined: 12/2/2016
Threads: 64
Posts: 217
Posted: 8/10/2017 at 6:55 PM
Post #9
yay i'm so excited! in two days people!
Osore
Level 61
Fancy Pants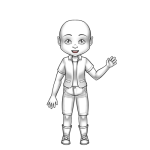 Joined: 2/13/2017
Threads: 95
Posts: 6,492
Posted: 8/10/2017 at 6:56 PM
Post #10
And this is why I need diamonds xD They look so cute and fluffy!!!
Go to Page:
1, 2, 3, 4, 5, 6, 7, 8
Go to Top
This Page loaded in 0.0134 seconds.
Terms of Service | Privacy Policy | Contact Us | Credits
© Copyright 2011-2018 Sylestia.
All names and logos associated with Sylestia are Trademarks of Sylestia.
All other trademarks are the property of their respective owners.
For questions, comments, or concerns please email at Support@Sylestia.com.