Overview
Stables
Hatchery
Inventory
Wardrobe
Referrals
Settings
Seasonal Festival
World Map
Generator
Breeding Grounds
Nurturing Grounds
Party
Task Log
Mission Log
Quest Log
Player Trades
Trade Broker
Currency Exchange
Eggling Auction
Pick A Door
Official Games
Un-Official Games
Jinxie's Jamboree
Festival Shop
Diamond Shop
Avatar Shop
Scale Shop
Inbox
Forums
Community Polls
Advanced Search
January 23rd, 2022

93 Online
4:13 AM
Advanced Search




Active Players on Sylestia
Category
Total
Yesterday
Players
3,465
618
Sylestia Pet Data
Category
Total
Yesterday
Pets
6,843,701
3,543
Generated
527,066
203
Captured
1,035,419
72
Bred
5,281,216
3,268
Statistics updated daily at midnight
Recent Announcements
Thread
Posted
2022 Official Changelo.. Jan 3 Winter Festival Pet Tr.. Dec 23 Winter Festival Overvi.. Dec 18 Sylestia's 9th Ann.. Dec 17 Site Downtime - 12/6 @.. Dec 6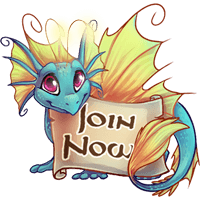 Forum Index > Pet Sharing and Design Discussion > Shard's Summer Designs
Page 1
Author
Thread Post
Shardial
Level 70
The Perfectionist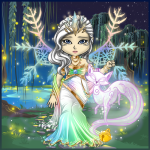 Joined: 2/12/2017
Threads: 62
Posts: 1,991
Posted: 6/20/2017 at 9:05 PM
Post #1
Just putting some of my summer designs here.

Right now, they are saved on the generator, but I WILL delete them if they don't get enough favorites, so I would love it if you go to the generator and favorite designs you like!




Aurleon




Bulbori




Kelpari




Lighira




Lupora




Morkko




Nephini




Qitari




Vulnyx




Zolnixi




Also, feel free to post here with feedback, constructive criticism, etc.
Edited By Shardial on 9/20/2017 at 1:44 PM.
Remotecitadel
Level 63
Trickster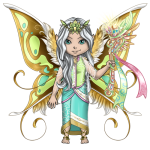 Joined: 12/17/2015
Threads: 7
Posts: 300
Posted: 6/22/2017 at 3:02 PM
Post #2
I want the Lighiras ;_; too pretty.

I love the idea for the selkie nixis, but their look just isn't quite right for me... I did some minor tweaking and came up with: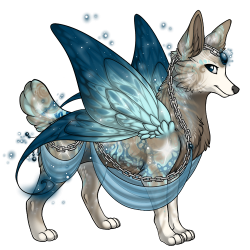 I think the pearl armor covers too much of their pretty selkie hides, and imo the stubby tail is a little more seal-like (and less busy). Only color change was to brighten G2 to match the wings.
Hope you don't mind my playing with your design!
Shardial
Level 70
The Perfectionist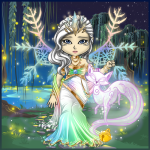 Joined: 2/12/2017
Threads: 62
Posts: 1,991
Posted: 6/22/2017 at 4:40 PM
Post #3
Aw, thanks! Also, love what you did with my design! I actually considered using stubby tail, but I usually don't like it with wings (though, it does look nice with butterfly wings). And thank you so much for the feedback!


Edit: Forgot to mention before, but I think the chain jewelry is a great idea, and it fits the design really well. Especially because it's called Selkie Sorrow, and most selkie stories have tragedy (like selkies being trapped on land, or something of that sort). IDK, makes sense to me lol.
Edited By Shardstar8 on 6/22/2017 at 11:00 PM.
Lavenderrain
Level 64
Cutely Creative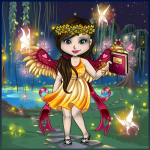 Joined: 12/21/2016
Threads: 65
Posts: 1,587
Posted: 6/26/2017 at 6:17 PM
Post #4
I feel like alot of them are kind of monocolored, but that's not always a bad thing either. I do really like your Selkie Sorrow Zolnixi and Siren's Call Lighira!
Shardial
Level 70
The Perfectionist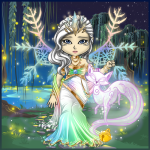 Joined: 2/12/2017
Threads: 62
Posts: 1,991
Posted: 6/26/2017 at 6:41 PM
Post #5
Yeah, I'm not sure if I like the lack of color variation in some (especially the Kelpari), so I may end up changing some designs slightly. And thank you!
Go to Top
This Page loaded in 0.033 seconds.
Terms of Service | Privacy Policy | Contact Us | Credits | Job Opportunities
© Copyright 2011-2022 Sylestia Games LLC.
All names and logos associated with Sylestia are Trademarks of Sylestia Games LLC.
All other trademarks are the property of their respective owners.
For questions, comments, or concerns please email at Support@Sylestia.com.