Overview
Stables
Hatchery
Inventory
Wardrobe
Referrals
Settings
Seasonal Festival
World Map
Generator
Breeding Grounds
Party
Task Log
Mission Log
Quest Log
Player Trades
Trade Broker
Currency Exchange
Eggling Auction
Pick A Door
Official Games
Un-Official Games
Jinxie's Jamboree
Festival Shop
Diamond Shop
Avatar Shop
Scale Shop
Inbox
Forums
Community Polls
April 22nd, 2018

125 Online
3:51 AM
Advanced Search
Active Players on Sylestia
Category
Total
Yesterday
Players
10,310
1,154
Sylestia Pet Data
Category
Total
Yesterday
Pets
3,937,970
2,079
Generated
261,072
120
Captured
591,579
378
Bred
3,085,319
1,581
Statistics updated daily at midnight
Recent Announcements
Thread
Posted
Poll: Lunemara Body Ch.. Apr 19 Ability Changes and Lo.. Apr 11 Poll: Lunemara Body Ch.. Apr 5 Puffadore Rune Changes Apr 5 Easter Event Overview Apr 1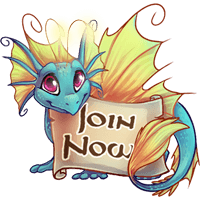 Forum Index > Suggestion Box > Pet/Stable Bios
Page 1
Author
Thread Post
Fennecfyre
Level 46
Joined: 12/31/2016
Threads: 6
Posts: 29
Posted: 1/11/2017 at 1:47 PM
Post #1
I was thinking it might be fun to have a text box on the pet profile page where you can write a short blurb about the individual beastie--their personality, their role in the stable if they have one, etc. Could also have a text blurb for stables as well. Might be fun for roleplaying/immersion purposes.
AtomicBomb354
Level 61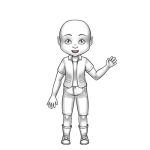 Joined: 2/17/2016
Threads: 4
Posts: 386
Posted: 1/11/2017 at 3:24 PM
Post #2
Support :)

I would love to see something like this, if it is possible to implement. I know that there are a few other sites that do this, and it is something that I would feel that I, and many others, would regularly use. Even though it would be a small feature, I reckon that it would be worth adding.
Jade07
Level 50
The Artistic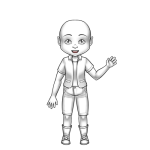 Joined: 3/3/2016
Threads: 219
Posts: 4,191
Posted: 1/12/2017 at 3:59 AM
Post #3
support i would love to show everyone what seranad can say she did
Imperium
Level 65
Joined: 8/21/2013
Threads: 251
Posts: 3,646
Posted: 1/13/2017 at 12:17 PM
Post #4
This is something that is being planned for the site revamp. It'll be a while before it's implemented though.
Aisybell
Level 57
Joined: 12/9/2016
Threads: 11
Posts: 310
Posted: 3/21/2017 at 10:20 PM
Post #5
I absolutely love this idea!
Go to Top
This Page loaded in 0.0058 seconds.
Terms of Service | Privacy Policy | Contact Us | Credits
© Copyright 2011-2018 Sylestia.
All names and logos associated with Sylestia are Trademarks of Sylestia.
All other trademarks are the property of their respective owners.
For questions, comments, or concerns please email at Support@Sylestia.com.