Overview
Stables
Hatchery
Inventory
Wardrobe
Referrals
Settings
Seasonal Festival
World Map
Generator
Breeding Grounds
Nurturing Grounds
Party
Task Log
Mission Log
Quest Log
Player Trades
Trade Broker
Currency Exchange
Eggling Auction
Pick A Door
Official Games
Un-Official Games
Jinxie's Jamboree
Festival Shop
Diamond Shop
Avatar Shop
Scale Shop
Inbox
Forums
Community Polls
Advanced Search
February 24th, 2020

197 Online
8:23 PM
Advanced Search
Active Players on Sylestia
Category
Total
Yesterday
Players
6,899
950
Sylestia Pet Data
Category
Total
Yesterday
Pets
5,477,317
1,315
Generated
404,696
116
Captured
847,854
162
Bred
4,224,767
1,037
Statistics updated daily at midnight
Recent Announcements
Thread
Posted
Week of Love Overview Feb 13 New Feature: Nurturing.. Feb 9 Winter Festival Pet Tr.. Dec 26 Winter Festival Diamon.. Dec 23 Winter Festival Overvi.. Dec 22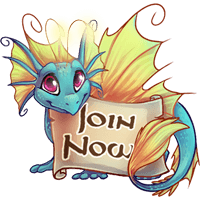 Forum Index > Games, Contests, and Giveaways > The one year give away bash!!!
Page 8
1, 2, 3, 4, 5, 6, 7, 8
Go to Page:
Author
Thread Post
Divinis
Level 60
Trickster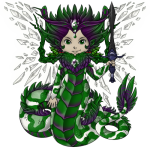 Joined: 10/18/2013
Threads: 30
Posts: 726
Posted: 3/10/2014 at 9:02 AM
Post #71
Thank you! What a great way to start my Sylestian day ;-).
Kayda
Level 70
Trickster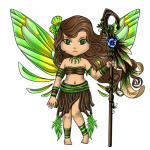 Joined: 2/22/2014
Threads: 222
Posts: 1,538
Posted: 3/10/2014 at 9:12 AM
Post #72
Thank you so much :D
Lhluvsathena
Level 60
Nature Walker
Joined: 9/17/2013
Threads: 10
Posts: 649
Posted: 3/10/2014 at 4:09 PM
Post #73
I sent back the Timberwolf outfit and Lupora Ears because I gained those after I entered... Also, I noticed you were wanting to get rid of the Frosted Nutcracker Sword, Red Werewolf Costume, Gnarled Vines, and/or Nightfall marauder's outfit? I don't have any of them. If they are available, I would like them, but do not feel the need to give me all of them -that would make me feel greedy.
LacunaTrickster
Level 70
The Hallowed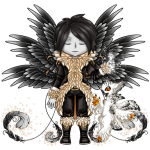 Joined: 1/20/2014
Threads: 23
Posts: 510
Posted: 3/10/2014 at 4:33 PM
Post #74
hoorayy!!thankyou!!! ima sooo happy!! hmmm i could start a nephini buisness every raffle i enter and bet on a neph i win the neph i bet on wonder why X3
Dark
Level 70
The Hallowed
Joined: 3/9/2013
Threads: 291
Posts: 5,166
Posted: 3/10/2014 at 11:49 PM
Post #75
I am guessing you would like something a little more impressive than this lil miss




Any traits in particular you would like me to keep an eye out for???
Kalores
Level 70
Premier Ice Carver
Joined: 8/11/2013
Threads: 96
Posts: 3,177
Posted: 3/11/2014 at 12:12 AM
Post #76
Hmmm, well, I do like Tri Tails and Petals in particular, but any others would be awesome too! Thank you soo much <3
CuddlyFierc
Level 60
The Kind-Hearted
Joined: 2/17/2013
Threads: 179
Posts: 2,253
Posted: 3/13/2014 at 3:10 PM
Post #77
is this still going on?
CuddlyFierc
Level 60
The Kind-Hearted
Joined: 2/17/2013
Threads: 179
Posts: 2,253
Posted: 3/13/2014 at 3:11 PM
Post #78
if it is I would get pets but I have a lot at this moment
CuddlyFierc
Level 60
The Kind-Hearted
Joined: 2/17/2013
Threads: 179
Posts: 2,253
Posted: 3/13/2014 at 3:14 PM
Post #79
4,11 and 18 for pets please
Go to Page:
1, 2, 3, 4, 5, 6, 7, 8
Go to Top
This Page loaded in 0.015 seconds.
Terms of Service | Privacy Policy | Contact Us | Credits
© Copyright 2011-2020 Sylestia Games LLC.
All names and logos associated with Sylestia are Trademarks of Sylestia Games LLC.
All other trademarks are the property of their respective owners.
For questions, comments, or concerns please email at Support@Sylestia.com.